RIL raises $2 bn for petrochemical plant expansion
RIL is investing over $12 billion over next four-five years in the refining and petrochemical industries.
New Delhi: Reliance Industries today said it has raised $2 billion loan from German banks to finance its petrochemical plant expansion.
The facility has a door-to-door (tenure) maturity of 13 years and is backed by German credit insurance provider Euler Hermes SA, RIL said in a statement.
"RIL has signed a $2 billion equivalent loan with nine banks covered by Euler Hermes Deutschland AG on May 7 at Berlin, Germany," it said.
Euler Hermes is a leading credit insurance company in Germany.
The loan would be used to finance goods and services procured from German suppliers as part of RIL's petrochemicals expansion projects at Jamnagar, Hazira, Silvassa and Dahej.
"The facility is among the largest underwriting by Euler Hermes in recent years," the statement said, adding that despite the challenging financial markets, the deal witnessed 50 percent oversubscription.
This deal helps diversify RIL's funding sources and extends the maturity profile of its long term debt in a cost effective manner, it said.
RIL joint CFO V Srikanth said the deal received strong support from international banks, particularly from German lending institutions.
"The better than sovereign assessment by Euler Hermes is a strong testimony of RIL's credit standing in the international markets," he said.
The nine banks included KfW IPEX-Bank GmbH, Citibank, Commerzbank AG, Nord LB, Banco Santander, Landesbank, Baden-Wrttemberg, DZ BANK AG, BHF-BANK AG and ING Bank.
RIL is investing over $12 billion over next four-five years in the refining and petrochemical industries. It is setting up a $4 billion petroleum coke gasification project that will produce synthetic natural gas that will replace expensive LNG as fuel.
Also it is spending $8 billion on adding capacities of PFY, PET, polyester and intermediate chemicals such as PTA and paraxylene, besides adding new products such as carbon black and rubber.
PTI
Find latest and upcoming tech gadgets online on Tech2 Gadgets. Get technology news, gadgets reviews & ratings. Popular gadgets including laptop, tablet and mobile specifications, features, prices, comparison.
Business
Morgan Stanley said RIL's telecom venture launch is nearing, regulatory environment has improved; spectrum auction bidding was rational, and the 4G ecosystem is improving.
Business
Sources said HPCL has not made any firm proposal for the acquisition to ONGC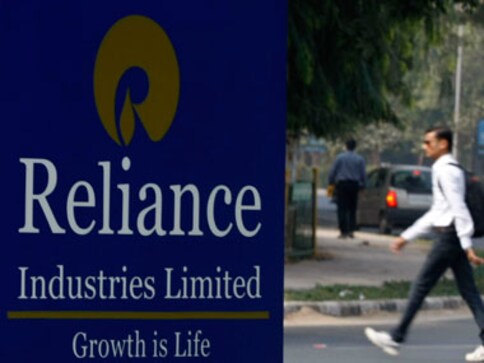 Business
The April-June 2017 profit has been taken after excluding Rs 1,087 crore exceptional income from sale of stake in Gulf Africa Petroleum Corp.