Revenue dept launches probe against 4 PSBs and ATM service providers for alleged tax evasion
The DGGSTI has launched an investigation into alleged collusion between some banks and ATM service providers to avoid payment of value added tax (VAT)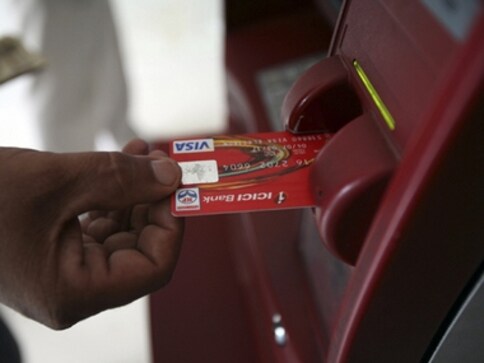 The Directorate General of Goods and Services Tax Intelligence (DGGSTI) has launched an investigation into alleged collusion between some banks and ATM service providers to avoid payment of value added tax (VAT), according to a media report.
The DGGSTI has written letters to State Bank of India, Punjab National Bank, Canara Bank, Syndicate Bank and some of their ATM service providers, The Economic Times reported.
"In connection to the investigations into alleged irregularities in availment of cenvat credit pertaining to ATM transactions by certain banks, please provide details in respect of Syndicate Bank, Canara Bank, Punjab National Bank and State Bank of India and erstwhile associate banks of State Bank of India," DGGSTI was quoted as writing in the letter by the newspaper.
The investigation by DGGSTI comes in the wake of a number of banking frauds coming to light recently such as the Rs 14,500 cr fraud at Punjab National Bank, State Bank of India, and Rs 1,394 crore Union Bank of India fraud has set the alarm bells ringing in the government.
The scandals have triggered a series of steps, including a new legislation to confiscate assets of those account holders who have fled the country and are evading arrest.
According to a report in  The Times of India, bankers are filing complaints with investigative agencies on instructions from the finance ministry, which has asked them to scan all loan default cases of over Rs 50 crore to check for fraud.
First Cricket News
The India U19 team is coached by former India international Hrishikesh Kanitkar, who was the batting coach of the side in the last edition of the tournament. Sairaj Bahutule will be the bowling coach and Munish Bali the fielding coach.
Entertainment
In an era when soggy sagas stretch themselves lazily into 10 episodes of 10 hours for no reason except an extravagant budget, it feels good to see filmmakers counting their pennies. Corruption comes with affluence.
India
The police have registered a case under Sections 435, 436 and 477 of the Indian Penal Code (IPC)