Revealed: What's luring investors back to commercial realty
Investing in India's commercial property is a high-adrenaline and high-returns game that residential real estate investment cannot hold a candle to and private equity players are now playing this one just right.<br /><br />
Investing in India's commercial property is a high-adrenaline and high-returns game that residential real estate investment cannot hold a candle to and private equity players are now playing this one just right.
A rise in investments in leased-income-generating office properties has resulted in a 26 percent surge in the value of private equity transactions in India's real estate sector in the nine months to September, according to a report by realty consultant Cushman & Wakefield.
Total investments in office space during the period rose to Rs 2,476 crore, or $397 million, which is more than double the investments made in the same period of 2011 and 2012, the Economic Times reported today, quoting the C&W report.
"The rental yield for commercial property is usually 9-11%. In contrast, the yield for residential property is much lower at 2-3.5%. The demand for office space in India is likely to stand at around 200 million square feet over the next five years. Post the global financial crisis, prices in markets like Mumbai have dropped around 35-40% and have bottomed out in most micro-markets, offering investors a good opportunity to buy into commercial real estate," saidRamesh Nair, COO operations at Jones Lang LaSalle India.
So unlike in residential, the income that can be generated from commercial property is what determines its value. In other words, the capitalization rate is actually the measure of the demand for the property.
According to Nair, there are three ways to invest in commercial real estate:
1. Directly buy office space from a developer
2. Buy shares of a commercial developer from the stock market
3. Invest in a real estate fund focused on commercial real estate
Investing in Real Estate Investment Trusts (REIT) is another option and is expected to be opened up shortly by the government. REITs are pooled investment entities where the corpus is invested primarily in completed, income-yielding real estate assets and distribute a major part of the revenue/income generated among their investors.
REITshave given rise to optimism among developers and even funds that they will be able to offload some of their assets and get exits. This mechanism expected to boost investment activity in commercial realty.
Recently, Canada Pension Plan Investment Board (CPPIB) said itplans to invest $200 million for an 80 percent stake in a joint venture with Shapoorji Pallonji Group to buy real estate assets in India. The joint venture will invest in leased, income-producing office buildings.
On 19 November, Singapore-based commercial space developer Ascendas Pte Ltd launched the Ascendas India Growth Programme, targeting an asset size of over Rs 3,000 crore (S$600 million) to invest in commercial space in major Indian cities. Singapore's sovereign wealth fund GIC Private Ltd is a principal investor in the programme.
Most of the deals now are helping developers ease out the liquidity stress.
Last month, even private equity funds such as Kotak Realty Fund, Tata Realty and Infrastructure (TRIL), Blackstone and Xander said that they were considering options to floatcommercialreal estate funds.
"This is a great time for PE funds to lap up commercial properties as rents are at low now and are bound to go up once the business sentiment improves," said Viral Desai, director-office transactions, at Knight Frank India.
Moreover,many developers, especially in cities such as Mumbai, are today offering smaller units of space (as small as 500-1000 square feet) in Grade A buildings given the higher vacancy and pressure on pricing. This is in sharp contrast to the scenario a few years back, where only much larger units were available making it tough for a small investor to invest in office real estate, added Nair.
These smaller units are even allowing professionals like doctors, auditors, stock brokers and lawyers to buy commercial properties for investment and self-use.
"Private bankers and wealth management firms confirm that their clients have actively started investing in commercial properties after staying away in 2009 and 2010. These investors have bought into commercial properties because they seek assets that can protect their portfolios from inflation and stock market volatility. On their side, banks are willing to lend up to 50-60% of the LTV to buy commercial properties, subject to the borrower's adequate net worth and established ability to repay," he said.
Find latest and upcoming tech gadgets online on Tech2 Gadgets. Get technology news, gadgets reviews & ratings. Popular gadgets including laptop, tablet and mobile specifications, features, prices, comparison.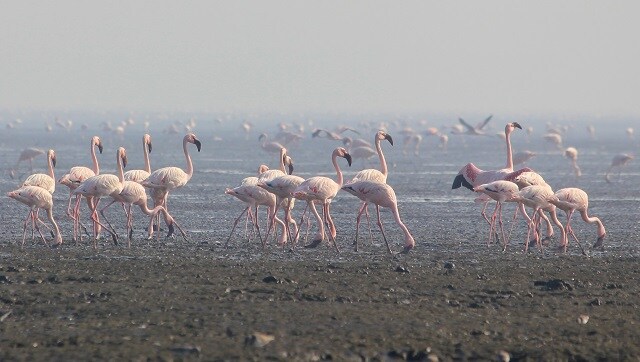 Lifestyle
Through this fortnightly column, Tales From TJ Road, Bachi Karkaria tells the story of Mumbai's metromorphosis
Lifestyle
Through this fortnightly column, Tales From TJ Road, Bachi Karkaria tells the story of Mumbai's metromorphosis