Reserve Bank of India orders Paytm Payments Bank to stop onboarding customers: Report
Paytm was reportedly asked to remove Renu Satti as the chief executive of its payments bank, with the RBI raising objections about her ability to lead a banking services firm.
The Reserve Bank of India has reportedly ordered Paytm Payments Bank to stop onboarding new customers on its platform in the wake of a central bank audit of the process the firm follows to acquire new customers.
Paytm stopped enrolling new customers on 20 June, 2018, reported the Mint. The RBI audit is examining the firm's adherence to know-your-customer (KYC) norms, the newspaper added.
An unnamed company executive told the newspaper that Paytm is modifying its "account opening process to introduce 'current accounts' due to which new account creation process has been paused".
Furthermore, Paytm was also reportedly asked to remove Renu Satti as the chief executive of the payments bank, with the central bank raising objections about her ability to lead a banking services firm. RBI requires that a banker run a payments bank.
Renu Satti steps down
On 28 July, the PTI reported that Satti has resigned and will now head Paytm's new retail initiative. Paytm will look for a replacement for Satti, who had taken over as CEO last year.
"Renu Satti will be leading the charge as COO of this new (retail) initiative...She has already resigned from Paytm Payments Bank CEO position and the Bank will soon be recruiting a new CEO," Paytm said in a statement.
Expansion plans
Paytm is on an expansion spree and is developing 'New Retail' model, under which consumers will be able to discover nearby pharmacies, groceries, and other shops to place an order and get instant deliveries.
Paytm is also developing P2P logistics with a network spread across the country. It will be utilised for intra-city deliveries, according to a PTI report.  The firm has already partnered with a large network of local shops, restaurants, pharmacies, and groceries for accepting payments and will soon extend 'New Retail' services to them.
"We will work with local restaurants, grocery stores, and pharmacies to enable them for local ordering and delivery," the report said quoting Paytm founder and CEO Vijay Shekhar Sharma. Local ordering is expected to account for a third of Paytm orders and gross merchandise value (GMV) by 2020, Sharma added.
With inputs from PTI
Find latest and upcoming tech gadgets online on Tech2 Gadgets. Get technology news, gadgets reviews & ratings. Popular gadgets including laptop, tablet and mobile specifications, features, prices, comparison.
India
Overall, the RBI has shown a welcome range in its focus last year, from financial inclusion, promoting innovation to easing payments in the pandemic.
Business
Paytm has digitised the entire process for loan application and disbursal with no physical documentation required.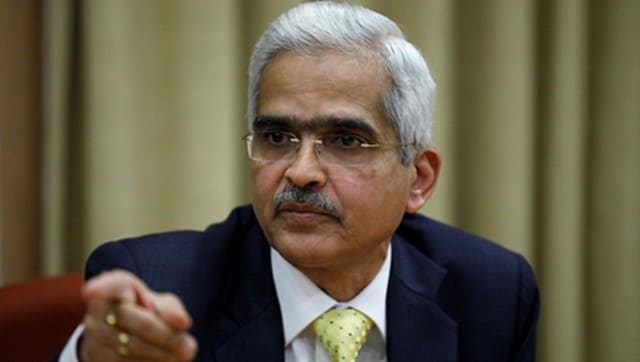 India
Speaking at an event on Saturday, the RBI chief said that the RBI would examine such a proposal in an effort to keep its regulatory framework 'in sync with the requirements of the times'