Reserve Bank of India needs its current reserves, says Governor Urjit Patel to Parliamentary Panel
Urjit Patel, who appeared before the Parliamentary Standing Committee on Finance on Tuesday to brief on demonetisation and NPA situation in the public sector banks, among other issues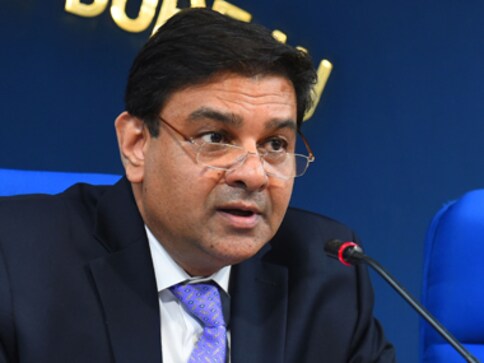 The Reserve Bank of India needs its currency reserves in view of the global financial uncertaintly, said governor Urjit Patel to the Parliamentary panel on Tuesday, according to media reports.
These reserves are meant to be used during periods of stress, and not for normal needs, said Patel, according to a Times of India report.
In its nine-hour meeting held last week, the RBI's board had decided to constitute a committee of experts to examine the economic capital framework (ECF), the membership and terms of reference of which will be jointly determined by the government and the RBI. It will
Patel's comments are significant in the light of the committee determining the appropriate levels of reserves the central bank ought to hold.
The RBI has a massive Rs 9.59 lakh crore reserves, which is "more than adequate" and can transfer over Rs 1 trillion to the government after a specially constituted panel identifies the "excess capital", a PTI report said quoting a brokerage report.
Patel, who appeared before the Parliamentary Standing Committee on Finance, would give written responses on some of the controversial issues raised by the members, including the government citing never-used powers to get the central bank on the discussion table, said MPs who were present in the meeting,
An RBI board meeting last Monday had decided to form a committee, which is likely to be announced later this week.
Patel appeared before a parliamentary panel to brief on demonetisation and NPA situation in the public sector banks, among other issues, sources said. Patel was earlier scheduled to appear before the panel on 12 November.
Source said issues related to November 2016 demonetisation of old Rs 500/1000 notes, reforms in the RBI, stressed assets in the banking system, and state of the economy, were listed as agenda items of the 31-member Parliamentary Standing Committee on Finance.
The RBI Governor appeared before the panel days after the central bank's face-off with the finance ministry over issues ranging from appropriate size of reserves to be maintained by RBI to easing of lending norms for small and medium enterprises.
Former Prime Minister Manmohan Singh is a member of the committee headed by senior Congress leader and former Union Minister M Veerappa Moily.
--With PTI inputs
also read
Business
RBI governor Shaktikanta Das had on Monday said people should not panic and rush to return or exchange their Rs 2,000 currency notes as they have four months to do so. Even after September 30, the notes would continue to be legal, he asserted
Business
The system is specifically designed to facilitate crucial payments, and also sustain the liquidity flow of the economy
Business
Significant deposits after RBI's withdrawal decision is expected to draw the income tax department's attention