Rescuing state discoms: UDAY can indeed bring a new dawn; but will states let it rise?
It will be interesting to see if state governments go beyond scoring political points and implement UDAY in spirit
So will the UDAY initiative announced by Power Minister Piyush Goyal on 6 November really usher in a new dawn for the power sector? It could, seems to be the general consensus. Provided, of course, that all states sign up for it and it is implemented in both letter and spirit. But UDAY may not be so bright for public sector banks, stressed by bad loans in the power sector.
UDAY (Ujjwal Discom Assurance Yojana) is the financial turnaround and revival package for electricity distribution companies (discoms), which involves state governments taking over part of the debt of the discoms and prodding the latter to improve their efficiency and get back to health.
Crucial to the entire exercise is a significant reduction in the aggregate technical and commercial losses (AT&C), pegged by CRISIL Ratings at Rs 62,000 crore as of 31 March 2015. The package envisages scything losses from 22 percent to 15 percent and eliminating the gap between average revenue realised and average cost of supply by 2018-19.
Rating agency ICRA says every 1 percent reduction in AT&C loss will bring down the cost of supply by around one-eighth of 8 paise per unit by end March 2019, which will mean an aggregate relief of 32 paise a unit.
CRISIL Ratings senior director Sudip Sural even expects UDAY to "spawn a transformational change in India's power sector" if the larger states adhere to these loss reduction milestones. CRISIL expects the initiative to "imbue a commercial orientation to the discoms of the implementing states".
ICRA expects a mammoth Rs 88,000 crore relief to discoms per year by 2018-19, which means a reduction in losses by 95 paise a unit across the country. This, an ICRA note points out, could help discoms break even over the next three to four years.
Of this, Rs 46,000 crore savings in interest costs will come because of state governments taking over the debt. This will bring down the cost of supply by 50 paise per unit on an all-India basis by the end of 2017-18.
In the case of four states Tamil Nadu, Rajasthan, Uttar Pradesh and Haryana (three of the eight states that had signed up for an earlier financial restructuring package in 2012) the cost reduction would be in the range of Re 1 to Rs 2 a unit.
This will be a large chunk of the AT&C losses that need to be reduced. The CRISIL note says that the eight states which had signed up for the 2012 FRP, alone could potentially halve their cost-revenue gap from Rs 1.40 a unit to 70 paise by end-March 2018.
However, while UDAY does mention some ways of bringing down AT&C losses compulsory smart metering, upgrading of transformers, energy-efficient initiatives there is no clear roadmap for these.
There will be other benefits as well. Healthier discoms will bring good news for generating companies as well, since they will no longer shy away from signing long-term power purchase agreements (PPAs), says CRISIL.
Indeed, many discoms are not doing that because they are not sure of being able to pay generating companies for the power. The resumption of long-term PPAs, says CRISIL, will help capacities of around 10,000 MW which were at risk. What's more, the plant load factor (PLF) of thermal power plants, which had come down to 60 percent, will also improve.
CRISIL, however, points out that UDAY could be a mixed bag for public sector banks. While the conversion of discom loans into bonds by state governments will lead to capital savings of around Rs 12,000 crore to the banks, it will shave 8 percent off their profits, since the coupon on the bonds will be less than the prevailing rates.
There are two concerns with UDAY. One, will states buy in? UDAY is an optional scheme and the central government can only persuade them to sign up; it cannot force them to.
Two, will state governments and discoms take the benefits from the scheme and fail to deliver on their part of the bargain, as they have done in earlier FRPs?
According to ICRA earlier packages didn't work for a variety of reasons. Tariffs didn't reflect the true cost of supply (tariff revision applications were delayed as were the issue of tariff orders); periodic fuel cost pass-through mechanisms were not implemented; not much was done to improve efficiency and reduce AT&C losses; inability to meet operating and financial parameters set down by regulators; and delays in takeover of the debt by state governments.
So, the accumulated losses and debt levels for the affected utilities continued to rise.
The CRISIL note says earlier FRPs failed because they had no deterrents to non-compliance with loss-reduction targets. UDAY, it says, makes the states formally accountable for efficiency improvement and tariff increases in line with costs. "It is thus a more comprehensive solution compared with FRP."
But given that discoms are something only state governments have control over and given that the Centre has limited leverage over both even as it will be held responsible for the overall power situation in the country, it will be interesting to see if state governments go beyond scoring political points and implement UDAY in spirit.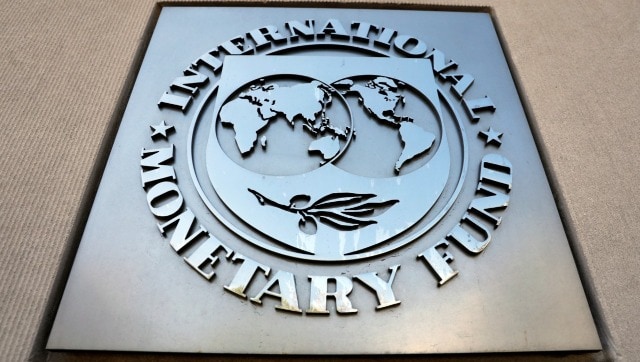 India
Vitor Gaspar, Director of IMF's Fiscal Affairs Department, said that widening deficits and contraction in economic activity, debt worldwide increased sharply to 97% of GDP in 2020
World
The TLP was able to mobilise Punjabi youth in great numbers because the ground was fertile for the propagation of right-wing extremist ideas
Lifestyle
Through this fortnightly column, Tales From TJ Road, Bachi Karkaria tells the story of Mumbai's metromorphosis