Reliance Power raises again issue of exiting Nellore power project; Anil Ambani meets N Chandrababu Naidu
In January 2016, Reliance Power wrote to the Andhra Pradesh government that it wanted to terminate the project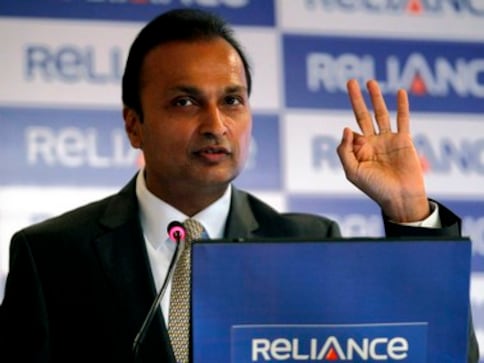 Amaravati: Anil Ambani-led Reliance Power on Monday once again told the Andhra Pradesh government that it would pull out of the proposed Ultra Mega Power Project at Krishnapatnam in SPS Nellore district but did not submit any formal proposal in this regard, official sources said.
The 4000-MW UMPP was sanctioned by the Union government in 2007.
In January 2016, Reliance Power wrote to the Andhra Pradesh government that it wanted to terminate the project and asked the state government to take it over on the lines of the Tilaiya UMPP in Jharkhand. But the AP Power Transmission Corporation Limited asked the company to submit a "clear exit proposal" and said the case of Tilaiya and Krishnapatnam were different and could not be linked.
The Krishnapatnam UMPP involved five states as power produced from the plant was supposed to be sold to Tamil Nadu, Karnataka, Maharashtra and Telangana, besides Andhra Pradesh.
Reliance Power did not submit any formal proposal over its exit from the KUMPP, said a top official overseeing the matter.
These issues came up for discussion during a meeting Anil Ambani had with Chief Minister N Chandrababu Naidu at the Secretariat here this afternoon, official sources said.
"Reliance said it wanted to exit the project citing non-availability of coal and escalation of costs as the main reasons. But it did not submit any formal proposal as sought by the state government," the sources added.
The then Y S Rajasekhara Reddy government had in 2007 allotted 2400 acres of land to Reliance for the UMPP.
Earlier, Anil Ambani visited the hill shrine of Goddess Kanaka Durga, presiding deity of Vijayawada city, and offered prayers.
India
The government plans to continue the direct benefit transfer to LPG consumers, through the AadhAar card. The process of cash-transfer is currently suspended. Chidambaram said 57 crore Aadhar cards have already been issued.
Business
The Centre will launch two schemes tomorrow including distribution of energy efficient, smart agriculture pumps, aimed at saving subsidy worth Rs 20,000 crore.
Business
Andhra Chief Minister N Chandrababu Naidu indicated he wants to make the state largest shipping hub of India