Reliance Naval shares plunge over 13% as auditors raise doubts on its future; other group stocks fall
Reliance Naval and Engineering's market valuation came down by Rs 265.04 crore to Rs 1,725.96 crore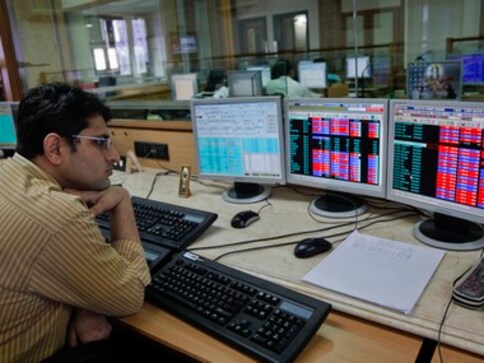 New Delhi: Shares of Reliance Naval and Engineering cracked over 13 percent on Tuesday after auditors of the Anil Ambani-led firm raised doubts about the company's ability to "continue as a going concern".
The stock slumped 13.33 percent to end at Rs 23.40 on BSE. Intra-day, it tumbled 18.14 percent to Rs 22.10 -- its 52-week low.
The company's market valuation also came down by Rs 265.04 crore to Rs 1,725.96 crore.
Selling was also seen in other Reliance group stocks, with Reliance Communications tumbling 10.47 percent, Reliance Power 4.18 percent, Reliance Infrastructure 1.89 percent and Reliance Capital 1.34 percent.
In its notes to the company's 2017-18 earnings statement, auditors Pathak H.D. & Associates listed cash losses, erosion of network, loans being called back by secured lenders, current liabilities being substantially higher than assets and winding up petitions being filed by few operating creditors to raise its doubts.
"These conditions indicate the existence of a material uncertainty that may cast significant doubt on the company's ability to continue as going concern," the auditor said in the note.
The company on Monday reported widening of its net loss to Rs 408.68 crore in January-March quarter of 2017-18 fiscal year from Rs 139.92 crore net loss in the same period of previous financial year. For the full year 2017-18, it posted a net loss of Rs 956.09 crore as compared to a loss of Rs 523.43 crore in the previous year.
Business
The 30-share BSE Sensex jumped 1,028.28 points to 57,817.09 in early trade. The broader NSE Nifty rallied 320.3 points to 17,207.65
Business
Foreign institutional investors were net buyers as they bought shares worth Rs 1,344.63 crore on Tuesday, according to data available with BSE
Business
Markets may continue to wobble intra-day amidst escalating risks of a global recession driven largely by aggressive monetary tightening around the world to suppress elevated inflation