Reliance Jio trounces Bharti Airtel, Vodafone by adding 4.8 million subscribers in May, says Trai report
Aggressive high pitch advertisements by Reliance Jio during IPL-10 would have increased visibility and partially led to such strong net additions
New Delhi: Reliance Jio Infocomm saw the largest wireless subscriber addition in May this year. It added 4.8 million subscribers, more than double the number market leader Bharti Airtel reported for the same month and multiple times more than the industry average. Other mobile operators like Bharti Airtel added 2.1 million subscribers, BSNL 1.36 million and Vodafone reported 1.1 million subscriber additions. This means RJio added more subscribers in May this year than the other three telecom service providers put together. Not just in wireless subscribers, RJio seems to have outpaced competition even in broadband subscriber additions during May this year, as per Trai data.
Analysts at brokerage Emkay Global said in a note to clients that Trai's May subscriber data showing RJIo as the top subscriber addition operator came as a surprise. "Strong month on month rise in active (VLR) subscriber base of Reliance Jio by 8.7 million in May versus 0.4 million in April. In our view, such strong additions from RJio were not expected after the disappointment in April. Aggressive high pitch advertisements during IPL-10 would have increased visibility and partially led to such strong net additions. Key thing to note is RJio added 4.8 million net subscribers in May while active (VLR) subscriber base increased by 8.7 million, indicating that some of the inactive subscribers from total base of 113 million (as of April 2017) would have recharged." At industry level subscriber net additions in May were at 6.2 million (4.4 million in April) and VLR net adds were 4.6 million (-1.5 million in April). Visitor location register (VLR) is a key metric indicating the number of active subscribers on a network.
The analysts also noted that though total broadband subscriber base grew by 2.6 million to 291.6 million during the month under review, RJio registered the fastest growth among top 5 wireless broadband operators. RJio reported growth of 4.3 percent month-on-month to 117.3 million while Vodafone registered lowest growth of 1.7 percent month on month among top 5 wireless broadband operators. "Subscriber additions from July onwards would be the key development to watch out for, as it (Reliance Jio) has reduced the discounting from 3 months to 2 months," these analysts noted. In other words, RJio has already taken a considerable price increase and this could impact net subscriber additions in the coming months.
Last week, RJio lowered the validity of the main Rs 309/509 plans from 84 to 56 days, introduced an additional plan of Rs 349/month that provides less data (0.35GB/day) but removes the daily cap, and added a Rs 399 plan (84 days) with the same benefits as the 'new' Rs 309 plan, but with a higher duration. The new RJIo tariffs mean an uptick in Average Revenue Per User (ARPU) although it still remains below the prevailing industry ARPU (Bharti Airtel reported ARPU of Rs 158 for Q4FY2017, Vodafone at Rs 142 and Idea at Rs 142). But the point is that this bold increase in tariffs could mean a slight realignment of the wireless service providers' pecking order.
As per the Trai report, Bharti continues to be the marker leader with almost every fourth wireless subscriber in India on its network. Vodafone and Idea Cellular are close competitors in terms of total number of subscribers and together account for almost a third of the market. So, every third subscriber is already on either of these two networks – remember they are already preparing for a merger to create a telecom behemoth far ahead of Bharti. As per TRAI data, RJio has 9.94 percent of the market which means roughly every 10th Indian wireless consumer is on the RJio network.
The TRAI report shows that Bharti recorded net subscriber addition of 2.1 million in May but net active subscriber base increased by just 1.5 million versus 2.1 million in April. Idea registered net subscriber addition of 0.2 million against 0.9 million in April but its net active subscriber base declined by 0.4 million subscribers in May against an increase of 0.6 million in April. Vodafone registered net subscriber additions of 1.1 million versus 0.8 million in April; net active subscriber base declined by 0.1 million versus an increase of 0.3 million in April.
Coming to the broadband story, analysts at Goldman Sacs have said in a note to clients that Bharti's home broadband business revenue is likely to remain under pressure, with customers continuing to down trade their ARPU; RJio's free service has meant subscribers cutting their monthly outgoings for home broadband.
"RJio may also potentially announce launch of its home broadband + TV offering (at the upcoming AGM). During the analyst meet for RJio in March, the company mentioned it has a lot of fiber on the ground and it believes there is opportunity for the market to grow quite significantly from the current 15 million fixed broadband homes. To increase initial uptake, RJio may potentially offer services for free for the first few months, with the subscriber bearing the cost of Consumer Premise Equipment (CPE). We believe RJio has the potential to capture sizable market share over the long term in this space (50 percent over the next 5-6 years), given it is likely to have a superior offering (fiber vs DSL) at a competitive price point. RJio's fixed services could pose a significant risk for existing home broadband, cable and Direct-to-Home (DTH) players in the near term. Revenue for Bharti's homes business is likely to come under pressure in our view, and we forecast growth of 1.5 percent in FY18E vs 9.8 percent in FY17."
(Disclosure - Reliance Industries Ltd. is the sole beneficiary of Independent Media Trust which controls Network18 Media & Investments Ltd)
Subscribe to Moneycontrol Pro at ₹499 for the first year. Use code PRO499. Limited period offer. *T&C apply
India
Even though the NSE, as well as the BSE, extended trading hours till 5 pm Wednesday, the overall volumes could not touch the usual averages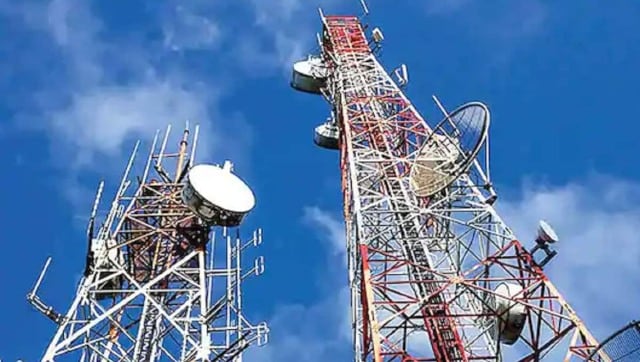 India
Bids were received in the 800 MHz, 900 MHz, 1800 MHz, 2100 MHz and 2300 MHz bands but there were no takers for the airwaves in the premium 700 and 2500 MHz bands