Reliance Jio to launch 4G services on September 5: Free voice, roaming & other key highlights
On the data front, Jio data will be charged at as low as 5 paisa per MB
Mukesh Ambani, chairman of Reliance Industries, while addressing RIL shareholders at the company's 42nd Annual General Meeting said its much-awaited 4G telecom service Reliance Jio will go live on 5 September, and would offer free services (voice & data) for its Jio customers till 31 December this year.
Other key points of Reliance Jio discussed at the AGM
1) Mukesh Ambani said while data should never be unaffordable for anyone, the launch of Jio will move India from data shortage to a data abundant country.
2) Jio will offer free voice calls and roaming charges for its customers.
3) On the data front, Jio data will be charged at as low as 5 paisa per MB.
4) The Jio plans will range from Rs 149 per month to Rs 4,999 PM, said Ambani.
5) For students, Amabani said Jio will offer 25 percent more data, and the company will not resort to any surge pricing.
6) Not being left behind on increasing wifi spots, Amabani said the company will deploy 1 million WiFi sports across the country by the middle of next year.
7) Jio will also provide unlimited data for its customers at night.
8) On providing affordable 4G handsets, Mukesh Ambani said its Lyf handsets will be available at price starting at Rs 2,999, while devices for 2G/3G customers will be available at just Rs 1,999.
Disclosure: Firstpost is part of Network18 Media & Investment Limited which is owned by Reliance Industries Limited.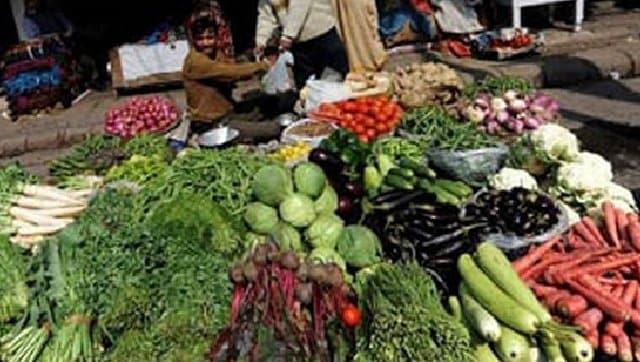 Business
The rate of price rise in the food basket accelerated to 4.94 percent in March from 3.87 percent in the preceding month, as per data released by the NSO
News & Analysis
The leaked data reportedly includes 180,000,000 order details containing names, phone numbers, payment details, and a million credit card details.
First Cricket News
Cricket has always been statistically-driven like baseball, but over the past 15 years we have moved beyond comparing averages and now use data to help in strategy and player selection, Dravid said during a panel discussion at the 15th MIT Sloan Sports Analytics Conference.