Reliance Jio impact: RIL stock jumps 11% to 9-year high; investor wealth zooms Rs 38,731cr
Taking into account Tuesday's 1.4 percent gains, RIL's market-cap in two days has surged by Rs 43,451 crore.
On a day when key equity benchmark indices moved in a narrow range to end with a positive bias, Mukesh Ambani-controlled Reliance Industries stock erupted on the bourses.
Buoyed by the company's decision to start charging tariffs for its Reliance Jio subscribers starting 1 April, RIL shares rallied sharply to touch a 9-year high. The gains were the biggest since 18 May, 2009.
RIL shares finally ended nearly 11 percent high at Rs 1,207.65.
Since the opening bell, RIL stock caught investors' fancy in a big way and buying continued thick and fast through out the session with robust volumes. Intra-day, RIL shares touched a 1-year high of Rs 1,212, up 11.4 percent from previous close.
On the volume front, over 33 lakh shares changed hands on BSE today, a 7-year high.
Following the sharp upsurge in RIL share price, investor wealth zoomed by a whopping Rs 38,731 crore in a single day as company's market-cap ended at Rs 3,91,745 crore on BSE.
Taking into account Tuesday's 1.4 percent gains, RIL's market-cap in two days has surged by Rs 43,451 crore.
Interestingly, the upsurge in share price helped RIL retain its second position on the m-cap chart, after having pushed to number three position recently by HDFC Bank.
However, total BSE m-cap today slipped by Rs 16,556 crore to Rs 117.55 lakh crore amid weakness in broad market sentiment.
Announcing the tariff plans on Tuesday, Ambani unveiled Jio Prime service that will be opened for registrations between 1- 31 March, 2017. Customers can avail this at a joining fee of Rs 99 and Rs 303 monthly charges. This works out to Rs 10 per day. Also, all domestic voice calls to any network will remain free, with no roaming charges and unlimited data.
The existing subscribers who opt for Jio Prime will continue to get the Jio New Year offer benefits for one more year until 31 March 2018.
Stock market players exuded confidence in Reliance Industries stock after getting clarity over the company's plan to end free services for its Jio customers.
"The company's decision to start charging customers from 1 April has led to clarity in the sector, which was missing for some time. There were earlier concerns that RIL may extend its free services to customers for 4-6 months to acquire customers. However, the decision to end will mean cash will flow to the company after having spent a huge capex on it for last 7-8 years," said AK Prabhakar, head of research, IDBI Capital Markets Services Ltd.
Data input by Kishor Kadam
(Disclosure: Reliance Jio is owned by Reliance Industries, who also owns Network18, the publisher of Firstpost)
Business
The deal will help the Mukesh Ambani-led firm achieve its goal of 1-1-1 for green-hydrogen production (making one kilo of green hydrogen available for $1 inside of one decade)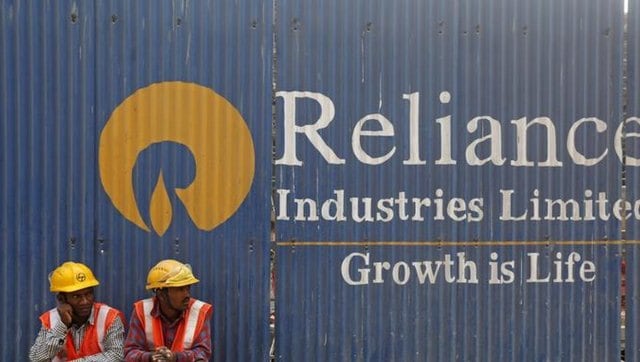 Business
RIL intends to leverage NexWafe's technology to set up giga-scale wafer manufacturing facilities in India, to serve the domestic and the global markets. Reliance and NexWafe have entered into an India Strategic Partnership Agreement for joint development and commercialisation at scale of high-efficiency, monocrystalline "green solar wafers".
India
In his annual interaction, the prime minister said the aim is to make India 'aatmanirbhar' in the oil and gas sector