Reliance Jio alleges Airtel misrepresented facts to hide its ill-gotten profits, full text of RJIL letter to TRAI
Reliance Jio alleged in a letter to TRAI that Airtel misrepresented facts purposefully to create a smoke-screen and hide its ill-gotten profits to support its false claim of loss from call connection charges
Reliance Jio on Monday alleged that Airtel misrepresented facts purposefully to create a smoke-screen and hide its ill-gotten profits to support its false claim of loss from call connection charges.
Last week, Bharti Airtel had accused Jio of "misleading" the Telecom Regulatory Authority of India (TRAI) and public over the interconnect usage charge (IUC) and claimed it suffered a loss of Rs 6,800 crore in the last five years due to low mobile call connection charges fixed by the regulator. The Mukesh Ambani-led telecom firm said that Airtel's representation on loss due to prevailing IUC rates is "grossly incorrect and fallacious".
Telecom operators levy IUC on incoming calls from other networks and the charges are passed on to subscribers. At present, IUC of 14 paise is levied on calls made from mobile phones. Incumbents have claimed that IUC should in the range of 30-35 paise while Jio and small operators have demanded to make it nil.
Countering Jio's allegations, an Airtel official said that Reliance Jio has added IUC on calls made within Airtel network in its estimation.
"Therefore Jio's calculation are blatantly misleading with false calculation to inflate the numbers. Which operator pays IUC charge on the on-net calls," the Airtel official told PTI.
Following is the full text of Reliance Jio letter to TRAI:
To,
Shri R. S. Sharma
Chairman
Telecom Regulatory Authority of India
Mahanagar Doorsanchar Bhawan,
Jawahar Lal Nehru Marg
New Delhi 110002
Subject: Malicious and False Representation by Airtel against Reliance Jio Infocomm Ltd and Airtel's excess recovery from IUC in last 5 years
Reference: Multiple media reports on Airtel's communication to TRAI on the issue of excess recovery made by Airtel due to IUC
Dear Sir,
1. This is with reference to the multiple news reports circulating in media whereby Bharti Airtel Limited ("Airtel") has made malicious and false representation against Reliance Jio Infocomm Limited ("RJIL") analysis on Interconnect Usage Charge ("IUC") payments received by incumbent operators, specifically regarding RJIL's submissions on the excess IUC recovery made by Airtel in the last five years.
2. At the outset, it is submitted that Airtel's contentions, as apparent from the news reports, are misplaced and devoid of any fact and logic. It is obvious that this misrepresentation of facts and wrong interpretation of data has been carried out purposefully to create a smoke-screen to hide its ill-gotten profits and to support its false pretense of loss under the existing IUC regime.
3. While Airtel has repeatedly mentioned that RJIL had made purposeful erroneous representation of facts, it can be clearly seen that it is Airtel which is trying to confuse the matter by submitting distorted facts in order to influence the current IUC consultation process in its favor. Airtel, in its submission, has deliberately ignored the fact that its pay-out towards IUC is recovered by it from its customers, as evident from its retail voice tariffs. Airtel's outgoing tariffs for off-net calls clearly shows a premium that it charges from its customers to compensate for the IUC that it would need to pay to other operators. It does not charge the same amount for on-net calls. Therefore there cannot be any basis for Airtel to show net IUC receipt having already recovered its IUC expense from customers.
4. RJIL's submission during the IUC workshop on 18th July 2017 was to highlight the extent of excess recovery made by the incumbent operators over the last five years under the current IUC regime, due to non-implementation of the Authority's report dated 29th October 2011, submitted by the Authority to the Hon'ble Supreme Court. In this report, the Authority concluded that mobile termination charge of Rs. 0.10/minute should be made applicable from the year 2012 with progressive reduction and converging to zero termination charge (i.e. Bill and Keep) from 2014. Accordingly, we have reflected extra recovery of IUC made by incumbent operators at the cost of consumers and smaller operators in excess of Rs. 1 lac crore in terms of gross IUC receipts, which is the only relevant figure instead of the net IUC receipt by incumbent operators as claimed by Airtel in its submission to the Authority.
5. Airtel has purposefully endeavored to confuse the issue by adjusting this excess recovery against its IUC pay-out of around Rs. 24,750 crore, which Airtel has already recovered as part of tariff from its subscribers. The amount which is already recovered from its customers in the form of retail tariff, as is evident from the differential On-Net and Off-Net tariffs as high as Rs. 0.50 / minute in some of its tariff plans, cannot be again adjusted against total IUC receipt made by Airtel. Clearly, this subterfuge is created to reduce the impact of true excess recovery. We request the Authority to summarily dismiss this contention as this wrong argument is being merely used for shaping the Authority's stand on the issue and influencing the opinion of other stakeholders.
6. The following table is submitted to assist the Authority to validate the veracity of numbers presented by RJIL:
7. The above table is self-explanatory. We have considered the gross amount of recovery from off-net incoming minutes and the amount of IUC deemed receivable for on-net incoming calls on the network. We submit that the cost of work done by Airtel in terminating a call is agnostic to the originating operator, which was also agreed to by Airtel in the said workshop. Therefore it is only appropriate that the recovery be calculated on all incoming traffic handled by Airtel.
8. It may be noted that data related to IUC receipts are not disclosed by operators and therefore RJIL estimated the excess recovery based on certain assumptions and disclosures made by Airtel as part of its financial results.
9. Airtel's representation on loss due to prevailing IUC rates is also grossly incorrect and fallacious. We submit that the cost of termination represented by Airtel as Rs. 0.30 / minute is calculated using the Fully Allocated Cost Methodology (including CAPEX). It is pertinent to note that TRAI has never accepted FAC (with CAPEX) and in the last IUC regulations, TRAI has indicated that there is no case even for considering FAC, any further. Furthermore, the FAC models are inefficient, costly and non-transparent and have been abandoned world over therefore, all the calculations submitted based on FAC model merit no consideration.
10. Without prejudice to RJIL's stand that Airtel's computation of termination cost as above, is artificial and inflated, it is submitted that based on Airtel's own computation, it is evident that most of the tariff plans of a dominant operator i.e. Airtel, are predatory and in blatant and contumacious contravention of the provisions contained in the Telecommunications Tariff Order, 1999 ("TTO"). RJIL has already made detailed representations on this matter to the Authority and we urge the Authority to take immediate action on the same.
11. In view of the above, we submit that all the contentions of Airtel are fallacious, not based on true facts and are misleading in nature. We request that the Authority may take appropriate action against Airtel for such mischievous and frivolous submissions made well post the time allocated for additional submissions by the Authority during the open house discussions.
This is for your information and records.
Thanking You,
Yours Sincerely,
For Reliance Jio Infocomm Limited,
Kapoor Singh Guliani
Authorised Signatory
Copy to:
1. Shri Anil Kaushal, Member, Telecom Regulatory Authority of India, Mahanagar Doorsanchar Bhawan, Jawahar Lal Nehru Marg, New Delhi 110002
2. Shri S. K. Sharma, Secretary, Telecom Regulatory Authority of India, Mahanagar Doorsanchar Bhawan, Jawahar Lal Nehru Marg, New Delhi 110002
3. Shri U. K. Srivastava, Senior Advisor, Telecom Regulatory Authority of India, Mahanagar Doorsanchar Bhawan, Jawahar Lal Nehru Marg, New Delhi 110002
4. Shri Arvind Kumar, Advisor, Telecom Regulatory Authority of India, Mahanagar Doorsanchar Bhawan, Jawahar Lal Nehru Marg, New Delhi 110002
The entire text has been taken exactly as stated in the letter to TRAI and has not been edited by Firstpost.
Disclosure - Reliance Industries Ltd. is the sole beneficiary of Independent Media Trust which controls Network18 Media & Investments Ltd
Find latest and upcoming tech gadgets online on Tech2 Gadgets. Get technology news, gadgets reviews & ratings. Popular gadgets including laptop, tablet and mobile specifications, features, prices, comparison.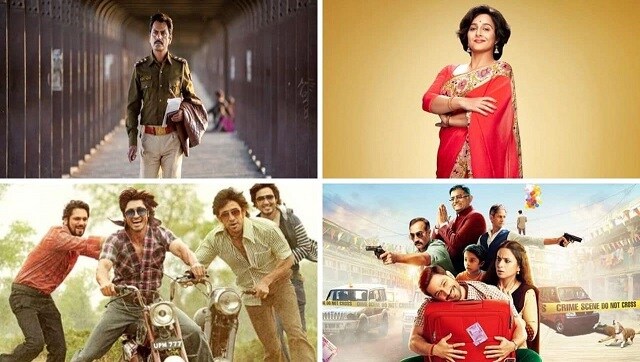 Entertainment
Streaming platforms serve as intangible exhibition centres where films neither exhaust their theatrical run nor eat into each other's box office numbers.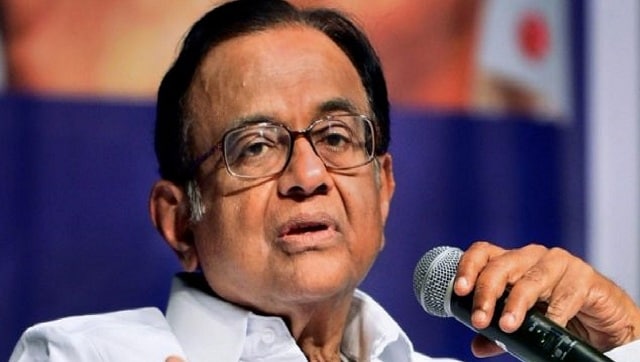 India
The former finance minister's remark comes a day after telecom company Bharti Airtel posted a net loss of Rs 15,933 cr in the first quarter of FY 2020-21
Sports
Barreto is currently working with the youth development programme at the Reliance Foundation.