Reliance Jio adds 70 lakh mobile users in September; Vodafone Idea, Airtel lose over 49 lakh subscribers: TRAI
Vodafone Idea and Bharti Airtel lost over 49 lakh users in September this year, while rival Reliance Jio added 69.83 lakh new users to its network, as per data from sectoral regulator TRAI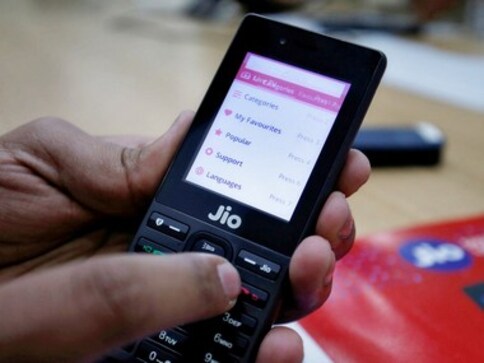 Total wireless subscribers (GSM, CDMA and LTE) increased to 117.37 crore at the end of September 2019 from 117.1 crore at the end of August, a monthly growth of 0.23 percent, the Telecom Regulatory Authority of India (TRAI) said

Wireless subscription in urban areas declined to 65.91 crore at the end of September, while that in rural areas increased to 51.45 crore, it added

Reliance Jio added 69.83 lakh users in September, taking its total user base to 35.52 crore
New Delhi: Vodafone Idea and Bharti Airtel lost over 49 lakh users in September this year, while rival Reliance Jio added 69.83 lakh new users to its network, as per data from sectoral regulator TRAI.
September #Telecom Data | Reliance Jio adds 69.8 lakh users while Bharti Airtel loses 23.8 lakh & Vodafone Idea loses 25.7 lakh users on a monthly basis pic.twitter.com/nz45neybG9

— CNBC-TV18 (@CNBCTV18Live) November 19, 2019
Total wireless subscribers (GSM, CDMA and LTE) increased to 117.37 crore at the end of September 2019 from 117.1 crore at the end of August, a monthly growth of 0.23 percent, the Telecom Regulatory Authority of India (TRAI) said.
Wireless subscription in urban areas declined to 65.91 crore at the end of September, while that in rural areas increased to 51.45 crore, it added.
As per the data, Bharti Airtel lost 23.8 lakh users in September to take its total user base to 32.55 crore. Similarly, Vodafone Idea lost 25.7 lakh users in the month to take its total user base to 37.24 crore.
However, Reliance Jio added 69.83 lakh users in September, taking its total user base to 35.52 crore.
As on 30 September, 2019, Vodafone Idea had a subscriber market share of 31.73 percent, Reliance Jio had a market share of 30.26 percent, and Bharti Airtel of 27.74 percent.
State-run MTNL saw 8,717 users move out (33.93 lakh user base), while BSNL added 7.37 lakh users to take its total base to 11.69 crore.
The wireless teledensity in India increased from 88.77 at the end of August to 88.90 at the end of September, TRAI said.
(Disclaimer: Reliance Industries Ltd. is the sole beneficiary of Independent Media Trust which controls Network18 Media & Investments Ltd which publishes Firstpost)
Tech
To make your purchasing decisions easier, we bring for you some of the best deals on laptops, mobile phones and other gadgets available in this year's Amazon Republic day sale
News & Analysis
Sony announced that it will establish an operating company 'Sony Mobility Inc' in the spring of 2022, through which the company intends to explore entry into the EV market
India
While products do pass on, their memories often survive, often in interesting ways. Some deaths and disappearances, however, are not necessarily for the better.