Reliance Industries' market cap breaches Rs 4 lakh cr-mark; stock hits fresh 1-year high
The highest market-cap Reliance Industries reached is Rs 467,537 crore on 14 January, 2008
Reliance Industries Ltd (RIL) stock continues to make strong headways on the bourses despite a lacklustre broad market sentiment, surging over 6 percent to touch a fresh one year high of Rs 1,256.60 on BSE.
At 11.55 AM, RIL stock was quoted at Rs 1,239.50, up 4.8 percent over previous close with over 8 lakh shares changing hands so far. As against this, benchmark Sensex exhibiting a lacklustre trend is marginally down.
Riding on the back of a sharp rally in the share price, the market cap of Reliance Industries has breached Rs 4 lakh crore-mark in early trade to reach at Rs 402,239 crore.
This is not the first time that RIL's m-cap breached the Rs 4 lakh crore mark. In fact, RIL stock first surpassed the Rs 4 lakh crore in market-cap on 29 October, 2007 to end at Rs 411,041 crore.
However, the highest market-cap Reliance Industries reached is Rs 467,537 crore on 14 January, 2008.
In the last four sessions, RIL stock has completely outperformed the broader market, surging over 14 percent as investors cheered the company's move to roll out tariff plans for its Reliance Jio customers beginning 1 April this year.
In these many sessions, investors wealth in RIL stock zoomed by Rs 53,945 crore, thus indicating the growing investor participation in the counter in recent trades, especially, since the company's last week announcement to end free services to Jio customers on 31 March.
Announcing the tariff plans last Tuesday, Mukesh Ambani unveiled Jio Prime service that will be opened for registrations between 1- 31 March, 2017. Customers can avail this at a joining fee of Rs 99 and Rs 303 monthly charges. This works out to Rs 10 per day. Also, all domestic voice calls to any network will remain free, with no roaming charges and unlimited data.
Analysts say that Reliance Jio's move to end its freebies will come as a "mild" not an "absolute" relief to rivals, who will be forced to match the newcomer's offer and pack more data to stop customer churn.
"RJio's new pricing plan represents a compelling enough proposition for the post-paid subscribers/high-end pre-paid subscribers of competitors (of ARPU less than Rs 300), who can enjoy a lower ARPU from RJio for incomparably more content," said a note by JP Morgan.
Reliance Jio will also offer 20 percent extra data after matching the best data tariffs of rivals from April 1, 2017. "The next month may see a big increase in competitive intensity likely to be driven by Jio Prime. We don't think incumbents have much choice other than to match Jio, but, we are not sure if all incumbent telcos can match unlimited data plans, particularly Idea and Vodafone given their limited 4G spectrum holdings," said HSBC citing near term impact.
Any plans to cut capex may need a revisit given the need to step up data capacity and investments in fibre backhaul.
In the same breath it noted that Jio's price point targets midhigh end subscribers and it may not be easy to churn them even with unlimited offers. "We do see issues around affordability and see incumbents matching meaningful freebies to their existing subscribers at the time of porting and in March, incumbents may re-set their existing subscribers in the mid-to-high end at lower ARPUs," said HSBC.
UBS said the freebies had ended and Jio's focus was on high-end users, the "unlimited data plans puts to risk the sector's ability to monetise data over the medium term..."
Data input by Kishor Kadam
(With inputs from agencies)
(Disclosure: Reliance Jio is owned by Reliance Industries, who also owns Network18, the publisher of Firstpost)
Business
Both the 50,000 and 60,000 levels have been breached in 2021, showing the resilience of the market after the pandemic-triggered crash in March 2020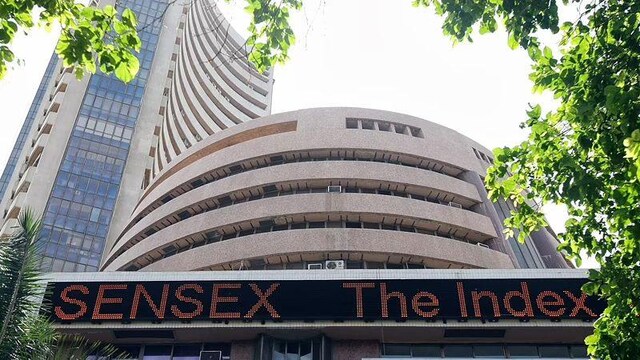 Business
It has taken little over 31 years for the market to traverse from 1,000 points to the historic 60,000 mark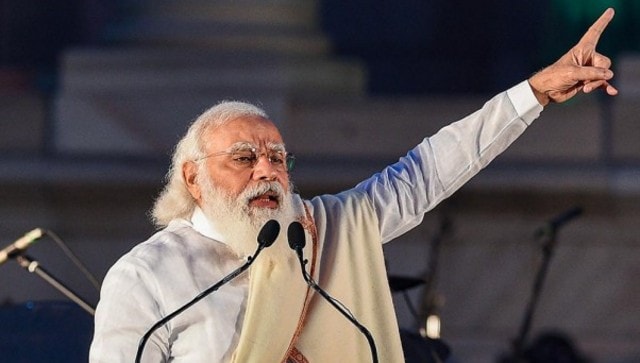 India
The Union Cabinet on Wednesday approved a big-bang relief package for the stressed telecom sector that includes a four-year break for companies from paying statutory dues