Mukesh Ambani-led Reliance Industries (RIL) on Tuesday reported a 38.7 percent rise in its consolidated net profit for the third quarter of this financial year over the like period of the previous year, and a sequential rise of 8.5 percent over the second quarter.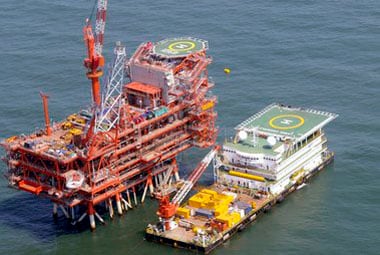 On a standalone basis, which includes the numbers for the company's own operations and excludes those of subsidiaries, the profit was up 41.9 percent for the third quarter of 2015-16 over the like quarter of the previous financial year, and 10.01 percent sequentially.
In a filing with stock exchanges, Reliance Industries said its consolidated net profit stood at Rs 7,290 crore for the latest period under review, while on a standalone basis the figure was placed at Rs 7,218 crore.
Both the figures beat market expectations.
Even though the results were announced well after the closing bell of Indian stock markets, the company's scrip rose Rs 25.60 per share, up by 2.51 percent, to end at Rs 1,043.60 -- not far from its 52-week high of Rs 1,089.50 achieved on January 15.
"Refining business delivered yet another record performance on the back of a 7-year-high refining margins and highest-ever crude throughput," Ambani said. "In current 9-month period, our refining business earnings before interest and taxes surpassed record earnings it achieved in FY15."
The chairman also commented on the impact of the crash in crude oil prices in recent months.
"The benefits of low crude oil and energy prices for our downstream businesses clearly outweigh the impact of these factors on our upstream segment, reflecting in the record earnings for the quarter," he said, referring to exploration and petrochemicals businesses.
The company also said the quarter under review saw the launch of Jio 4G services to over 100,000 group employees and families, even as the retail business topped the Rs 6,000 crore quarterly revenue milestone with a footprint encompassing more than 3,000 stores in 371 cities.
In terms of earnings for the quarter ended December 31, 2015, the company achieved a turnover of Rs 73,341 crore, which was a decrease of 23.9 percent over Rs 96,330 crore in the corresponding period of the previous year.
"The decline in revenue was led by the 42.7 percent year-on-year decline in benchmark Brent oil price," the company said in its corporate filing.
"Exports from India operations were lower by 37.5 percent at Rs 36,564 crore, against Rs 58,507 crore in the corresponding period of the previous year due to lower product prices in line with lower feedstock prices."
IANS
(Disclosure: Firstpost is part of Network18 Media & Investment Limited which is owned by Reliance Industries Limited.)
Firstpost is now on WhatsApp. For the latest analysis, commentary and news updates, sign up for our WhatsApp services. Just go to Firstpost.com/Whatsapp and hit the Subscribe button.
Updated Date: Jan 20, 2016 08:06:32 IST