Reliance Industries Apr-Jun net profit up 28% to Rs 9,108 cr, revenue grows 27%
RIL earned a nine-year high gross refining margin of US $11.9 in Apr-Jun quarter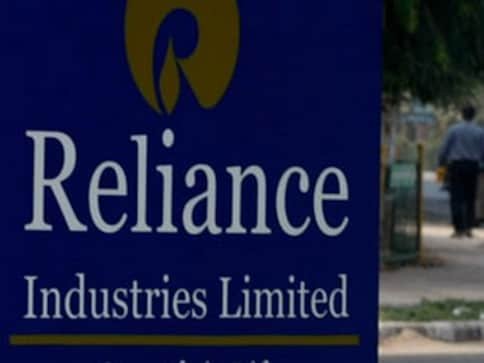 New Delhi: Oil-to-telecom conglomerate Reliance Industries Ltd on Thursday reported its highest quarterly consolidated net profit of Rs 9,108 crore in three-months to 30 June on the back of higher petrochemical margins and one-time gain from sale of African asset.
Net profit in the April-June quarter of current fiscal at Rs 9,108 crore (Rs 30.8 per share) was 28 percent higher than Rs 7,113 crore (Rs 24.1 a share) in the same period of the last financial year, RIL said in a statement.
"Strong refining and petrochemicals margin environment contributed to higher operating profits for the quarter," it said.
RIL, which owns and operates the world's largest refining complex at Jamnagar in Gujarat, earned a nine-year high margin of US $11.9 on turning every barrel of crude oil into fuel during the quarter under review.
The company had reported a gross refining margin of US $11.5 per barrel in the same period of the previous fiscal.
Petrochemicals EBIT margin were at all-time high of 15.8 percent.
"Exceptional item during the quarter was Rs 1,087 crore representing profit from divestment of stake in Gulf Africa Petroleum Corporation (GAPCO)," the statement said.
Revenue grew 26.7 percent to Rs 90,537 crore primarily on account of increase in prices and volumes of refining and petrochemical products, partially offset by lower prices and volumes from oil and gas exploration and production business.
Revenue was also boosted by robust growth in retail business which recorded a 73.6 percent increase to Rs 11,571 crore.
Debt grew to Rs 200,674 crore as on 30 June, as compared to Rs 196,601 crore as on 31 March, while cash in hand fell to Rs 72,107 crore from Rs 77,226 crore.
RIL however did not provide much details on its telecom venture Jio, which commenced operations in September last year and has been the cause of most of RIL's debt and drop in cashpile.
Jio, it said, has become the fastest growing technology company in the world with more than 100 million subscribers in just 170 days, followed by the largest free-to-paid services migration.
"Jio's innovative market approach backed by superior HD quality VoLTE voice and data strong network has unlocked latent demand for data and growth ahead of all industry estimates," it said.
More announcements on Jio are expected at the company's annual general meeting in Mumbai on Friday.
Employee cost increased by 16.3 percent at Rs 2,455 crore while other expenditure rose 20.2 percent to Rs 10,332 crore due to increase in power and fuel expenses.
Pre-tax profit from refining business was up 13.4 percent at Rs 7,476 crore while petrochemical saw a massive 43.7 percent jump to Rs 4,031 crore. Loss in oil and gas exploration and production business widened to Rs 373 crore from Rs 312 crore in Q1 of FY17.
Organised retail saw pre-tax profit almost doubling to Rs 292 crore.
RIL CMD Mukesh Ambani said: "Our industry leading portfolio of assets in the refining and petrochemicals business contributed to considerable improvement in our earnings for the quarter."
Retail business, he said, witnessed accelerated growth momentum with 74 percent revenue growth.
Telecom arm "Jio has revolutionised the Indian telecom and data consumption landscape. This digital services business has been built to address the entire value chain across the digital services domain with smart applications to make life simple, beautiful and secure," he said.
RIL has over past 3-4 years made significant investments in new plants, creating organic growth platforms for its energy and materials businesses, he said.
Ambani said full commissioning of new PX facility at Jamnagar during the quarter will strengthen the integration within polyester chain.
Also, ramp-up of ethane import project has helped in diversifying feedstock sources and mitigating risks.

(Disclosure - Reliance Industries Ltd. is the sole beneficiary of Independent Media Trust which controls Network18 Media & Investments Ltd)