Reliance Communications reinstates bank guarantees worth Rs 774 cr with DoT; says asset sale on track
RCom had recently got a breather from the telecom tribunal, TDSAT, on the licence and spectrum cancellation show-cause notice served by the DoT.
New Delhi: Reliance Communications (RCom) on Monday said it has reinstated bank guarantees worth Rs 774 crore with the telecom department ahead of the timeline set by the TDSAT, and asserted that its Rs 25,000 crore asset sale plans are "on track".
The replenishment of the bank guarantees averts a looming crisis that the company had faced after the telecom department's show-cause notice to it on the spectrum and licence cancellation. It also clears the path for the asset monetisation programme of the debt-ridden company.
RCom -- which plans to sell spectrum and other telecom assets to Reliance Jio -- said in a statement on Monday that overall Rs 25,000-crore asset monetisation programme is "fully on track" and will be completed "expeditiously".
"RCom and its subsidiary Reliance Telecom Limited have today [Monday] reinstated bank guarantees aggregating Rs 774 crore with the Department of Telecommunications (DoT), four weeks ahead of the last date of 10 September 2018 as granted by...Telecom Disputes Settlement and Appellate Tribunal (TDSAT)," RCom said in a statement.
The move will ensure that the company's licence and spectrum value of Rs 11,300 crore "stands fully protected", the statement said, adding RCom is fully compliant with the stipulated guidelines.
"The company's asset monetisation programme of approximately Rs 25,000 crore for sale of MCNs (media convergence nodes), tower, optic fibre and spectrum is fully on track, and will be completed expeditiously," RCom added.
The first tranche of asset monetisation proceeds has been received last week, RCom said without divulging details.
RCom had recently got a breather from the telecom tribunal, TDSAT, on the licence and spectrum cancellation show-cause notice served by the DoT.
The Anil Ambani-led company had asked the TDSAT to set aside and quash the show-cause notices dated 19 June 2018 and 22 June 2018 and "restrain" the telecom department from terminating or revoking its licences or spectrum.
RCom had maintained that while DoT has raised a demand for Rs 774 crore on the company, the said payment has already been made to the government through encashment of previous Bank Guarantees. Hence, RCom had argued, it only needed to renew the encashed bank guarantees, which anyway will be payable only in March 2019.
The issue was a crucial one for RCom. It had entered into an agreement with Jio to sell spectrum and other telecom assets, and clear its debt partially. If DoT had indeed cancelled the licence or revoked spectrum of RCom, the present deal would have been in jeopardy.
Reliance Communications had last week, informed the stock exchanges that the company and Reliance Jio have signed a pact for change in spectrum allotment in 800 MHz band across 22 circles, as part of the ongoing asset monetisation plan.
"Spectrum referred to under this agreement does not include any of the spectrum covered in the Master Agreement entered into between the companies on 28 December 2017," the company had said.
RCom is currently under the debt resolution process under the Insolvency and Bankruptcy Code, 2016 (IBC).
Find latest and upcoming tech gadgets online on Tech2 Gadgets. Get technology news, gadgets reviews & ratings. Popular gadgets including laptop, tablet and mobile specifications, features, prices, comparison.
Business
Shares of Reliance Communications continued their rally for the fourth straight session on Friday, rising sharply by nearly 35 percent after Mukesh Ambani stepped in to bail out the debt-ridden firm by acquiring spectrum, tower, optical fibre network and other assets
Business
TDSAT had on 21 December 2018 directed the Centre to return around Rs 104 crore to RCom after encashing bank guarantee of Rs 908 crore against spectrum charges of Rs 774 crore.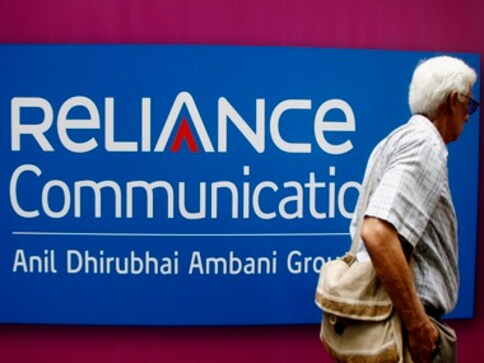 Business
Reliance Communications said on Wednesday it has got relief from telecom tribunal and can now complete its planned spectrum sale, whose proceeds will be used to make payments to Ericsson India and RITL minority investors.