Reliance Capital sells 10.75% stake in RNAM for Rs 1,450 cr; sale proceeds to be used to pare debt
Reliance Capital on Monday said it has sold 10.75 percent in Reliance Nippon Life Asset Management Ltd (RNAM) for over Rs 1,450 crore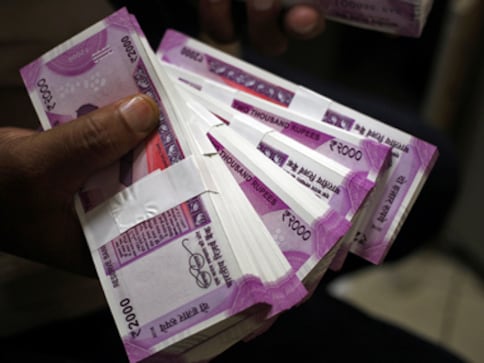 In two successive offers, Reliance Capital has sold 10.75 percent of its shareholding in RNAM, aggregating over Rs 1,450 crore

It has achieved the minimum public shareholding of 25 percent in RNAM by reducing the promoter stake

The entire RNAM stake monetisation proceeds of Rs 6,000 crore, to be received from the offer for sale and the already announced transaction with Nippon Life Insurance Company of Japan, will be utilised to reduce Reliance Capital's outstanding debt
New Delhi: Reliance Capital on Monday said it has sold 10.75 percent in Reliance Nippon Life Asset Management Ltd (RNAM) for over Rs 1,450 crore.
In two successive offers, Reliance Capital has sold 10.75 percent of its shareholding in RNAM, aggregating over Rs 1,450 crore and has achieved the minimum public shareholding of 25 percent in RNAM by reducing the promoter stake, the company said in a statement.
The entire RNAM stake monetisation proceeds of Rs 6,000 crore, to be received from the offer for sale and the already announced transaction with Nippon Life Insurance Company of Japan, will be utilised to reduce Reliance Capital's outstanding debt, it said.
Based on the above, and other asset monetisation deals presently underway, Reliance Capital expects to reduce its debt by at least Rs 12,000 crore, or 70 percent in the current financial year.
Business
Gross written premium of the company, a subsidiary of Reliance Capital, rose 23 percent to Rs 1,571 crore, taking its market share to 8.8 percent among the private sector players
Business
The board of Reliance Nippon Life Asset Management (RNAM) today approved a proposal to list its shares on the stock exchanges, the company said.
Business
RCom stock zoomed 35.24 percent to close at Rs 17.27 on BSE helped by fag-end buying. During the day, it rose sharply by 44.94 percent to Rs 18.51