Reliance Jio offers new tariff plans: Why incumbent telecom operators shouldn't rejoice yet
With the second anticipated disruption from RJio – the launch of 4G feature phone – it would be foolhardy for competitors to heave a sigh of relief just yet
New Delhi: The first price increase in almost a year by Reliance Jio Infocomm will not only help improve its own revenue generation, it has also already helped two listed competitors in improving their market cap. The telecom sector has heaved a sigh of relief at the prospect of increased average revenue per user (ARPU) on these new tariff plans by the newcomer. When the disrupter gathers courage to charge more, incumbents hail the move since it improves their own falling revenues.
On Tuesday, RJio launched these plans – they are not upfront more expensive than the existing ones but come with a reduced validity period, leading to an effective increase. This hike is a substantial one, between 30-50 percent. So, have the telecom industry's woes ended. Not really. The new tariffs signal RJio's willingness to charge more, allow competitors to also hike revenues a bit, but make no mistake: the industry will still continue to struggle with historic low data and voice rates for a long time to come since the hikes are not adequate.
Anyway, with the second anticipated disruption from RJio – the launch of 4G feature phone – it would be foolhardy for competitors to heave a sigh of relief just yet. Analysts at brokerage IIFL have said in a note to clients that the launch of a feature phone should happen after "mid-August" at the expected price of below Rs 1,000. This major disruption will likely again create pressure on incumbents.
In Tuesday's announcement, RJio has a) lowered the validity of the main Rs309/509 plans from 84 to 56 days, b) introduced an additional plan of Rs 349/month that provides less data (0.35GB/day) but removes the daily cap, and (c) added a Rs 399 plan (84 days) with the same benefits as the 'new' Rs 309 plan, but with a higher duration. The new RJIo tariffs mean an uptick in ARPU, although it still remain below prevailing industry ARPU (Bharti Airtel reported ARPU of Rs 158 for Q4FY2017, Vodafone at Rs 142 and Idea at Rs 142).
In a note to clients, analysts at Credit Suisse said tariffs will effectively rise by 30-50 percent from this single move of RJio but aggregate tariffs remain subdued. "The most popular plan (Rs 399 for 84 days) represents Rs 143 ARPU; prior to Jio, high-ARPU users (50 percent of industry revenues) had an average monthly charge of Rs 550 at comparable voice+data". So the point really is that this is a good start but there is a long and difficult journey ahead for the industry to regain its earnings momentum.
Meanwhile, IIFL analysts  went on to say that the ARPU hike unleashed by RJio is "bigger than expected. ARPU per month in the new offer announced by RJio is up to 46 percent higher than its previous plan, though it is still cheaper than the established telcos. Although this may seem a relief for Airtel, Vodafone, Idea, it also brings relief to smaller telcos that were getting priced out by RJio. With 72 million out of RJio's nearly 87 million subscribers seeking plan renewals in early August, it is surprising that RJio chose to raise pricing ahead of this lumpy renewal."
These analysts further said that the latest step by RJio could reverse the revenue decline seen in the last few quarters across India's telecom industry.
Ratings agency ICRA said RJio's new plans are attractively priced and would keep the competitive intensity for the industry elevated. Harsh Jagnani, Sector Head and Vice President, Corporate Ratings, ICRA said: "Although the plans continue to remain attractive for the subscribers, they directionally point to ARPU improvement. As ICRA anticipated earlier, the ARPU levels of the industry would have to improve to sustain the sizeable debt levels and improve return on investments. After amassing more than 100 million subscribers, RJio is now focusing on pushing up the ARPU to improve its profitability."
RJio started with offering free data and voice services till 31 March, 2017 post which it launched new plans. The most prominent plan announced by the company was for Rs. 309, which offered its subscribers 1 GB per day of data for 84 days. This translated into an ARPU of Rs 96 for these three months. These plans were offered to consolidate the healthy subscriber base which the company had amassed during its free offer period. While the competitive intensity of the industry would remain high, the pricing by RJio indicates some easing of pressure on ARPU.
This piece quotes Morgan Stanley analysts saying the launch of the new 4G feature phone by RJio would be a "key headwind" for incumbents. This could prove to be disruptive for the large 2G GSM subscribers, 65 percent of the revenues of top incumbents. The analysts noted that RJio's subscriber additions have slowed, to around four million a month from eight to 10 million customers a month earlier.
By entering the 4G feature phone market with a bundled offering which could be between Rs 500 and Rs 1,000, RJio is looking at converting the 400-plus million feature phone customers (who use 2G or 3G) across the country to 4G services. This will correct slowing subscriber addition as RJio expects to target about 100 million customers to shift within 12 months through the feature phone offer.
(Disclosure - Reliance Industries Ltd. is the sole beneficiary of Independent Media Trust which controls Network18 Media & Investments Ltd)
Find latest and upcoming tech gadgets online on Tech2 Gadgets. Get technology news, gadgets reviews & ratings. Popular gadgets including laptop, tablet and mobile specifications, features, prices, comparison.
Arts & Culture
We perpetuate the caste system by negating the existence of caste, trivialising the experience of people from marginalised castes, unseeing the absence of a large part of the country's population from institutions.
India
It was not just the fact that Koshyari chose to make an intervention, his manner of doing so was immeasurably crass and was a direct assault on constitutional values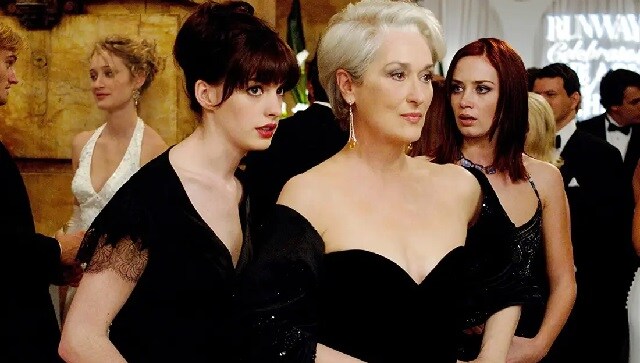 Entertainment
Despite having two women at its centre, The Devil Wears Prada ended up reaffirming and perpetuating harmful gender stereotypes for the most part.