Regulatory blues: India's 1st private reinsurer mulls licence surrender
Globally, reinsurers earn a premium that is three times their networth.
Chennai:  Finding the reinsurance regulations illogical and an uneven playing field for a whopping investment of Rs 500 crore, India's first private reinsurance company, ITI Reinsurance Ltd (ITI Re) is even ready to surrender its licence, officials said.
ITI Re is promoted by the listed Fortune Financial Services (India) Limited (FFSIL) which in turn is promoted by Sudhir Valia.
"We are willing to surrender our licence if the division of obligatory cession continues to be skewed and other regulations are not suitably changed," Valia told IANS over phone from Mumbai.
As per IRDAI stipulations, primary insurers can insure with a domestic reinsurer having a credit rating that signifies financial stability for the past three years.
"How can a new company like ours have credit rating for three years," said R. Raghavan, Chief Operating Officer to IANS.
"The regulation is not only illogical but also anti-competitive," D. Varadarajan, Supreme Court advocate specialising in company/competition/insurance laws told IANS.
"The primary objective of the regulator is to develop the insurance market in India in an organised manner. But its reinsurance regulation is contrary to that objective," Varadarajan said.
Varadarajan said Insurance Regulatory and Development Authority of India(IRDAI) issues the licence to operate after proper due diligence.
It beats the logic when IRDAI stipulates three year credit rating for a domestic reinsurer licensed by it after asking the investor to pump in Rs 500 crore start-up capital when the statutory limit is Rs 200 crore, Varadarajan added.
Varadarajan sees no impediment for ITI Re exiting as it has not underwritten any risk till date since it got the licence in December 2016.
Reinsurance is an insurance for primary insurers -- those who sells policies to the public.
The main source of business for Indian reinsurers are from two streams -- obligatory cession of five per cent by the primary insurers and the remaining 95 per cent market business.
Till the entry of ITI Re and branches of foreign reinsurers, government owned General Insurance Corporation of India (GIC) was the sole reinsurer in India.
With the objective of preventing flight of reinsurance premium overseas and to nurture GIC the Indian primary insurers were initially asked to place compulsorily 30 percent of their reinsurance business with GIC.
Over the years the obligatory cession got reduced and now it stands at five per cent.
Raghavan and Valia agreed that the fight for the five per cent obligatory cession is between GIC and ITI Re alone and the primary insurers can reinsure with both of them or give the entire five per cent to ITI Re itself.
However, they argued that the playing field is not even as GIC is a dominant player in the domestic market and primary insurers may place in full the obligatory business with GIC, considering their other non-obligatory reinsurance contracts.
"Hence there is a need for the central government/IRDAI to reserve a portion of that in favour of domestic new reinsurers," Valia said.
Globally, reinsurers earn a premium that is three times their networth.
The Rs 500 crore equity based ITI Re, seeks a reservation of Rs 1,500 crore of obligatory cession to itself.
Raghavan said the Indian reinsurance market is Rs 28,900 crore of which almost Rs 10,000 crore goes to overseas reinsurers and insurance pools resulting in outgo of foreign exchange.
According to Raghavan, many primary insurers, particularly with overseas partners, display reluctance in placing business with new entrants, seeking shelter under their internal risks transfer guidelines.
"Unless a nurturing policy for new entrants is implemented for obligatory cessions, building up of domestic reinsurance capacity will continue to be a mirage that it has been for last 17 years or so," Raghavan said.
He also added that the government/IRDAI should remove the three year credit rating criteria for new reinsurers to get business from primary insurers.
Business
Budget 2022: The process to make the Union Budget starts each year around August or September and is a tedious and time consuming one; different parts of the government work collectively to shape the document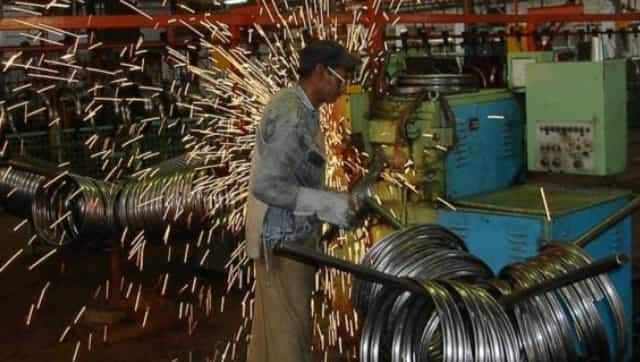 Business
Union Budget 2022-23: Given the tight fiscal situation, the government is walking a tight rope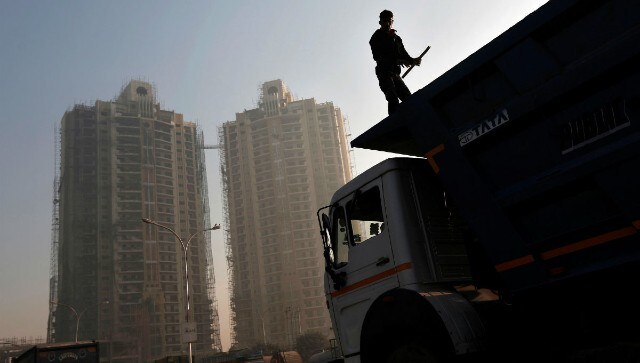 Business
Union Budget 2022-23: It's high time we see home buying and hence home loans leverage this through a favourable budget announcement