Regional air connectivity to suffer unless proposal to burden airlines twice is tweaked
Route Dispersal Guidelines mandates that certain specified capacity of each airline must be used to serve areas like the North East and J&K where air connectivity is poor.
New Delhi: This should have been obvious to the experts drafting the new civil aviation policy. Making Route Dispersal Guidelines (RDG) more complex while also expecting already burdened Indian airlines to participate in the Regional Connectivity Scheme is asking for too much. Remember, RCS is the backbone of the draft policy which wants the electoral promise of the BJP to be fulfilled - which is making flying accessible to every Indian. Not only is RCS still not a fully developed concept, keeping the RDG alive and making it tougher will only make airline reluctant to participate in the RCS.
Now, global aviation consultancy Centre for Asia Pacific Aviation (CAPA) has also pointed out how the dual penalty on airlines could hurt the industry. The draft policy is yet to be cleared by the Union cabinet and officials of the Ministry of Civil Aviation have been promising this should be done by month end.
"Expanded route dispersal guidelines will increase the burden on Indian carriers while RCS will be a second levy for regional connectivity. The existing Route Dispersal Guidelines already place an operating and financial burden on Indian carriers. We would urge the government to consider that if RDG is to be retained then we should at least remain at status quo rather than implement the proposed expansion of the scope of the RDG which will add complexity and costs. Over time, as the RCS becomes established it should replace the RDG. It should be noted that in the interim the industry will be levied twice for regional connectivity, once in the form of the cess and secondly the obligation to operate non-viable routes," CAPA said in its comments on the draft policy. The deadline for comments got over on Monday and sources indicate some comments from stakeholders and industry lobby groups may have been pertaining to the RDG and RCS issues in the policy.
RDG mandates that certain specified capacity of each airline must be used to serve areas like the North East and J&K where air connectivity is poor. RDG compliance means each airline is bound to mount flights on non-lucrative routes within the country and the policy seeks to make several changes in the RDG conditions which could make the entire concept even more of a financial burden to airlines. Not just that, the policy has also mooted a complicated proposal of domestic flying credits (DFCs) linking airlines' flights to remote and unviable routes with their overseas operations.
RCS is a new scheme proposed in the draft policy to get the hinterland on India's aviation map. Not only does this scheme envisage creation of an entirely new category of airlines called Scheduled Commuter Airlines with smaller aircraft, it also depends heavily on cooperation and financial support by states as well as passengers flying from crowded metro airports since they will pay a cess which will be used to subsidize this new category of airlines.
Then, CAPA has also made another critical observation with respect to the RCS scheme. The scheme proposes to cap fares on specified regional routes at Rs 2,500 per hour of flying. CAPA says the cost to an airline would be over Rs 8,000 per hour including overheads. Are airlines expected to then fund the gap between costs and fare by themselves?
"Our analysis based on equipment from two European aircraft manufacturers seating less than 20 passengers indicates a direct hourly operating cost per passenger of close to Rs 6,000 and a total cost of Rs 8,000+ including overheads. There is a chasm between these costs and the proposed fare cap of Rs 2,500," CAPA has said.
Secretary Civil Aviation RN Choubey had said after unveiling the draft policy last month that the cost is close to Rs 4,000 per hour of flying on these regional routes.
The RCS is an ambitious but doable scheme and is certainly needed in a country like India. But much more thought needs to be put into making this scheme work. Many attempts have been made earlier to get the Indian hinterland on the aviation map but these have been largely unsuccessful because of the underlying economics. Airlines will not come forward to mount flights unless these routes are made viable.
Senior civil aviation ministry officials had said earlier that though a letter has been written to the chief minister of each state, explaining the contours of the RCS scheme and seeking their participation, not a single CM has responded to the missive.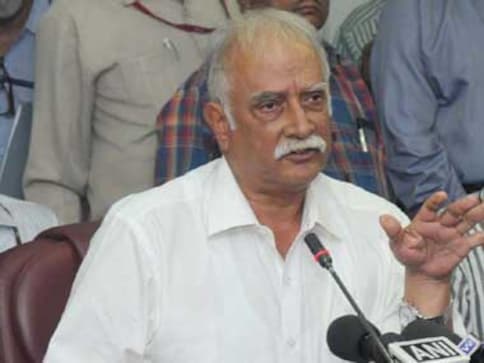 Business
As per the present policy, India signs bilateral air services agreements with other countries.
Business
The entire process that the Ministry of Civil Aviation has followed in trying to lift the 5/20 rule is riddled with confusion and reeks of bad planning.
Business
Minister of State for Civil Aviation Mahesh Sharma told Lok Sabha in a written reply today that states have rejected the ministry's proposal for inclusion of jet fuel under 'Declared Goods' category.