Deciphering Modi's Rs 7060 crore Smart City vision
Prime Minister Narendra Modi's ambitious plan of developing 100 'smart cities' across the country may have been lauded by India Inc., but 'mere announcement is not enough,' believe analysts.
Everyone joked about Union Finance Minister Arun Jaitley's fascination with the Rs 100 crore number for Budget allocations, but the one project that's getting the maximum corporate attention is none other than Prime Minister Narendra Modi's plan of developing 100 Smart Cities in India. The importance of this project can be judged by the Budget allocation it received from the NDA government -- a whopping Rs 7060 crore.
Jaitley said in his Budget speech: "The Prime Minister has a vision of developing 100 smart cities as satellite towns of larger cities and by modernising existing mid-sized cities." Additionally, in a June speech Modi himself said, "Cities in the past were built on riverbanks. They are now built along highways. But in the future, they will be built based on availability of optical fibre networks and next-generation infrastructure." For him, building smart cities is a way to deal with the country's rapidly urbanizing population, and moreover competing with countries like China.
But while Modi may have a vision for smart cities, the vision needs clarity, feel experts. The government hasn't gone into important details and specifics when it comes to Smart Cities and that's where the government draws flak from both analysts and industry.
Gartner Analyst Ganesh Ramamoorthy explains, "There's not really a major vision statement from the government yet in a sense that this is what a smart city in India will look like, unlike other countries. And, that's something which is very critical."
"A mere announcement is not going to be sufficient. Although (the concept of) 'smart cities' is a good idea and peps up morale of the industry but how will it be done, what will be the specific vision, what needs to be done, what kind of projects need to implemented, what kind of partnerships will it entail, what services will it bring...these details need to be worked out," Ramamoorthy adds.

What is Smart city?
Firstbiz spoke with experts and analysts to get some details on what India's Smart Cities should involve. Hitesh Shah, director channel sales at BlackBerry, explains: "A smart city is one that is connected, has high living standards and uses technology as its backbone. Smart cities are connected with the Internet to enable more productivity, features and efficiency in the daily lives of the inhabitants."
"Typically a Smart City would mean use of Internet of Things (IoT) technologies, use of various IT systems to make things much smarter," Ramamoorthy asserts. "Getting that last mile connectivity and getting things fully automated is going to be the most important aspect of labelling a city smart."
Transportation, energy utilities, buildings, and security are some of the aspects that need to be smarter and driven by technology and automated processes. In the case of transportation, the traffic light management should be smarter and driven by actual traffic density and patterns, and drivers could get real-time alerts on their mobile phones while leaving the office about the traffic situation. Similarly, smarter energy utilities will make both users and companies smarter when it comes to their business. Companies will come to know the amount of electricity consumed by every consumer in real-time with smart meters and based on that they will not only manage supply smarter, but could also provide discounts in non-peak hours.
There will be smart buildings. These buildings will be driven by technology and would include energy management, facility management, and water management managed through technology solutions. Citizen services would also become smarter accordingly. And lastly and most importantly, the security aspects of a Smart City would be driven by technology and go wider than physical security into cyber security.
100 new cities?
There may be two types of Smart Cities in India. One kind could be complete Greenfield projects -building a Smart City from scratch, but there would also be brownfield projects, turning existing Indian cities smart.
Ramamoorthy explains, "What the Government of India will do may not be fully greenfield but may be part brownfield, which means it would begin Smart Cities projects in Tier-2 and Tier-3 locations which would be much more easier to execute than in a city like Mumbai -- where infrastructure is already very heavily built up and where change is a difficult process."
Existing Smart Cities
Lavasa, built by HCC is a Smart City. Another one in the news recently has been the Lodha group's Palava, spanning over 4,000 acres and costing Rs 14,000 crore, Palava will incorporate IBM's smarter cities technology using advanced, data driven systems to integrate information from all city operations into a single system to improve efficiency and deliver an enhanced quality of life for residents. But that's a claim that's yet to become reality, and Mumbai builders are legendary for their marketing claims that promise the sky.
Just a couple of days ago, SAP announced that the Bhopal Municipal Corporation (BMC) had has implemented solutions from SAP to automate and centralize public service offerings. Available in Hindi too, SAP claims the project would streamline day-to-day functions such as issuing marriage certificates, birth and death registrations, city infrastructure development and open space management, including roads, parking, traffic signals, community halls and schools. The project would also improve permits, health services, water supply, lake conservation and tax collection.
BMC plans to deliver citizen services through project "CityApp," a mobile app that would provide an easy access point for city services and will help citizens navigate through city services, stay informed and engage with their neighbours.
Cisco Systems is also working to turn the Electronics City in Bangalore into a Smart City. "The Smart City will be built in the Electronics City industrial township as a pilot project in partnership with the Electronics City Industries Association (ELCIA) to provide smart parking, smart CCTV surveillance, smart street lighting, smart water management and community messaging," Cisco president for smart and connected communities Anil Menon said.

Technology backbone
"Technology will play a crucial role in the development of Smart Cities in terms of networks, mobile devices, applications, solutions and a complete connected experience," believes Shah. He added that mobile devices would be the enabler in the development of Smart Cities.
Ramamoorthy hopes the project will spur demand for IoT technologies.
"M2M (Machine 2 Machine) technologies will play a significant role along with the delivery platform as the point of access. Security concerns and data management will also be important focus areas as we move ahead to the next phase of connectivity," adds Shah.

Big business opportunity for IT companies
Jaideep Mehta, VP and general manager, IDC South Asia, claims, "The outlay of Rs 7060 crores on Smart Cities will not just push the frontier of urbanisation in India but also create a new set of markets for tech players across the industry spectrum. We estimate a minimum of Rs 2,000 crores flowing into the technology sector on the back of this initiative."
"These would be good times for the IT industry, as many more projects would come in," Ramamoorthy believes. Indian IT industry had been very service-oriented but with new Smart City projects coming in we may even see lot more product companies emerging. "We already have lot of product start-ups targeting the IoT space, so that trend could catch up with Smart Cities projects coming up."
"Smart cities will attract investments across all layers of ICT. Cities and their private-sector partners will invest in all layers of ICT infrastructure in order to realize Smart City initiatives. In particular, hotspots for growth will be technology consulting, networking, telecommunications, and other hardware infrastructure, middleware, sector-specific applications, telecom and managed services, and systems integration," said Manish Bahl, vice president and country manager- India, Forrester Research.
But finally, the government has to speak up and clarity and provide details on the vision and a clear roadmap of achieving it. If it gets it right, Indian IT is in for a bonanza and standards of living in India will also improve.
Find latest and upcoming tech gadgets online on Tech2 Gadgets. Get technology news, gadgets reviews & ratings. Popular gadgets including laptop, tablet and mobile specifications, features, prices, comparison.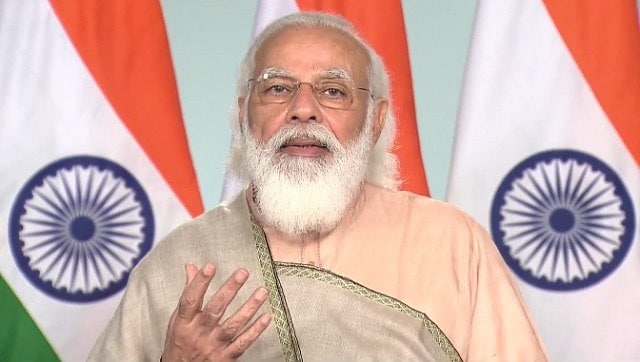 India
PM Modi said that while Makar Sankranti 'reaffirms the importance of respecting mother nature', Pongal showcases the best of Tamil culture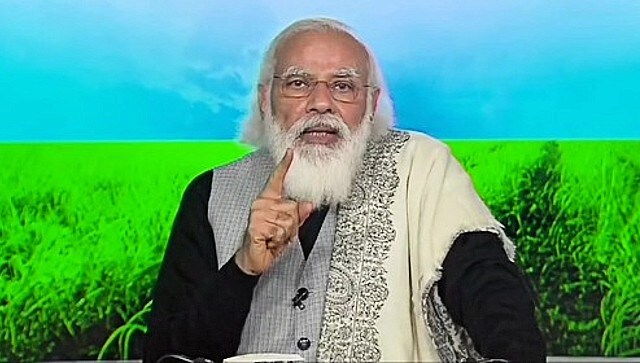 India
'The democratic process cannot be allowed to be subverted through unlawful protests,' tweeted Narendra Modi in response to rioters storming the US Capitol in Washington, DC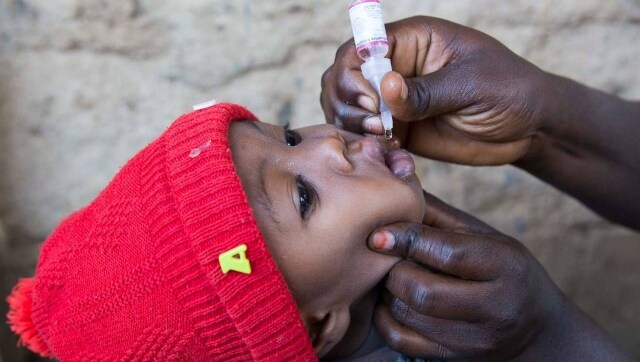 India
The National Immunisation Day (NID), commonly known as Pulse Polio Immunisation programme, was scheduled for 17 January across India