Real estate may come under GST from 1 April; changes in land law likely in Budget session, says expert
The Council is expected to bring the real estate sector under GST with an aim to enhance transparency in property transactions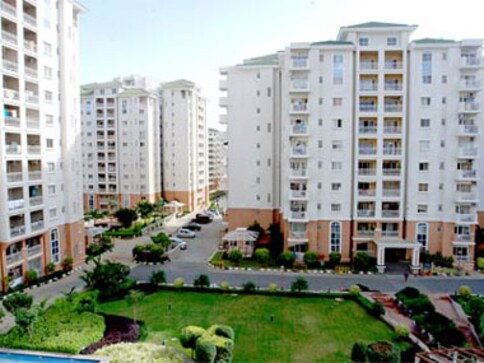 Mumbai: To enhance transparency in property transactions, the GST Council is expected to bring the real estate sector under the purview of the unified indirect tax regime GST from 1 April next, an expert has said. "It could be introduced from 1st April, and the legislative changes could be done in this (budget) session to facilitate this," CBEC (Central Board of Excise and Customs) ex-Member VS Krishnan told business news channel BTVI in an interview.
Krishnan said the sector can be brought under the GST as a deemed service. "Land may not be a service, but what you have is right to use land for residential construction... therefore, it can be treated as a service," Krishnan told BTVI. "What's going to happen is that the whole transaction is going to become transparent... which means what has happened after demonetisation, that process is likely to go forward... in a sense that organised players will welcome."
Krishnan further said that the GST rate imposed on the sector may not be very high "because real estate is linked to affordable housing". "The government may think of 12 percent. But 12 percent may have a backlog with accumulation of credit... because GST paid on land would also be set off, the GST paid on cement and steel would be set off, and the GST paid in the earlier process of construction services will be set off," Krishnan elaborated.
"So, it may be revenue-neutral in the GST side, but it will clean up the land market, and probably also encourage foreign investors to invest in the real estate sector." According to sources, the proposal to include the real estate sector under the purview of the unified indirect tax regime is expected to be discussed at the council's meeting to be held in New Delhi on Thursday.
World
Fueled by aggressive consumer spending of pandemic savings, global supply chain snarls, domestic worker shortages and Russia's war on Ukraine, inflation in US soared to 9.1 per cent on-year in June, the highest in 40 years
India
The GST Council had in June decided that a 12 per cent tax will be levied on all hotel rooms that cost below Rs 1,000 per day
Business
For five months in a row now, the monthly GST revenues have been more than Rs 1.4 lakh core, showing a steady increase every month.