Reading tea leaves from Union Bank results: Stress on state-run banks continues
Union Bank's numbers are in contrast to its private peers which have witnessed an improvement in NPA situation
State-run banks haven't been able to break the jinx of bad loan addition just yet if one goes by the December quarter numbers of Union Bank of India, the first big state-run lender that announced the quarterly earnings.
The bank's net profit slipped some 13 percent to Rs 302 crore in the quarter on a year-on-year basis on account of a substantial rise in the provisions made on bad loans during the quarter and a modest growth of 8 percent in the net interest income.
Provisions, which are the mandatory amount of funds banks need to set aside to cover stressed loans and depreciation on investment portfolio, rose to Rs 852 crore, up 40 percent, in the December quarter.
The gross non-performing assets (NPAs) of the bank, or bad loans before making provisions and taxes, rose to 5.08 percent of the total loans given or Rs 12,596 crore, compared with the corresponding quarter in previous year. Compared with the preceding quarter too, the gross NPAs rose from 4.69 percent.
A closer look at the bad loan numbers show that loans given to micro and small enterprises (MSEs) contributed most to the bad loan pile of the bank.
Bad loans from MSEs constituted 17 percent or Rs 2 161 crore, of the total NPAs of the bank. Fresh slippages from this segment, in the quarter, constituted about Rs 490 crore.
This would mean that pattern of NPA rise has not changed much for Union Bank compared with the previous quarters. In the years, when the economic growth was strong, most state-run banks had taken significant exposure to MSEs to get a larger share of the market.
But the business of these firms took a major hit when slowdown gripped global markets. These companies haven't recovered much in terms of financial performance since then. Thus, they have remained as a major liability in the books of most state-run banks. Due to the persisting stress, banks too have reduced taking fresh exposure to this segment in recent years.
Second to MSEs, agriculture has contributed most to the bad loan pile constituting 13 percent to the total NPAs.
A clearer trend on state-run banks financial health will emerge when other large state-run banks come with the results. Union bank's numbers, however, doesn't indicate any promising picture to the industry, which is in contrast to its private peers that have witnessed an improvement in NPA situation.
(Data support from Kishor Kadam)
Find latest and upcoming tech gadgets online on Tech2 Gadgets. Get technology news, gadgets reviews & ratings. Popular gadgets including laptop, tablet and mobile specifications, features, prices, comparison.
Business
Banks are witnessing a spurt in asset quality stress in the non-corporate segment and the overall loan loss provisions for lenders are expected to stay elevated till fiscal year 2019-20, an India-Ratings report said
Business
Finance Minister Piyush Goyal on Thursday promised all possible help to strengthen the 11 public sector banks placed under the 'Prompt Corrective Action' framework by the RBI to check their deteriorating financial health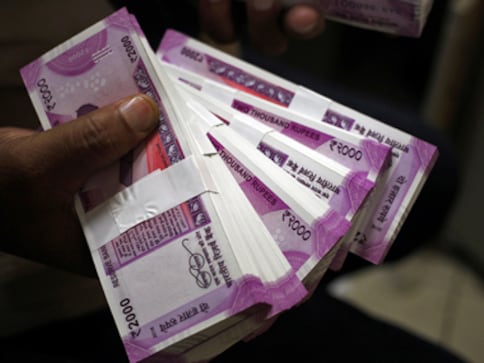 Business
There are provisions for penal measures and criminal action against wilful defaulters as per the guidelines of Reserve Bank of India