RCom shares stage strong comeback; zoom 57% on settlement buzz with Ericsson
Shares of Reliance Communications (RCom) on Thursday bounced back sharply, skyrocketing nearly 57 percent amid reports of settlement talks with Ericsson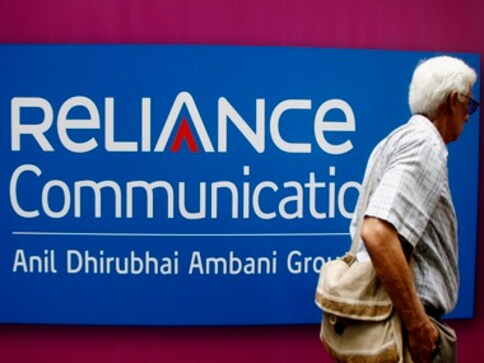 New Delhi: Shares of Reliance Communications (RCom) on Thursday bounced back sharply, skyrocketing nearly 57 percent amid reports of settlement talks with Ericsson.
The stock soared 56.87 percent to end at Rs 16.55 on BSE. During the day, it jumped 69.66 percent to Rs 17.90.
Led by the massive jump in the share price, the company's market valuation zoomed Rs 1,659.96 crore to Rs 4,576.96 crore.
BSE on Thursday sought clarification from RCom with reference to news that RCom, Ericsson have informed NCLT that they are in settlement talks.
Buying was also seen in other group stocks, with Reliance Naval and Engineering rising 33.07 percent, Reliance Capital 4.64 percent and Reliance Infrastructure 3.21 percent on BSE.
Shares of RCom on Wednesday plunged nearly 16 percent after NCLT admitted an insolvency petition filed by Ericsson against the company and two of its subsidiaries.
Business
Anil Ambani-run Reliance Communications (RCom) on Friday said it is in advanced stages of discussions with Ericsson for settling issues related to unpaid dues outside of the insolvency and bankruptcy proceedings
Business
Reliance Communications has close to Rs 45,000 crore debt on its books in October 2017, Anil Ambani said
Business
Shares of Reliance Communications continued their rally for the fourth straight session on Friday, rising sharply by nearly 35 percent after Mukesh Ambani stepped in to bail out the debt-ridden firm by acquiring spectrum, tower, optical fibre network and other assets