RCom, Aircel merger is good news; will it signal consolidation in the crowded telecom market?
The merger will help the two companies get economies of scale to deal with increasing competition in the market, something the two standalone entities were finding tough
New Delhi: The proposed merger of Reliance Communications with Aircel to form a new entity, with a new brand name, may be he best piece of news for everyone concerned in the telecom space. This move not only announce the beginning of much-needed consolidation in India's crowded telecom sector, but also allows the merged entity to corner a fifth of the wireless subscribers in India. And come in a neck and neck race with Vodafone.
According to a Bank of America Merrill Lynch report, the merged entity will have 19.1 percent share of the market by subscribers, the same as Vodafone and behind Bharti Airtel's 24.9 percent. In terms of revenue market share though, the merged entity will have a tad short of 10 percent share of the market.
The merger will help the two companies get economies of scale to deal with increasing competition in the market, something the two standalone entities were finding tough. The merger also means that the new entity would have a little over 15 percent spectrum share, according to BoAML.
The creation of the new entity will first involve RCom demerging its existing cellular business, which has around 100 million subscribers. Other businesses, including tower assets, will continue to remain with RCom. The wireless unit will then be merged with Aircel.
RCom and Aircel's Malaysia-based promoters Maxis Communications Berhad will hold 50 percent each in the new venture, with equal representation on the board. RCom had earlier merged with Sistema JSFC's Indian operations — MTS — under which the Russian company holds a 10 percent stake in RCom.
The earlier move on MTS is also a smart one, since it provided a window for the Russian telecom major to exit India in its independent business while continuing to hold a 10 percent stake in one of the world's fastest growing telecom markets.
The proposed merger of RCom and Aircel is good for all parties concerned, but for consumers, like you and me, the merger really signals no discernable change in the near future. In fact, the arrival of Reliance Jio is a bigger factor which will impact the Indian telecom market besides consumer behaviour and pricing going forward.
India is a crowded telecom market where spectrum and network costs come to about 30-40 percent of each telecom operator's operating costs; for smaller telcos, this may even be higher. This results in tough operating condition for telecom companies – some of the world's most successful telcos like Vodafone and homegrown Bharti Airtel are also struggling with considerable debt on their balance sheets due to unviable cost scenario. The only way forward is market consolidation so that ultimately only 4-5 strong telecom companies are in the fray against over a dozen now. The proposed merger of RCom and Aircel will be a step in this direction.
Sachin Salgaonkar and Karan Parmanandka of Bank of America Merrill Lynch said in a note to clients that on completion of the deal (expected to take 6 to 9 months), the wireless entity would be the fourth largest in terms of revenues (10 percent share), and would have spectrum market share of 15.2 percent.
They pointed out that as per RCom, the transaction would reduce its debt by Rs 20,000 crore (includes spectrum liability obligation) and Aircel's debt by Rs 4,000 crore. "We await more clarity on the debt treatment on the call. The company expects to achieve opex synergies estimated at NPV of Rs 20,000 crore ($3bn). The new company would remain unlisted for now, but may look to list at a future date. We note that RCom has been losing revenue market share and going forward we would expect the same trend persisting for the wireless business given lack of strong brand, lower capex investments and expected increase in market competition post Jio launch."
Another analyst said that the merger will enable RCom to prevent loss of GSM subscribers in markets where it could not renew its 900 MHz license. These include Assam, Bihar, and West Bengal. In some other markets like Orissa, RCom will be able to use spectrum in 1800 & 900 MHz band for 3G/4G by moving its GSM subscribers into Aircel's 1800 MHz spectrum. The merged entity will be able to have 10 MHz of continuous spectrum in four markets for improved 3G download speeds (Bihar, J&K, Kolkata & Orissa).
This analyst said the merger will also derisk RCom from the imminent license expiry (most of RCom's 800/1800 MHz licenses are expiring in the next five years and Aircel's licenses have another 9 to 10 years).
Despite all the good news about this merger, concerns persist. According to this piece in Mint newspaper,
the all-important detail of how much equity the two companies plan to bring in to the merged entity is not known. "Unless the merged entity is well capitalized, its future is bleak," the paper noted.
The debt burden of the two standalone entities is also causing concerns among analysts. This piece in the Hindu Business Line notes that the merged entity will carry a debt of nearly Rs 28,000 crore — RCom and Aircel will each contribute half that amount into the debt pool. "In addition, the new operator will be liable to pay about Rs 6,000 crore to the Centre for the spectrum bought by RCom in the previous auction. The new operator will have assets worth Rs 65,000 crore and a net worth of Rs 35,000 crore."
Retiring debt should be a priority for the merged entity.
India
The PLI scheme will bring fresh investments of over Rs 42,500 crore in five years and incremental production of over Rs 2.3 lakh crore, said Union Minister Anurag Thakur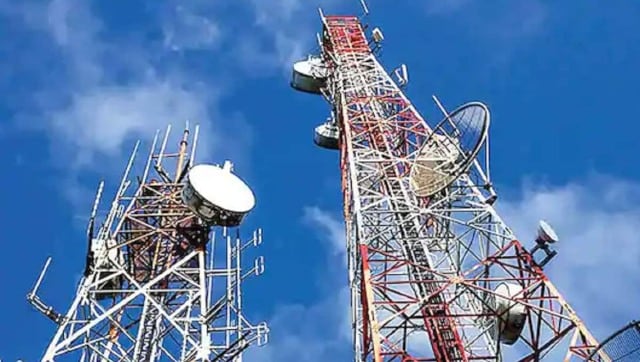 Business
Telecom Minister Ashwini Vaishnav said that 100 percent FDI (Foreign Direct Investment) in telecom via the automatic route was also approved by the Cabinet
News & Analysis
The Noise Buds VS303 earbuds come with the company's Hyper Sync Technology, which is meant to provide users with clear sound and voice quality.