RBI's SS Mundra warns banks: Adopt tech and be agile, else become history
Fintech companies are disrupting every facet of the traditional financial services business and have emerged as a challenge to the banking system
Reserve Bank deputy governor SS Mundra on Monday warned that unless traditional banks quickly convert themselves in to a new-age digital banks, they face the risk of becoming history. "The age of fintechs is here and for the incumbent banks there is no time to lose. Banks that do not quickly convert in to a new-age digital banks run the risk of becoming history," Mundra said in Mumbai while addressing the NAMCABS. The seminar on MSME financing organised by the central bank-run College of Agricultural Banking.
Asking the brick and mortar banks not to treat fintech companies as 'threats' but as an 'opportunity', he said "traditional banks would need to tap the requisite talent and create an environment where such talent can innovate and be agile. Banks must view the success of fintech ecosystem as an opportunity and not as a threat."
Noting that fintech companies are disrupting every facet of the traditional financial services business and have emerged as a challenge to the banking system, he quoting a recent PwC global report said "up to 28 percent of the banking and payments business are at risk by 2020."
Mundra said the imminent competition to banks' business comes from the new breed of fintechs having capacities to address specific pain-points of financial customers such as remittance, credit, savings etc.
The 2016 PwC report predicted that the MSME banking is likely to be the fourth largest sector to be disrupted by fintech in the next five years after consumer banking, payments, and investment/wealth management.
Quoting another study done by Citi, he said the fintech revolution will wipe out nearly a third of all the employees at traditional banks in the next decade. This prediction is essentially about the lack of growth and loss of business over time, though it may be difficult at this juncture to accurately gauge the possibility of any particular benefit or risk materialising in the fintech universe, Mundra said.
"In view of the above challenges that fintechs may present, it seems to make business sense for traditional banks to collaborate with them as they are more efficient and agile. Banks would need to assess the likely impact of disruption and re-orient their business models.
"As incumbents, they may need to leverage their comparative advantage to improve their customer relationships, change their internal processes, mindsets, and internal structures," the commercial-banker-turned-central-banker warned.
Though some traditional banks have already adopted the ways of fintechs by employing technology for making credit-decisions in a limited way with many using credit scoring models for retail and SME borrowers, he warned that "what still eludes them is the nimble-footedness of fintech players, which alienates the potential borrowers."
Mundra, however, noted that banks have still have an opportunity to capitalise on these fintechs as once they grow in size they will need more capital support, which their present VC-funded does not support.
"A large majority of fintechs are venture capital supported entities, which can't exactly substitute a wide capital base. This is where banks can capitalise on the fintech ecosystem. The banks can also leverage big data, data analytics, SME friendly applications etc in effectively lending to MSMEs while remaining compliant with extant KYC norms and appraisal and monitoring principles and reduce their intermediation and compliance costs," the deputy governor said. However, he warned that fintech players that it won't be cake walk.
"Despite many inherent advantages that the fintech players enjoy, it is not a one way street for finctech companies as they do not have a big client base of their own and without the expertise to navigate the regulations and licensing discipline of the finance industry which will prevent from going very far on their own. So the way forward for them is collaboration with banks", he said, and pointed out that "since banks and fintech firms have different comparative advantages and a strategic collaborative partnership between the two will liberate them to focus on their respective core competencies and contribute to the innovation process," he said.
Speaking on the MSME financing, Mundra underlines the  desperate need for focusing separately on micro customers from amongst the MSME segment. Noting and almost 93 percent micro MSMEs are outside the formal credit system in the country, he said, "this segment, including small enterprises, can benefit immensely from the collaboration between banks and the fintech players whereby their other payment records can form a basis for working their credit worthiness."
Globally, he said the MSME sector accounts for over half of the world GDP and employs almost two-thirds of the global workforce, and is this virtually the backbone of the global economy. Back home, Mundra said around 51.1 million MSME units contribute around 8 percent of GDP, 40 percent of total exports and around 45 percent of the manufacturing output and provide employment to around 120 million. These numbers are excluding the contribution of MSMEs in the services sector.
On the need to increase the funding to this sector, he said, as per an International Financial Corporation report, there is a funding gap of USD2.1-2.6 trillion for all formal and informal MSMEs in emerging markets alone, which is equivalent to 30-36 percent of outstanding MSME credit.
"SME lending being a hugely under-served market is a major opportunity for fintechs to build scale in a sustainable manner by offering services such as credit underwriting, marketplace lending, etc," Mundra concluded.
Business
This is the eighth time in a row that that status quo has been maintained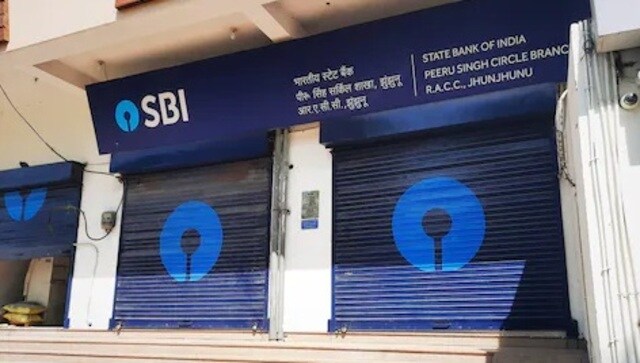 India
This month, a total of 21 bank holidays will be observed, according to RBI guidelines. These include festivals and weekends
News & Analysis
When people become victim of cyber fraud, many stay quiet while others cry over it. But one can get the entire amount back, by following some simple steps.