RBI won't raise interest rates until at least April due to favourable inflation, soft growth outlook: Poll
Even those economists who forecast more than one rate rise said that the risk to the RBI's rate path was for slower rate rises.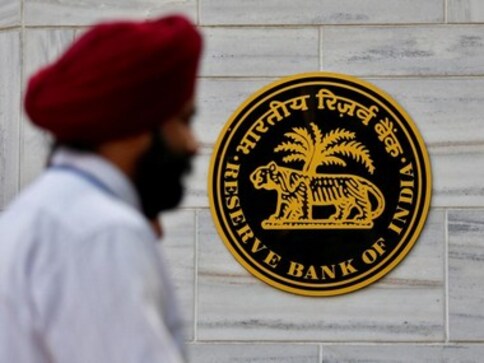 Bengaluru: The Reserve Bank of India won't raise interest rates until at least April, much later than thought just one month ago, according to economists polled by Reuters who say that rise will probably be a "one-and-done."
The recent public row between the government and the RBI over policy matters unrelated to monetary policy has "somewhat diminished" the central bank's independence according to a third of the 46 respondents, though two-thirds saw no major impact.
After the RBI surprised markets on 5 October by not hiking interest rates, a Reuters poll taken just after that meeting forecast that the central bank would instead tighten policy at its 5 December meeting, and hike again in 2019.
But the latest poll of 70 economists, taken between 22-28 November, predicted the RBI would hold its repo rate at 6.50 percent at its meeting next week. Over 60 percent of 51 common contributors with last month's poll switched their forecasts to no change from a hike predicted earlier.
"The trajectory (for rate hikes) will be lower than what markets have been expecting so far because of favourable inflation and as the growth outlook has turned soft," said Shashank Mendiratta, India economist at ANZ.
The RBI is now forecast to hike its repo rate in the April-June quarter next year, taking it to 6.75 percent, and then to hold it steady for at least another year.
This follows the Monetary Policy Committee's surprise shift at the October meeting to a stance of "calibrated tightening".
At the time, economists had been unsure how to interpret that guidance, but, based on the Reuters poll results, they now think it means less tightening.
Even those economists who forecast more than one rate rise said that the risk to the RBI's rate path was for slower rate rises.
Since early last month, oil prices have dropped around 30 percent and the rupee has recovered about 5 percent after touching a lifetime low of 74.48 per dollar on 11 October. Retail inflation remained below the RBI's 4 percent medium-term target for a third straight month in October.
Gross domestic product data for the July-September quarter is due to be released late on Friday, and a Reuters poll forecast that it would show growth had slowed to 7.4 percent from 8.2 percent in the previous quarter, making disappointing reading for a government that faces an election within six months.
RBI vs government
Last month, top government officials and one independent director pressed the RBI to ease lending and capital rules for banks, provide more liquidity to the shadow banking sector, support lending to small businesses and to let the government use more of the RBI's surplus reserves to boost the economy.
The skirmish triggered uncertainty in financial markets over the RBI's independence, and while a central bank board meeting on Nov.19 ended in cordial fashion some of the more contentious issues were held over, and would likely come up during the next board meeting on 14 December.
Thirty of 46 respondents to an additional question said tensions with the government had not affected the central bank's independence. But the remaining 16 respondents said it was somewhat diminished.
Over 90 percent of 45 economists said it was unlikely that the government would intervene directly in the RBI's monetary policy over the next six months.
The RBI introduced a monetary policy committee in 2016 to decide interest rate changes. Three of the six members on the MPC panel are external members nominated by the government, but the RBI governor holds a casting vote in the event of deadlock.
"It is hard to say the RBI will continue to give in to the demands of the government for injecting more cash into the system or easing policy just to support growth," said Prakash Sakpal, Asia economist at ING.
"The government's demand has more of a political angle than a real economic angle to it."
Business
The industrialist bought pomegranates from the vendor and settled the payment with digital money. He also informed that Bachche Lal Sahani, a local fruit seller, happened to be one of the first merchants to accept 'e-rupee' transactions
Business
Finance Minister Nirmala Sitharaman's comments come at a time when the Reserve Bank of India (RBI) hiked key interest rates by 225 bps since May 2022 to battle the rising inflation