RBI Viral Acharya's caution on PSB funding: Why's Narendra Modi govt still running large banks?
RBI Deputy Governor Viral Acharya, without mincing his words, asked: Is the government capable of offering "substantial additional capital infusion" that "is almost surely required' to salvage the state-run banks?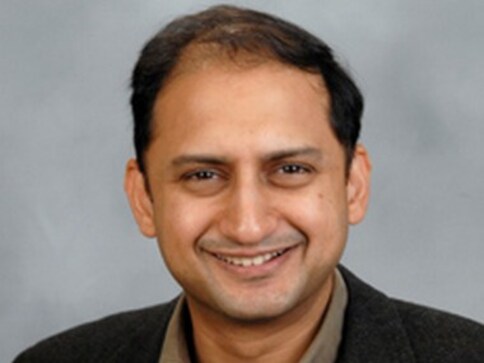 Reserve Bank of India (RBI) deputy governor Viral Acharya didn't mince words on Thursday speaking at the 8th RK Talwar Memorial Lecture in Mumbai (read here and here) on the precarious situation of Indian public sector banks (PSB) and the cluelessness of the Narendra Modi government while dealing with the situation.
Acharya, the most articulate face in RBI Governor Urjit Patel's team, pointed out "the lack of a clear and concrete plan for restoring public sector bank health," and asked if the government is capable of offering "substantial additional capital infusion" that "is almost surely required' to salvage the state-run banks that carry over 90 percent of the bank NPAs in the sector (close to Rs 8 lakh crore). The deputy governor seemed to suggest that if the government is not equipped to do this, it should think of divesting stakes in these banks to the minimum level.
"Can the government divest its stakes in public sector banks right away, to 52 percent? And, for banks whose losses are so large that divestment to 52 percent won't suffice. How do we tackle the issue?" Acharya asked.
The deputy governor has raised pertinent points that the government shouldn't ignore. The Modi government has so far undermined the problem of capital shortage in state-run banks or hasn't understood the crucial nature of the problem well. Indeed, the government and RBI have acted on early recognition and resolution process of NPAs. This was done through a host of measures such as empowering the central bank to have a greater say in the bad loan resolution process, creation of bankruptcy code and insisting that banks need to state their bad assets upfront rather than evergreening it for several years through technical adjustments or through various loan restructuring schemes.
The RBI finalised a list of 12 companies that should be pushed for insolvency and is compiling another list, according to bank officials. But, the problem remains as to how these banks will find adequate money to fill the gaps their balance sheets as the NPA clean-up process progresses. In many cases, banks will have to take the haircut. The government has, so far, failed to offer a concrete plan to solve the capital woes of public sector banks.
The 'Indradhanush' plan introduced in the recent past envisaged the government infusing Rs 70,000 crore in PSBs over a period of four years. The government asked banks to raise the rest of the money from market. But, this plan didn't work well since there were hardly any takers in the market to invest in these weak banks. Though the government has so far fulfilled its annual capital infusion promise, this has come too little compared with what the bad loan ridden banks actually want. Acharya called for a stronger plan which he termed 'Sudarshan Chakra' to salvage state-run banks.
On its part, the government has shown some willingness to initiate the process of consolidation among state-run banks. But, that alone wouldn't suffice. Merging weak banks with relatively strong, well-run banks can be nothing short of a gamble since it could even risk the health of the acquiring bank. If one looks at the history of bank mergers in India, most of them were forced mergers on account of the ill-health of target entity. There aren't many examples of two strong, well-run banks merging for the sake of size.
The right way ahead, as several banking industry expert have pointed out, is to cut down government stake in the state-run banks and let private participation ensure competition and professionalism in the running of government banks. These lenders need to urgently do away with their public sector character and should be made vulnerable to competition in a free market.
When the NDA government came to power in 2014, the prime minister had said the government has no business to be in business. This meant his government is open to privatization. While there have been some efforts in other sectors, banking has been largely left untouched when it comes to privatisation. Even now, the government owns more than 70 percent in at least 11 banks.
There is no reason why it should continue that way, particularly at a time the banking industry is facing a severe capital crisis. Recently, former RBI governor Raghuram Rajan too had highlighted the urgent need to recapitalise the banking sector as a necessary condition to reboot the sagging economy. These cautions should serve as an eye opener to Modi-government and prompt it to begin the process of exiting the control of large public sector banks. As Modi said, the government has no business to be in business.
Data inputs from Kishor Kadam
Find latest and upcoming tech gadgets online on Tech2 Gadgets. Get technology news, gadgets reviews & ratings. Popular gadgets including laptop, tablet and mobile specifications, features, prices, comparison.