RBI unlikely to cut rates in monetary policy review today, say experts
India's annual rate of inflation based on wholesale prices touched a two-year high in August at 3.74 percent from 3.55 percent in the month before, official data showed in September.
Mumbai: Ahead of RBI's monetary policy review today, that will be the first by the newly-set up Monetary Policy Committee as well as by new Governor Urjit Patel, experts said it is unlikely to lower rates at its maiden review as it awaits more data on inflation.
"RBI may choose to wait for some more time before wielding the knife as inflationary trends may accelerate going forward," Indian rating agency Crisil said in a recent research note.
"Risks to inflation could emanate from high protein inflation, which has recorded double-digit growth for 14 consecutive months, services inflation, especially in rural areas, which is keeping core inflation high and sticky and surprise pick up in oil prices," it said.
American agency Fitch group company India Rating (Ind-Ra) said the sharp fall in retail inflation in August has accentuated the rate cut proposition in the next quarter itself, although it has made achievable the RBI's target of bringing retail price inflation down to 5 per cent by March 2017.
"But it may be early to rejoice given the baffling behaviour of retail inflation in the past. The cyclical components either aggravate or soften it as is evident from the movement in wholesale prices," Ind-Ra said.
Wholesale food price inflation was 5.3 percent during financial years 1996 to 2005 but increased to 9.2 percent between financial years 2006 and 2016, it said.
"Clearly, the fight on the inflation front, particularly food inflation, is far from over," it added.
India's annual rate of inflation based on wholesale prices touched a two-year high in August at 3.74 percent from 3.55 percent in the month before, official data showed in September.
After rising for the first time in April following 17 straight months of contraction, the WPI has cumulatively risen by 4.45 percent in the current fiscal up to August, as against 0.23 percent for the corresponding period in 2015.
Food articles inflation in August increased by 8.23 percent on year-on-year basis.
Earlier data on the consumer price index had showed that the annual retail inflation had eased by 100 basis points to 5.05 percent in August.
Japanese brokerage Nomura expects a 25 basis points cut in repo, or the RBI's short-term lending, rate in December, followed by an extended pause in 2017, given upside risks to inflation and sticky underlying factors.
The six-member MPC, headed by Patel, has three members nominated by the union government. If it is divided on its decision, the Governor can use his veto.
The MPC will meet on Monday and Tuesday for the review, the RBI said.
"The Monetary Policy Committee will meet on October 3 and 4, 2016, for the fourth bi-monthly monetary policy review for 2016-17," a statement here said.
The government last week named three academics from the country's top institutions as its nominees. They are Chetan Ghate, Professor at the Indian Statistical Institute; Pami Dua, Director at Delhi School of Economics; and Ravindra Dholakia, Professor at the Indian Institute of Management, Ahmedabad.
The elevation of Patel has raised expectations among those who were critical of Rajan for not easing enough the monetary policy by cutting rates, though his moorings are as monetarist as his predecessor and he is considered to attach the same importance to inflation control.
His views on monetary policy were expressed at the time Rajan held rates in the February 2015 review after making an unexpected rate cut a month earlier -- the first in nearly two years -- as he elaborated on the "important backdrop" to the move, citing the trend of accommodative monetary policies being adopted by developed economies.
Under Rajan, RBI has reduced interest rate by 150 basis points since January 2015.
Business
MPC decided to maintain the status quo, that is keeping benchmark repurchase (repo) rate at 4%. Consequently, the reverse repo rate will also continue to earn 3.35% interest for banks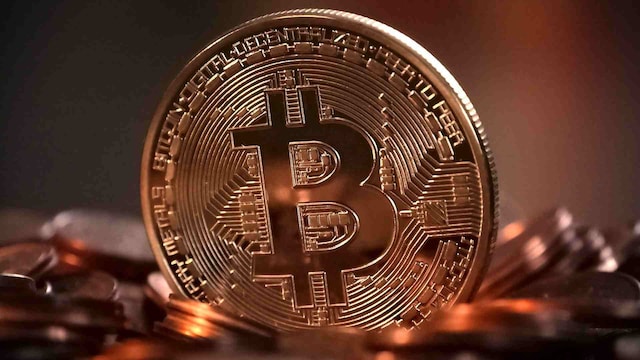 News & Analysis
A few banks in India have warned users that if they continue to deal in virtual currencies, their cards may be suspended.