RBI unlikely to cut rate in Raghuram Rajan's last policy tomorrow: Reuters poll
All but five of the 43 economists polled said the RBI would leave rates unchanged at 6.50 percent at Rajan's last policy review before he steps down on September 4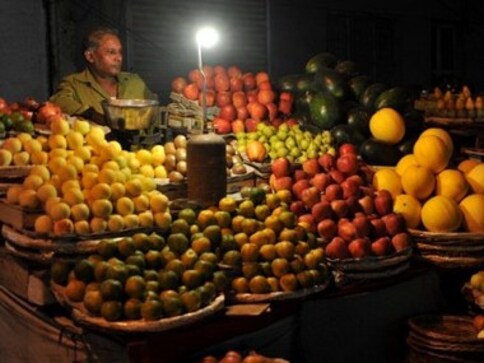 Outgoing Reserve Bank of India Governor Raghuram Rajan is likely keep interest rates on hold on Tuesday, leaving it to his successor to decide if inflation is subsiding enough after the monsoon season to make another cut, according to a Reuters poll.
All but five of the 43 economists polled said the RBI would leave rates unchanged at 6.50 percent at Rajan's last policy review before he steps down on September 4.
The other five economists expected a 25-basis-point cut.
The RBI was likely to leave the cash reserve ratio unchanged at 4.00 percent, according to the poll.
Expectations were running high, however, for a 25-basis point cut in the repo rate to 6.25 percent in the final three months of this year, with the RBI holding steady thereafter until at least the end of 2017.
But for now, inflation popping up toward the upper end of RBI's 2-6 percent target range spoiled Rajan's chances of delivering a valedictory rate cut, according to most economists.
Consumer prices rose 5.77 percent in June, putting inflation above the RBI's March 2017 target of 5 percent for a third consecutive month.
"The RBI will maintain the status quo until a clearer picture emerges with respect to the impact of the monsoon and wage hikes on inflation," said Dipanwita Dutta, economist at Punjab National Bank.
Above-average monsoon rains, critical for India's vast agricultural sector, are expected to increase farm output and rural income, which should help both cool food prices, and boost economic growth.
But a recent wage hike for government employees will also spur demand and push inflation higher.
In response to a separate question, 26 of 33 economists said the RBI would not change the medium-term inflation target of 4 percent, that was introduced by Rajan, after he departs.
"The target was suggested after a detailed analysis on real rates and keeping in mind the long-term fundamentals of the economy. Nothing much has changed on that front," said Tushar Arora, economist at HDFC bank.
The government has yet to name a successor to Rajan and future rate decisions could be taken by a monetary policy committee, rather than the RBI governor. The government and the RBI have agreed to form a six-member committee, but there is no fixed date for its introduction.
World
Due to elevated prices for food, rent, gasoline and other essentials, many people were being more selective, reluctant to spend unless there was a big sale
Business
The decline in October inflation is primarily contributed by fall in the price of mineral oils, basic metals, fabricated metal products, except machinery and equipment; textiles; other non-metallic mineral products; minerals, the commerce ministry said
Business
The Consumer Price Index (CPI) based retail inflation has remained above the 6 per cent target since January this year