RBI slashes rate to 6%, lowest since Nov 2010: Do we expect more cuts? Will it boost realty? Experts decode
Four members of the monetary policy committee voted to cut rates by 25 bps, while one voted for a 50 bps cut and one voted for leaving rates unchanged.
Mumbai: The Reserve Bank of India (RBI) cut its policy rate on Wednesday by 25 basis points to 6 percent, the lowest since November 2010, as slumping inflation allowed the central bank to focus on boosting an economy growing at the slowest pace in over two years.
Four members of the monetary policy committee voted to cut rates by 25 bps, while one voted for a 50 bps cut and one voted for leaving rates unchanged.
Here's what experts said about RBI's 25 bps cut in policy rates: :
Arundhati Bhattacharya, Chairperson, State Bank of India
The RBI decision to cut repo rate was a welcome move and will perk up market sentiments. The policy commentary was nuanced and balanced indicating upside risks to inflation have waned, whereas growth impulses in industry and services are weakening. We are hopeful that this measure should enable a gradual recovery in credit cycle with a revival of demand.
Chandrajit Banerjee, Director General, CII
The 25 basis points reduction in the repo rate, even while continuing with the neutral approach, would go a long way in lifting sentiment among businesses. The monetary policy stance taken by the RBI would provide a fillip to growth especially at a time of benign core inflation print and tepid private investment. Having said so, CII feels that a steeper cut in interest rate would have been more in consonance with market realities. It is heartening to note that the government and the RBI are working in tandem to resolve the stressed asset problem which would restore the credit flows to industry. The resumption of rate easing cycle, which is anticipated to bring down short term rates, could motivate industry to contemplate investing in projects. A cut in rates would revive demand in sectors such as capital goods and in the housing and infrastructure space. It would also spur growth in the rate sensitive consumer durables sector. CII is hopeful that the rate easing cycle would continue going forward to provide a boost to demand at a time when favourable monsoons augur well for keeping the inflation trajectory down.

Yogesh Nagaonkar, Fund Manager, Bonanza Pms
The market was optimistic about a cut and a 25 basis point cut is on expected lines and I am expecting two more cuts of 25 basis points each this year. The US Federal Reserve's plans on bringing down its balance sheet will not have any impact on the Reserve Bank of India's future stance."
Hitesh Jain, Senior Research Analyst at IIFL Wealth & Asset Management
The RBI was hard pressed to cut given the sharp fall in inflation. I don't think there will be further rate cuts as far as this calendar year is concerned as they are clearly reiterating the offside risk to inflation. Given the prevalent inflation rate, there is room to cut, but they are clearly stating that they are not sure how the inflation trajectory will evolve in the next quarter or two.
Anita Gandhi, whole-time Director, Arihant Capital
Economic data suggests that the manufacturing slowdown is immense and it has affected Q4 FY17 GDP. The current level of inflation is at comfortable levels and leaves room for further rate cuts. If RBI gets confirmation that inflation will remain in the lower territory, there is a possibility of a further rate cut. Economic growth has come down substantially, and from that perspective, further stimulus is required for the economy in terms of reduction in the interest rate.
Rajni Thakur, Economist, RBL Bank
We look at the policy rate cut as a knee-jerk reaction to the current growth-inflation dynamics. Central Bank has used the policy space opened up by continued decline in inflationary pressures, reduction in global oil prices and appreciating currency.
Rajesh Krishnan, Founder and CEO, Brick Eagle
25 basis point cut may not move the needle for affordable housing sector. The policy document has appropriately highlighted the urgent need to reinvigorate private investment, remove infrastructure bottlenecks to provide a major thrust to the Pradhan Mantri Awas Yojana for housing needs. However, despite infrastructure status, Banks are not lending for affordable housing projects and hence the sector continues to be capital starved. We believe this will change only if affordable housing projects are included under Priority Sector Lending, said Rajesh Krishnan,
Suvodeep Rakshit, Economist at Kotak Institutional Equities
The RBI policy decision was in line with our expectation of a 25 bps rate cut. The arguments for the cut was based on the lower-than-expected headline and core inflation trend, smooth implementation of GST, and a normal monsoon. Based on our inflation trajectory, we maintain our call for a pause for the rest of FY2018. We estimate the headline inflation (including HRA impact) to revert to 4.5 percent by March 2018—in line with RBI's estimate of 4.5 percent. The RBI will likely maintain status quo from hereon and scope for any further rate cut will emerge if inflation trajectory falls below the 4% mark on a sustained basis. The key risks that we will be watching out for are: Evolution of food price trends through the monsoon; and any surprise on the global front in areas of monetary policy and commodity prices.
Brotin Banerjee, MD and CEO, Tata Housing.
We anticipate that the rate cut announced today by .25 BPS, coupled with commensurate benefits for borrowers, will impact home loan rate positively and enhance the consumer sentiment. With the market view calling for measures that encourage investment to boost growth numbers, and with the installation of a regulatory regime for the real estate sector, we expect this move to keep the stimulus on for potential home buyers to invest, and to benefit current borrowers.

Rohit Gera, Managing Director, Gera Developments and VP Credai Pune Metro
The reduction of the repo rate by 25 bps is a welcome step. We look forward to the banks and Financial Institutions transmitting this to home buyers at the earliest. This reduction when passed on will improve the affordability for all segments. The overall affordability for homes over the last 3 years has increased substantially on account of even moderate salary increases, a reduction in the real rates of homes as well as a reduction in the interest rates. This increased affordability is sure to have a positive impact on home buying sentiment in the near future and help convert the need for housing into demand.
Sanjay Jain, Group Managing Director, Siddha Group

The 25 basis point slash in the repo rate and the reverse repo rate in the third bi-monthly policy 2017-18 will have a positive impact on the real estate market. This move is expected to make home loans cheaper if the banks pass on the benefits to the consumer improving the buyer's sentiment to invest in the market. The Government and RBI are working closely to provide a major thrust to housing for all. Faster GDP growth and declining interest rates will collectively help boost the growth of the real estate industry.
Tushad Dubash - Director, Duville Estates
The RBI governor cutting the repo rate by 25bps to 6% today is a welcome step for the real estate sector. Lower interest rates coupled with progressive measures like GST and RERA will improve and bring in positive sentiments and spearhead growth for the realty sector. It is now important that banks now offer home loans at more attractive rates which will incentivize customers to buy their dream home.
Ravindra Pai, MD, Century Real Estate Holdings Pvt Ltd
It is a welcome move, especially to combat the odds industry was seeing in recent times. Cheaper home loan definitely will boost positive sentiments amongst the home buyers and in turn will help the developers to gain the momentum. With RERA ushering in, budget housing getting infrastructure status and RBI rate cuts, we certainly feel good times for the industry are just a stretch away and a matter of a very short time.
Avnish Jain, Head – Fixed Income, Canara Robeco

As widely expected RBI monetary policy committee (MPC) cut repo rate by 25 bps while keeping stance at neutral. The MPC acknowledged that CPI has dropped dramatically and the upside risks to inflation have either gone down or not materialized. With normal monsoons, the MPC expects food inflation to remain under control. The underlying growth also remains weak with corporate deleveraging and retrenchment of investment demand. With inflation expected to go up from these levels, the MPC is likely to watch incoming data for further policy moves.
Ashwin Sheth – Chairman and Managing Director, Sheth Corp
Although the RBI has maintained its neutral stance, the indication towards easing of policy rates and the upcoming festive season will renew further interest in the real estate sector. The reduction in the repo rates will help in bringing down the home loan interest rates which in turn is likely to bring in some amount of relief to the homebuyers. But, the banks will also have to pass down the benefit to the homebuyers to encourage the prospective buyers to move a step closer to purchase their dream home. Interest rate is one of the important factors as the equated monthly installments (EMI) is directly linked to it. Therefore, if the banks pass on the benefits and the EMIs fall, we feel the demand for the housing should witness momentum as far as buying new properties are concerned.
Dhaval Kapadia, Director - Portfolio Strategist, Morningstar
Interest rates on short-term debt instruments might trend lower by 15 to 20 bps in line with the lower repo rate whereas yields on medium and long-term debt would take cues incoming data on inflation and growth over the next few months to gauge if further rate cuts by the RBI are possible. Hence, yields (and expected returns) on liquid and short-term bond funds might reduce marginally. If banks transmit the lower rates to borrowers it could result only in a slight improvement in consumption demand, since the rate reduction by banks and other lenders might be limited to 10 to 20bps. Lending to corporates on the other hand has been subdued on account of stressed bank & corporate balance sheets and low private investment demand and the impact of a rate cut might be negligible.
George Alexander Muthoot, MD, Muthoot Finance
The 25 bps cut by the RBI is in alignment with the industry expectations and current economic conditions. With acceptable inflation levels, the focus is clearly towards driving the growth. We expect the rate cut will support the economy's investment demand and uptick in credit environment. India Inc has been patient equally with the regulator and the relief on the cost of funds would help them to improve financial health and plan for the next leg of growth. In summation the interest rate scenario should change for good in FY18.
Anuj Puri, Chairman – Anarock Property Consultants
The repo rate has been reduced by 25 bps to 6.0 per cent, reflecting the slightly accommodative stance that the Monetary Policy Committee has taken as it agreed that headline inflation has come down significantly. While many inflation upside risks have not manifested themselves as yet, the MPC feels that inflation may trend upwards going forward based on farm loan waivers, states passing on increased salaries / allowances and expected pressures on food inflation. The RBI remains more committed to keeping inflationary pressures under check. It also highlighted how longer approval process under RERA is likely to delay launches and have an impact on growth of construction and ancillary activities. It is also relevant to note that there may not be another rate cut during the remainder of the year as the RBI will continue to look at inflation headwinds. This stance of the MPC will also be important for global investors as the current stable interest rate regime in India will allow for better investor returns in India for global investors. This should keep investors reasonably attracted towards India.
VS Parthasarathy, Group Chief Financial Officer and Group CIO, Mahindra & Mahindra
The MPC has been treading cautiously for a while, given the uncertainty surrounding goods and services tax (GST), the monsoon, increase in rural wages, possible fiscal slippages on account of farm waivers, sticky core inflation, a possible reversal in oil / commodities etc. They had also kept focus on cleaning up bank balance sheets. Consequently, the RBI did not want to take any premature action and rightly so! With most of the uncertainty now clearing, the RBI has finally delivered in exactly 9 months (the last cut was in October 2016). The stance now changes from "Wait and Watch (the MPC stand for the last 9 months) to Watch and Wait (Watch for Transmission and Wait for Credit Growth.)
Jimeet Modi, CEO, SAMCO Securities
The rate cut of 0.25 percent by MPC of RBI was disappointing. On one hand there is an acknowledgment that private sector investments are lacking and on the other hand the solution in the form of 0.25% rate cut do not wholeheartedly address the burning issue of anemic private investments. Because there is lack of incremental private sector investments, job creation is being hampered. The concerns of 7th Pay Commission and impact of farm loan waivers pales when private capex and employment generation, the larger good are compromised. Globally the world is marching ahead with zero to negative real interest rates, while in India it is one of the highest thereby keeping Rupee at alleviated levels impacting exports. With the blessings from monsoon, there was an opportunity to aggressively cut rates in the interest of accelerated growth for the Indian economy.
Sanjay Shenoy, Joint Managing Director, Legacy Global Projects
Reduced cost of credit is excellent news for the real estate industry. Eased inflation and GST has brought about the very impact we were looking forward to. The real estate sector has been working hard to bring about increased transparency and ease of doing business with months of toil to implement RERA. The announcement is the very catalyst required to attract investors and spark about a surge in demand, ahead of the auspicious season of festivities to start post-August.
Bekxy Kuriakose, Head - Fixed Income, Principal Pnb Asset Management Company
As was widely expected by market participants, RBI cut key rates (repo and reverse repo) by 25 bps each while maintaining neutral stance. The MPC voted 4-2 in favor of this outcome. While they have acknowledged that some of the upside risks to CPI inflations have not materialized, they continue to remain cautious with eye still on the medium term target of 4% for CPI inflation. Apart from softness in food and fuel prices, RBI also noted interestingly that the Inflation in transport and communication services was depressed by the pricing war in the telecommunication space. Pricing power for industry also remains subdued as per RBI survey.
D K Srivastava, Chief Policy Advisor, EY India
Given the persistence of the downward trend in CPI inflation, both core and overall, the Monetary Policy Committee has decided to support growth through a rate reduction. However, the transmission of this rate reduction is likely to be limited due to the existence of excess liquidity and lack of private investment demand.
Business
RBI Governor Shaktikanta Das said the Monetary Policy Committee kept its estimate for economic growth unchanged at 10.5 percent for the current fiscal
Business
RBI governor Shaktikanta Das said the Monetary Policy Committee kept its estimate for economic growth unchanged at 10.5 percent for the current fiscal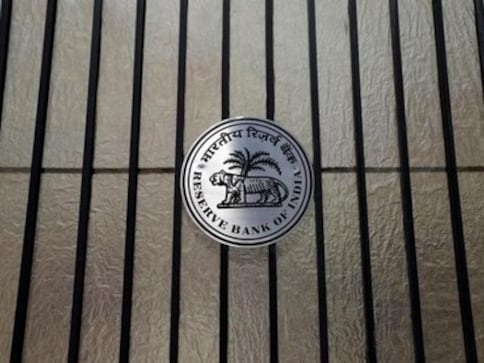 Business
The popular National Electronic Funds Transfer or NEFT for fund transfers of up to Rs 2 lakh will continue to be operational as usual during this period