RBI raises key rate to 6.5%: Hike in repo rate as expected, but tone seems hawkish, say experts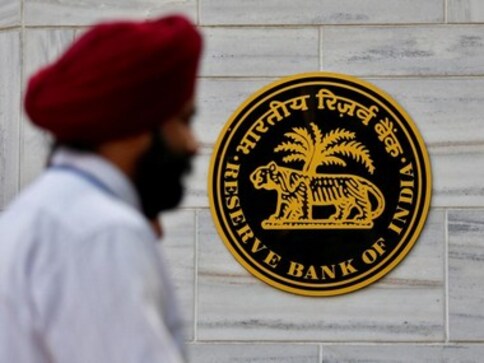 The Reserve Bank of India on Wednesday raised interest rates for the second straight meeting, but retained its "neutral" stance as it aimed to contain inflation while not choking growth. The RBI's Monetary Policy Committee (MPC) raised the repo rate by 25 basis points to 6.50 percent. It is the first time since October 2013 that the rate has been increased at consecutive policy meetings.
In June, the MPC also increased the key rate by 25 bps. The reverse repo rate was also raised by 25 basis points to 6.25 percent.
Commentary
Adhil Shetty, CEO, BankBazaar
"The repo rate hike was somewhat expected. The RBI had been mandated to keep the inflation rate at 4 percent. Today, we have a situation where the 4 percent mark has been exceeded for eight straight months. In June, inflation was at 5 percent. Along with this, the rupee has weakened, crude prices remain volatile, and government expenditure is expected to rise with the upcoming Lok Sabha elections. The RBI continues to maintain a neutral stance on policy rates."
Rudra Sensarma, Professor of Economics and Chairperson of Economics Area, Indian Institute of Management, Kozhikode.

"With retail inflation on the rise, RBI had no choice but to raise the repo rate as per its mandate. However, it is clear from last one year's data that domestic inflation has risen in tandem with higher oil prices. With crude prices set to rise further due to trade wars and geopolitical tensions, it is not clear how a policy tightening will help address what is essentially a supply-side phenomenon. On the other hand, the rate hike may hurt the hopes of a recovery in the CAPEX cycle. The RBI could have perhaps waited till October to assess the full impact of the monsoon on food prices before deciding on the repo rate."
Killol Pandya – Head, Fixed Income, Essel Mutual Fund.
"The MPC seems to have signaled its concerns by hiking rates twice in a row. From the market perspective, this policy may be considered to be neutral with hawkish undertones. The MPC seems confident that economic recovery (including rural and urban consumption) seems to be on a 'firm footing'. It seems satisfied with the robust capital markets despite acknowledging a reduction in FDI and FII flows into EMs (including India).
"Liquidity has been observed to be broadly neutral in the past few months and it continues to seek to maintain a systemically neutral liquidity. The MPC has stated its rising concerns about uncertainties relating to inflation, hardening inflationary expectations, the actualisation of the full range of impact of MSP increase (primary and second-round impact) on inflation, fiscal slippage concerns and rising input costs. The RBI continues to be worried about rupee depreciation, persistence in Core CPI (i.e. – non-food, non-fuel inflation), the impact of firmer crude oil prices on CPI, trade wars and protectionism (in the global geopolitical context). However, it hoped that improving GST collections and softening global commodity prices may assuage inflation pressures."
V S Parthasarathy, Chief Financial Officer, Mahindra Group
"While the monsoon gods have been kind so far, core inflation has remained sticky. On the other hand, growth seems to be on firm ground, evident from growth in core industries which are currently at a seven month high. The RBI has balanced the growth-inflation dynamics keeping in view the unfolding global and domestic scenarios. The rate hike should help temper inflation and hopefully provide a support to the Rupee. Having said that, in a world where protectionism is the new normal, Indian business can certainly do with some government & RBI actions that are focussed on driving growth."
Kunal Shah, senior VP & fund manager, Kotak Mahindra Life Insurance
"The tone of the policy statement is broadly neutral. I think what they have delivered is somewhat concluding the expected increase in inflation rather than the realised inflation because realised inflation has been running lower than forecast. So, maybe some expectation of MSP (minimum support price)-related increase in inflation, and they want to pre-emptively be cautious and deliver a rate hike, and that is what I think the market is expecting.
"Inflation continues to remain under control. Even today, the Reserve Bank of India has not revised its inflation forecast... I think even the RBI is comfortable with the projected inflation, but they are not comfortable with the unexpected rise in inflation... so they just gave a pre-emptive hike, otherwise, they could have increased their inflation projections, which they have not done."
Jotak P Nandwana, Equity Analyst, William O'Neil India
"India's central bank hiked interest rate for the second time in a row, highlighting inflationary pressure building in the economy. While it was largely expected by market participants, front-line indices erased early-session gains and fell in the negative territory. However, a sharp sell-off was avoided as the committee maintained a neutral stance. Weakness was mainly spotted in interest-rate sensitive sector indices such as Nifty Bank, financial services, and auto."
Joe Verghese, Managing Director, Colliers International India
"It looks like the opportune time for discount hunting in case of residential investments is slipping away. With new launches down to its lowest in the last three years, interest rates showing an upward trend; even if sales volume do not increase, prices should start showing an upward trend (except for affordable segment) as the demand-supply gap further narrows down. We should be at the last stages of the phase to buy at good bargains."
Somnath Mukherjee, Managing Partner & Head - Products, Investment Strategy & Advisory and International Business, ASK Wealth Advisors
"The RBI raised policy rates by 25 basis points, the first back-to-back raise since October 2013 (taper tantrum days). While the contrast to the mini-apocalypse of taper tantrum is largely optical, the action merely confirms street expectations. There are too many headwinds in the horizon – from oil price-led inflation to US policy rates to election-eve slippages in both the fisc and current account – for the central bank to take its foot off the pedal. The fact that it hasn't should stand the economy in good stead in the months and quarters to come. There has been a little bit of hoping-against-hope optimism in the bond markets in the last couple of weeks, and that should go away now. Bond yields should remain elevated at these levels, with occasional bursts of spikes in response to external events. Bond investors would be best off remaining at the shorter end."
Dhananjay Sinha, head of institutional research, Emkay Global Financial Services Ltd 
"We were expecting rate hikes to happen, and the Reserve Bank of India seems to have taken a positive view on the growth momentum. I think the rate hike decision is fairly justified based on the assessment of various factors which influence inflation. Also, we seem to be clearly following the core inflation trend which is on the rising side... which is good. The increase in commodity prices, the rupee depreciation, higher rural spending would all affect inflation. The rupee depreciation has implications on inflation and liquidity in the money markets. However, right now, its impact on liquidity is larger and more relevant in terms of monetary policy decisions."
Sabyasachi Rath, Executive Director & CEO, Essel Business Loans
"RBI has increased the repo rate by 25bps. Two consecutive raise in policy rates is a bold move by RBI and a move in the right direction considering the current domestic and global macroeconomic environment. This will surely add additional burden on borrowers in terms of interest cost.
"As far as NBFCs are concerned, while an immediate increase in their borrowing cost is expected, it will take a little bit of time to pass on this cost to its ultimate borrowers thereby hitting their profit margins. Hence it will have a negative impact on NBFCs on a shorter term. Because with the increase in the interest rate by 25bps, the cost of borrowing will increase, and hence there will be an increase in the cost of funds for the NBFCs.
"The NBFC lending market being very competitive, especially in the retail NBFC space, the NBFC cannot pass on the interest rate hike to the end customers immediately. So, it will have an impact on the net interest margin for the NBFCs and their profitability. However, the PSU banks and some other private banks are currently not very aggressive in the market which provides ample opportunity for the NBFCs as there is enough untapped demand for credit in the market. The growth on the top line will partially offset the impact on NIM."
Ranjeet Mudholkar, Vice Chairman and CEO, FPSB India on the Third Bi – Monthly Monetary Policy for FY 2018 - 2019:
"The Reserve Bank of India's decision to hike the repo rate by 25 bps to 6.5 percent was along expected lines given that the headline inflation rose for the third consecutive month in June to 4.6 percent. The central bank has forecast inflation to rise to 5 percent in the first quarter of FY20, while there is a marginal rise in inflation expectation for the second half of the current fiscal. With these kinds of projections the market will be factoring in a couple of more rate hikes during the current fiscal year. The State Bank of India had already anticipated the rate and raised its deposit rate by 5 to 10 bps a couple of days back. With this second rate hike this year, we can expect banks now to raise lending rates leading to costlier loans for consumers. So individuals will have to brace for higher EMIs. Lending rates factor in the repo rate as well as banks' cost of funds."
Raj Mehta, Fund Manager, PPFAS Mutual Fund
"We haven't had back to back rate hikes for 5 years now. The notable part about the MPC meeting is that they still maintain a neutral stance on the inflation. They had a neutral stance in the MPC meeting held in June 2018 as well and then they increased the repo rate by 25 bps in the next meeting itself. The dichotomy between the RBI's words and its actions continues. They have increased the inflation target for the 2nd half of FY19 by about 10 bps i.e. at 4.8%. Whereas they have pegged the inflation at 5% for Q1FY20. They have also listed many uncertainties and its impact on the inflation like the effect of MSP on farm produce, volatility in global financial markets, staggering impact of HRA revision by State governments and will be tracked very closely.
The bond market reacted in a very subtle manner with yields going down marginally after the announcement of a rate hike. "We are away from 4 percent inflation target for some time now", said the RBI governor and this in itself indicates an inflationary trend and we could be in for some surprises on the upside in repo rates.
The direction and the trend of interest rates will remain upwards in the near future through the quantum and the frequency of rate hikes remain uncertain. We think RBI's statement seems more hawkish than its stance on inflation and inflationary risks."
Anagha Deodhar, economist, ICICI Securities
"The hike was expected, but what is surprising is the stance has remained "neutral". We were expecting that since this is the second consecutive hike in two policies, the stance would be changed to "tightening". They have not quantified the impact of MSP (minimum support prices) on inflation, or when MSP will start affecting inflation - whether it will be in October or earlier than that. I would have liked to see some clarity on that. We are expecting at least one more hike this financial year.
"I don't think rupee will be a key factor in the Reserve Bank of India's rate decision because they have repeatedly said they do not target any specific value of rupee - they just want to curb volatility. The high-frequency indicators show that growth has been pretty good - we expect Q1 growth to be between 7.6 percent and 7.7 percent. With the implementation of MSP hike, I expect H2 inflation will be higher than the initial forecast."
Mini Nair, Executive Director & CEO, Essel Home Loans
"RBI'S decision to go for a back-to-back interest rate hike could dampen the market sentiments and further delay the much-awaited revival in real estate sector.
At present, affordable housing remains the main source of demand in the housing sector. A 25bps hike in interest rate would not impact this growth considerably as it is driven primarily by the CLSS scheme and other soaps offered by the Govt. Having said that, the middle and the luxury segment, which are showing some signs of revival, could get marginally affected as home loans will get marginally costlier."
Shahshank Mendiratta, India economist, ANZ Bank
"The tone of policy seems slightly on the hawkish side despite RBI tinkering only marginally with its second-half inflation projection. The RBI continues to reiterate long-standing risks to inflation and in particular oil prices remain a key risk. HRA revision by the state government is another item on the RBI's radar. Another factor is MSP. A part of the MSP increase has already been incorporated by the RBI in June inflation projection, and the marginal increase in inflation projection this time is due to higher than historical revision in MSP.
The rupee will remain under pressure due to worsening domestic fundamentals and capital outflows. The case for another hike is not off the table, there could be one in October."
Avnish Jain, Head–Fixed Income, Canara Robeco Mutual Fund
"The Monetary Policy Committee (MPC) voted 5-1 to raise the repo rate by 25 bps to 6.5 percent while maintaining a neutral stance, focusing on its inflation mandate. The MPC noted that the growth continued to be robust with high-frequency indicators like the tractor and two-wheeler sales and passenger vehicle demand showing good growth, while there was also an increase in cement and steel consumption. Inflation showed an uptick on back of an increase in core inflation and fuel though food inflation remains muted. While good monsoons and cut in GST rates, if passed to consumers, are likely to dampen food inflation, MSP increase is likely to add to CPI inflation. Though oil price has moderated a bit, they still remain elevated, posing risk to inflation. Further core inflation increased significantly in the past few months reflecting pass-through of higher input costs and improving demand. Growth is expected to remain robust with GDP projected at 7.4 percent for FY2019.
Overall the policy is on expected lines with the MPC continuing to closely watch inflation. With two back-to-back rate hikes delivered, it is likely that the MPC may be in pause mode in October policy awaiting more information evolving global conditions especially on commodity prices and trade spats, pass through of MSP hikes, and impact of monsoon on food inflation. Further, the MPC may wait to see the impact of two rate hikes, as there is lagged impact of monetary policy moves, on macro-economic parameters. Markets are likely to remain range-bound with 10Y likely to remain in 7.75 percent-8 percent range."
Rajni Thakur, Economist, RBL Bank
"RBI in its decision to hike Repo rates by 25 bps has followed the market expectations and enhanced its credential as an inflation targeting Central Bank. Since the hike and neutral stance is mostly priced in the market expectations, any market reaction to rate hike would likely stay range bound and short lived. Pre-emptive hike in response to inflation pick up should also prevent any need for an aggressive move in the future."
Sumit Bilgaiyan, Co-Founder–Founder and Director, Equity99
"As per our expectation, RBI has hiked repo rate by 25 bps to 6.50 percent. All the members of the Monetary Policy Committee's, except Ravindra Dholakia voted to hike the repo rate while keeping the policy stance unchanged at neutral. This step was very much anticipated due to increased yields and crude prices. The MPC has upwardly revised the inflation forecast for the H2FY19 to 4.8 percent from 4.7 percent seen in June policy. RBI expects retail inflation in 4.7 percent-4.8 percent range in the H2FY19 excluding the HRA impact with risks evenly balanced. Of late we have seen sharp fluctuations in currency as global risks increased due to the trade wars. It will be interesting to see how a FOMC reacts to it. We believe market has already factored in this hike. India is on a high growth path which can be clearly seen from RBI's statements as it retained FY19 GDP growth forecast at 7.4 percent."
Rajat Jain, CIO, Principal Mutual Fund
"RBI Monetary Policy Committee decided to raise the Benchmark rates by 25 basis points in its Third Bi-monthly Monetary Policy presented today, while maintaining a neutral stance. With RBI reiterating the neutral liquidity stance, we would not be surprised with the bigger amount of OMOs coming in the 2nd half of the current fiscal year. With the Policy uncertainty out of the way, the Fixed Income market is expected to stabilize at current levels. The broad range for 10-year Benchmark Gsec is likely to be 7.60 percent-7.90 percent in the near term."
Rajiv Shastri, Executive Director & CEO, Essel Mutual Fund
"The policy decision to hike rates reflects the uncertainty regarding inflation that seems to be on the top of the RBI's mind. Apart from the fact that robust domestic demand has resulted in sustained core inflation, there is considerable uncertainty regarding the fallout of oil cartelisation and trade wars. With the Chinese currency depreciating and exerting a downward pressure on the INR and other export-oriented currencies, imported inflation is a potential threat as well."
Khushru Jijina, MD, Piramal Capital & Piramal Housing Finance
"The Monetary Policy statement underlines confidence in a strong economic recovery amidst high geopolitical risks. The rise in the policy rates to 6.5 percent whilst maintaining a neutral stance by the RBI was a prudent move, especially as the output gap narrows with rising economic momentum. Tighter output gap can stoke core inflation thus pushing overall inflation beyond RBI's comfort range. Additionally, we also view that the new policy allowing co-origination of loans for priority sector lending by Scheduled Commercial banks and NBFCs as a positive move to further enhance credit availability to small businesses as well as affordable housing. We eagerly await the detailed guidelines."
Arun Singh, Lead Economist, Dun & Bradstreet India
"Given hardening and uncertainty around inflation, the RBI has raised the repo rate. This can be considered as front-loaded and will help to reduce the pass-through of the current and emerging inflationary pressures. The upside risks to inflation currently emanate both from internal and external factors. The elevated crude oil prices, the impact of an increase in MSPs and demand pressures from election-related spending also pose risks to fiscal slippage. The headline inflation has stayed above the targeted level of 4.0% for 8 consecutive months, even as food prices have moderated in the recent period. The tightening of global liquidity will continue for some time, impacting rupee and thereby imported inflated for emerging countries like India. Further, there is an increased probability of Fed rate hike and consequent firming up of dollar. The pass-through of currency volatility and the rising energy prices has driven cost-push inflation not only in India but also in other emerging countries even as commodity prices have softened. While the rate hike was, in principle, the right approach to curb inflationary expectations and pressures, the only concern is that the increase in interest rates should not weigh down the revival in the industrial production and stifle the revival in domestic demand. Going forward, future policy action will be dependent on further information on trade policies adopted by US, spatial distribution of monsoon, impact of MSP on actual inflation, election-related spending and movement in global crude oil price."
Kunal Shah, CFA, Fund Manager - Debt, Kotak Mahindra Life Insurance
"The MPC voted for raising interest rate by 25bps to 6.50 percent with 5-1 vote, the move was in line with market expectations. As we had expected, the policy guidance has been on a neutral side. RBI has maintained inflation expectations for the full year to 4.75 percent and continues to see growth reviving to 7.4 percent sighting investment rate revival. The rate move and inflation projection is largely due to volatile crude oil prices, higher credit off take and virtual closure of output gap as per the committee.
Even though MPC has factored in MSP related impact in 4.75% projection the rate change appears to be pre-emptive to compensate on larger impact on inflation. RBI governor also asserted that MPC targets headline inflation only and policy setting will operate to achieve 4% target in the medium term. From the bond market perspective a neutral hike is a welcome development as it takes away uncertainties on terminal rate in near term, markets fear of tighter liquidity stance has also not materialized as RBI has committed to infuse liquidity when deficit is durable, in near term markets will be watchful of oil prices movement which are falling currently, near-term range for bonds appears to be 7.60 percent-7.80 percent. "
Surendra Hiranandani, Chairman & Managing Director, House of Hiranandani for the RBI rate hike announced today.
"The rate hike of 25 bps was on expected lines, but it is surprising that this is the second hike implemented by the Central Bank despite maintaining "neutral" stance. Inflation is expected to trend upwards and might surprise in the second half of the year owing to increase in MSP and higher government spending. The hike will certainly impact credit growth and further delay the revival of the real estate sector. Construction activity had started to pick up slowly post the implementation of policy reforms, but the rise will hurt consumer sentiment. The sector was looking for some encouragement that would move the needle towards accelerated growth post RERA & GST. Interest rates and regulation will decide the long-term success of the real estate sector in India."
Moses Harding John, CEO, India & East Africa, SBM Holdings
"The expectation was balanced between rate pause and 25 bps rate hike, and MPC preference went in favour of a rate hike, to have a better grip on sticky inflation and to arrest INR weakness beyond 69. The RBI is seen to have weighed on external cues largely from Brent Crude resilience at lower end of $70-80, USD strength while DXY at lower end of 94.15-95.65, sudden spike in US 10Y Treasury yield from 2.80-2.85% to 2.95-3.0% and declining FPI flows from yield spread squeeze, making INR exchange rate not attractive to hold & accumulate India risk assets.
The way forward comfort for the stakeholders is from optimism on GDP growth, pegging it around 7.5% and not lifting the CPI risk beyond 5% despite impact from MSP & other domestic factors in play, while deriving output comfort from good monsoon across India.
All combined, optimism on macroeconomic fundamentals is retained, taking comfort from diluted headwinds from external sector, which ensured post policy price stability across asset classes, making it a kind of non-event.
NIFTY index is expected to be in consolidation mode at 11150-11500, Bank Nifty at 27000-28000, 10Y Bond 7.17% 2028 yield at 7.65-7.85% and USD/INR at 67.70-69.10. It is "all is well" post policy trade set up with confidence that the worst is behind, and expectation of extended rate pause through rest of 2018 & FY19."
India
Bhagwant Mann made the announcement during his interaction with farmers after kick-starting the ambitious Direct Seeding of Rice drive
Business
Inflation has remained above the RBI's comfort zone of 6 per cent for four months in a row mainly due to the Russia-Ukraine war which has impacted the prices of commodities across the globe
Business
India's retail inflation surged to 7.79 per cent in April, the highest since May 2014. Experts note that steeper edible oil and supply chain disruptions owing to the Russia-Ukraine war are responsible for rising prices