RBI printing Rs 200 notes, says report; Twitterati expects Rs 100 notes to be demonetised
The decision to introduce Rs 200 notes was taken by the central bank in March this year to overcome the paucity of lower denominations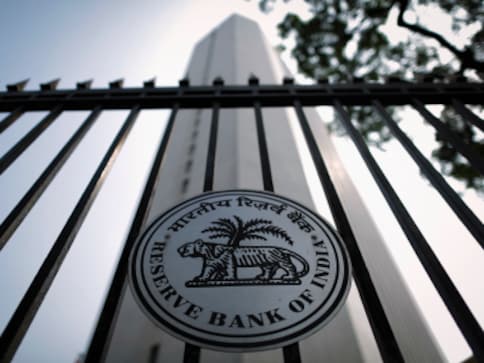 After Prime Minister Narendra Modi made an announcement late evening on 8 November, 2016 demonetising Rs 500 and Rs 1,000 notes thus making them invalid overnight, the government came out with the new version of Rs 500 and introduced Rs 2,000 denomination notes.
The RBI is believed to have placed an order for the new Rs 200 notes a few weeks ago which are being printed in many of the government facilities, a report in The Economic Times said.
So far, the country had small denomination currency notes of 1, 2, 5, 10, 20, 50, 100, 500 and 1000 rupees until 8 November, 2016. As the gap between Rs 100 and Rs 500 was too large, it may have contributed to inflation over the last few years, a Money Life report said in December last year.
Now, the Reserve Bank of India (RBI) is printing Rs 200 denomination currency notes, though the central government site does not make any mention of it.  This exercise of printing Rs 200 denomination notes is being undertaken to further improve the currency situation in the country.
The decision to introduce Rs 200 notes was taken by the central bank in March this year to overcome the paucity of lower denominations.
"People are still reluctant to take Rs 2000 and therefore there is still a shortage of currency notes and the need is to have lower denomination notes," a Hindustan Times report said quoting a bank official in April 2017.
The notes are being printed in the government-run Security Printing and Minting Corporation of India Ltd which has several units across the country.
Different levels of security and quality checks are being undertaken during printing of the notes at the government's press unit at Hoshangabad (Madhya Pradesh), at printing press in Mysore (Karnataka) and Salboni (West Bengal), managed by the RBI-owned Bharatiya Reserve Bank Note Mudran Private Ltd, said a report.
Advanced security features
Unlike earlier reports of some discrepancies in the new Rs 500 denominations, the new Rs 200 notes are likely to have advanced security features.
"The new 200 notes will carry advanced security features. The authorities are taking extra precaution to prevent counterfeiting," the ET report said quoting a source.
It would be interesting to see whether the new Rs 200 bank notes would be dispensed through Automated Teller Machines (ATMs) or bank branches, as the introduction of the new Rs 500 and Rs 2,000 notes through ATMs had created lot of panic among the public post-demonetisation.
In fact a senior banking official in April had said that dispensing new currency notes of Rs 200 through ATMs would require recalibration of 220,000 machines, which were reprogrammed to dispense the new Rs 500 and Rs 1,000 notes then.
"The idea is not to disturb the system once again, there has been disruption for more than four weeks between November and December and it is advisable to circulate these notes through the bank branches, though at present these are just proposals," HT report said quoting a banking official in April.
Public memory of demonetisation and its accompanying difficulties are still fresh. With reports that the government facilities has started printing new Rs 200 notes, twittearti had interesting comments to offer.
Is demonetisation phase 2 on the cards?
They are printing Rs 200 notes, and I have a feeling that, this time, they'll invalidate our 100 rupee note. #DeMonetisation phase 2...

— Dr. Mugdha Singh (@IMMugdhaSingh) June 29, 2017
Will new Rs 200 notes may result in phased demonetisation of Rs 2,000 notes?
With the Printing of Rs. 200 notes, get a feeling RBI may soon announce phased demonetization of Rs. 2000 notes! — Roshan Jaisingh (@roshanjaisingh) June 28, 2017
Will introduction of new Rs 200 notes lead to scrapping of Rs 100 denomination?
Printing of Rs 200 Notes ??? See how quickly Denominations increasing after Demonitisation? When will Rs 100 called back? #TamilNadu

— B Thirumalai (@SREEHARI2001) June 29, 2017
India
The prime minister turned 72 on Saturday and marked his birthday by addressing four events covering fields as diverse as wildlife and the launch of logistics policy, as greetings poured in from leaders and other prominent personalities
India
Along with other commitments this year, PM Modi is slated to launch the National Logistics Policy and welcome eight cheetahs that are being brought from Namibia
India
Apart from his dedication towards work, PM Modi is also famous for his oratory skills. Part of his appeal lies in his ability to connect easily with people from different parts of India. PM Modi has remained popular for his speeches, be it in an election rally or in Parliament itself