RBI overhauls bad loan treatment norms for banks: All you need to know about the new framework
The new RBI guidelines have scrapped all loan restructuring schemes present in the banking system to deal with stressed assets.
On Monday, the Reserve Bank of India (RBI) tightened its rules around bank loan defaults, seeking to push more large loan defaulters toward bankruptcy courts and abolishing half a dozen existing loan-restructuring mechanisms, in its latest bid to accelerate resolution of the bad loans problem at Indian banks. The new set of rules are aimed at creating a "harmonised and simplified generic framework" for resolution of stressed assets in view of new bankruptcy regulations, the RBI said late on Monday, Reuters said.
These norms, if followed in letter and spirit, can work wonders for the Indian banking sector and will gives confidence to investors that even the ongoing bad loan clean-up exercise will not be another futile exercise. Here's all you need to know about the revised RBI guidelines:
What are the new RBI guidelines about?
The new RBI guidelines have scrapped all loan restructuring schemes present in the banking system to deal with stressed assets. These include various loan restructuring schemes such as Corporate Debt Restructuring, Sustainable Structuring of Stressed Assets or S4A, Strategic Debt Restructuring, and Flexible Structuring of Existing Long Term Project Loans. With the change in the framework, all these schemes are disbanded. Stressed assets are a combination of non-performing assets, restructured loans and assets that have been written off. RBI has now given at 180-day timeline which banks have to comply with. If banks fail to meet the deadline, they will have to head to the Insolvency and Bankruptcy code for resolution.
How does a bank function?
Banks offers loans which borrowers are expected to repay on time with interest (interest is one of the bank's way of earnings) and the principal amount, of course. These loans are accounted as bank assets. Besides loans, bank assets also include investments made in the form of bonds that the bank makes.
What is a non-performing asset?
A loan that has not been paid for 90 days or more is known as a non-performing asset or NPA. An NPA is basically a borrower's default or non-payment of the interest or the principal in the specified time-frame in which it was taken. When a default takes place, the bank will secure the loan by way of property mortgaged against it. The NPA can become a bad asset or a bad loan when the value of the property mortgaged against it falls significantly and whose sale cannot fetch any value for the bank.
What are SMA category loans?
For early recognition of stress in bank loans, the RBI in 2014 classified bad loans under Special Mention Accounts or SMAs in three categories. SMA-0 category is when the principal and interest remains overdue for 30 days after the due date to make the payment. SMA-1 category refers to principal and interest that is unpaid over 30 days and 60 days; while SMA-2 is for a period of 61 days to less than 90 days. According to the RBI's Financial Stability Report, SMA2 loans account for 3.5 percent of bank loans in September 2017.
What is the state of NPAs in the country now?
Total gross NPAs of listed Indian banks stood at Rs 9 lakh crore as on September 2017, as per RBI data. According to ICRA, a ratings agency, there are around 50 large borrowers who have banking exposure of Rs 2,000 crore or more with total borrowings of Rs 2.5 lakh crore of debt. If the resolution plan entails restructuring of the loans, even existing standard loans will get classified as NPAs, a TOI report said.
Now that RBI has scrapped recast schemes, what will happen now?
A borrower cannot get a new loan if the old loan is found be a bad account. If one bank finds the loan a bad account, all banks will have to classify it as an NPA and find a resolution plan within a period of 180 days. There will be even closer monitoring for the performance of high value loans.
"Whichever cases are seriously under CDR, SDR, or S4A, they will have to be rated and those two ratings will have to be taken by two -- depending on if it is Rs 500 crore and above, we will have to take it from two rating agencies. If they point out that okay that based on the restructuring they are BBB minus and above, they are cautious, said Sunil Srivastava, Deputy MD-Corp Accounts Group, State Bank of India(SBI) said in an interview to CNBC-TV18, MoneyControl reported.
Business
The bank loans under scanner include those that have become NPAs and also those restructured as of December 2016
Business
RBI's new norms for overhauling the existing mechanism to deal with bad loans -- bringing them line with Insolvency and Bankruptcy Code (IBC) -- will help ensure speedy resolution of stressed assets in the banking system, officials said on Tuesday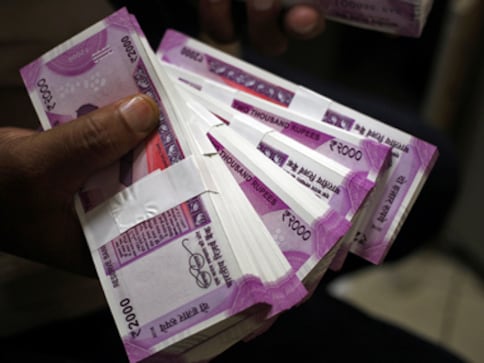 Business
Indian banks wrote off more than $30 billion worth of bad debt in the year to 30 June, helping to lower stressed loans on their books by 8.5 percent, according to central bank data reviewed by Reuters