RBI overhauling bad loan rules is a wake-up call for banks, says DFS secy Rajiv Kumar
Bankers said RBI wants IBC main tool for resolution where banks fails to reach a consensus.
New Delhi: Expressing the government's firm commitment to deal with the NPA problem, Financial Services Secretary Rajiv Kumar said on Tuesday that RBI's revised guidelines will help clean up the bad loan mess in one go within a strict time frame.
"It is a wake up call to defaulters. Government is determined to clean up things in one go and not defer it. Resolution now will happen within a time frame," he told PTI.
The revised framework has specified norms for "early identification" of stressed assets, timelines for implementation of resolution plans, and a penalty on banks for failing to adhere to the prescribed timelines.
The latest notification issued by Reserve Bank of India (RBI) on Monday night has also withdrawn the existing mechanism which included Corporate Debt Restructuring Scheme, Strategic Debt Restructuring Scheme (SDR) and Scheme for Sustainable Structuring of Stressed Assets (S4A).
The Joint Lenders Forum (JLF) as an institutional mechanism for resolution of stressed accounts also stands discontinued, it said, adding that "all accounts, including such accounts where any of the schemes have been invoked but not yet implemented, shall be governed by the revised framework".
"All four restructuring schemes were available earlier when IBC (Insolvency and Bankruptcy Code) was not in place. The revised norms are a more transparent system for resolution," he said.
"We dont see much impact on provisioning. Growth (loan) is intact as more capital will be available through sale of non-core assets," he said.
Banks still have 180 days to resolve stressed assets.
Last year, the government had given more powers to the RBI to push banks to deal with non-performing assets (NPAs) or bad loans.
Gross NPAs of public sector and private sector banks as on 30 September, 2017 were Rs 7,33,974 crore and Rs 1,02,808 crore respectively.
Commenting on the new norms, bankers said RBI wants IBC main tool for resolution where banks fails to reach a consensus.
"RBI now wants IBC to be the main instruments for the resolution of stressed assets where the banks are not able to work out any other resolutions," SBI managing director (retail and digital banking) P K Gupta said.
Reporting will have to be done to CRILC for borrowers having aggregate exposure of Rs 5 crore and above. This reporting will have to be monthly effective 1 April, 2018. Further, lenders will have to report borrowers above Rs 5 crore on a weekly basis every Friday, starting 23 February, 2018.
Board approved policies are to be put in place for resolution of stressed accounts along with timelines, said Sapan Gupta, Partner, Shardul Amarchand Mangaldas.
He added that as soon as there is any default, steps should be taken as per the policies to cure the default.
Union Bank of India managing director and CEO Rajkiran Rai G said: "If you look at long-term, it is very good move. We had several kind of schemes and none of them have really worked but for postponing and bunching up of issues together. The approach is to take the issue up front and finish it. It is the way the banking should evolve so that you don't hide anything or you don't control NPA. Now the reporting (of NPAs) will be very prompt," he said.
Siby Antony, Chairman, Edelweiss ARC said: "So far all the restructuring like S4A or SDR, had many conditionalities and and eligibilities, but now that has been removed. Now RBI has made the framework very simple and generic."
For the last 17 years, one had 28 circulars giving different schemes and guidelines. Now, all these 28 circulars are withdrawn and all good part of this earlier circular are subsumed in this new circular, he said.
He said one challenge in the new resolution plan is that the 100 percent of the lenders should agree for the resolution, they should sign the document and they should implement it, which means it should get reflected in their books.
"According to me, this is going to be very challenging and very impractical. This particular thing will make the whole scheme very impractical. RBI needs to tweak that...", he said.
India
The 65-year-old businessman, meanwhile, remains on bail in the UK while a "confidential" legal matter, believed to be related to an asylum application, is resolved in connection with the unrelated extradition proceedings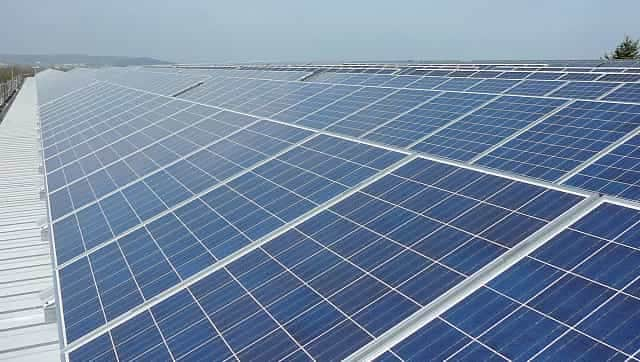 India
The programme will be implemented with the total central financial support of Rs 11,814 crore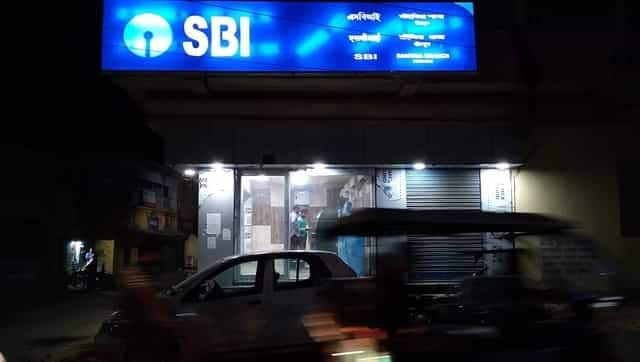 India
So far, the bank has not notified any new exam date yet. Earlier, the SBI clerk main exam was scheduled to be conducted on 31 July