RBI monetary policy today: With economy slowing down in Q2, MPC may be forced to stay on hold for now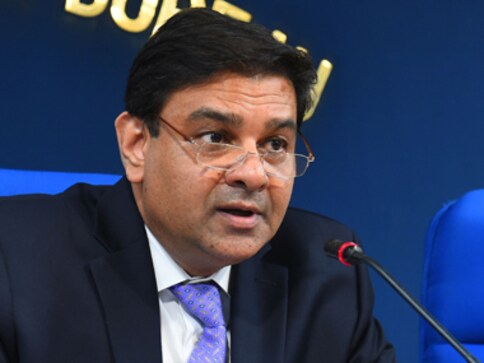 Cheap (easy) money is like mother's milk to a bull market. Just like a newborn infant multiplies in body weight in the first 6 months of its life surviving on mother's milk alone, stock markets boom on ample and low-cost money supply. So the monetary policy committee (MPC) meeting outcome is critical for the near-term direction for the markets. We take a rationalist's approach to arrive at the possible outcome of looking at the scenario from the Reserve Bank of India (RBI), stock market traders and the industry's point of view. And then conjecture about what can ultimately transpire.
RBI view
About half of the public sector banks (PSBs) are under Prompt Corrective Action (PCA) and are being nursed back to health in the RBI infirmary. With net interest margin (NIMs) of approximate 3.5 percent and non-performing Assets (NPAs) having touched up to 25 percent in select cases, a back-of-the-envelope calculation tells you that some of these banks will take over 5-7 years to report a profitable annual return and an asset base that they boasted of only a few years ago.
Yet an average Fixed Deposit (FD) investor deposits money for periods averaging from two to four years. If the bank is unlikely to be profitable nor very liquid, it must keep accepting fresh FDs. Yet depositors aren't very happy to deposit at these rates keeping inflation-adjusted returns in mind. From this perspective alone, the RBI will want higher rates. Bear in mind that oil is now showing signs of rising again; whether the upthrust will be sustainable or otherwise, time will tell.
Market clues
The stocks of PSBs have been steady though nervous at higher levels. Upthrusts are being met by selling pressure. Over the last few sessions, leading PSBs are witnessing an inability to surge past the recent highs logged after their quarterly results announcements. Which is the markets way of saying they don't expect a rate hike. If rates were expected to go up, banks mop up fresh FDs and enjoy bigger liquidity floats.
The benchmark 10-year bond showing yields are down at 7.56 percent from recent highs of 8.23 percent which happens to be a 7-month low. This indicates bond prices are rising (bond prices and yields are inversely correlated), and therefore bond markets are not expecting a rate hike.
The USD-INR too, has eased off the highs of 11 October 2018 of 74.68 (prompt-month futures on the NSE currency derivatives segment) to 70.68 on 4 December 2018 in futures. Had there been expectations of turbulence in foreign trade, the Rupee would have been weaker. To be fair, the RBI has intervened proactively in the forex markets to cool off the US dollar. No great fear of rate hikes here.
Industry view
The industry would love to have lower rates as one of the four factors of production is finance. The lower the financing cost, the more favourable it is for corporate profits. That lower rates will bring inflation and financial profligacy is something that chief financial officers (CFOs) would be willing to risk gladly.
Market clues
Stocks of commercial vehicle manufacturers, real estate developers and passenger vehicles makers are a rough and ready barometer of markets expectations on interest rates. After all, their sales are significantly dependent on interest rates. A majority of buyers need loans to buy these products, which is why their producers are interest rate sensitive.
Stock prices of realtors, commercial vehicles, passenger car makers are steady to marginally weak. Empirical evidence suggests that some weakness in these stocks is evident before the Monetary Policy Committee (MPC) meet as markets fasten seat belts and brace for a rate hike. Should there be no hikes, these stocks do witness a "relief rally". No significant fear of rate hikes here either.
Stock markets
Make no mistakes, financial markets just love lower interest rates. That lowers the bulls' C-o-C (cost of carry) on long positions and long positions alone push markets northwards. The fact that lower interest rates drive people away from fixed-income investments including bank FDs, denying banks the possibility to stay a float to lend towards fund-based income is something that a trader-speculator conveniently forgets. Lower rates crimp average household savings, drive people towards consumption and slows down capital formation.
Market clues
The way markets treat the stock prices of two-wheeler makers can be a proxy of their expectations of rate hikes, or absence thereof. Note how all the three majors in two-wheelers are more or less enjoying a steadily rising share price for a few days. If there was a serious possibility (or let us say market threat perception) of rate hikes, these stocks would have been weak.
Bikes, especially the executive/commuter segment (highest-selling segment) are catering to buyers who are extremely sensitive to equated monthly installment (EMI) levels that they are expected to fork out monthly. One doesn't see evidence of pessimism on the trading screens from this segment of a major rate hike expectation either.
Electoral politics or economics
What with crude oil price off the recent cliff, the MPC is not really pushed into a corner to raise rates. The USD-INR peg is off the recent boiling point levels too. The benchmark bond yields are comfortably below the 8 percent mark and stable, for now.
Choosing between electoral politics and economics, I suspect the MPC will choose politics over economics and keep the rates stable. Raising repo rates will be a white swan event, therefore a lower probability event. That possibly may result in the marginal slowing down of garnering fresh FDs for banks.
Let us not forget that interest from bank deposits have been made tax-free for senior citizens up to Rs 50,000 from FY 2018-19 (it was Rs 10,000 up to FY 2017-18); so the banks really have a good chance of attracting bigger amounts from senior citizens, provided interest rates are attractive. Why senior citizens? Because they are the savers, the younger ones are reaching their peak consumption cycles.
I look forward to the MPC announcement, not with an expectation of change in repo rates but for the forward guidance till the next MPC meeting. For now, the likely winner will be the stock markets.
(The writer heads Bhambwani Securities Pvt Ltd and is the author of 'A Traders Guide to Indian Commodity Markets')
Business
CII estimates India's GDP growth to be in the band of 7.4 - 8.2 per cent, depending upon the global oil prices
Business
Ashima Goyal also said that rate hikes should be aligned with the economic recovery
World
Developing countries are worried the Fed waited too long to begin its anti-inflationary campaign and will be forced to raise rates so aggressively it causes a hard landing that hurts the United States and developing countries alike