RBI monetary policy meet: Central bank follows the textbook prescription to buy time and react
Capacity utilisation measured by the RBI's OBICUS survey showed an increase from 73.8 percent in Q1 to 76.1 percent in Q2, higher than the long-term average of 74.9%.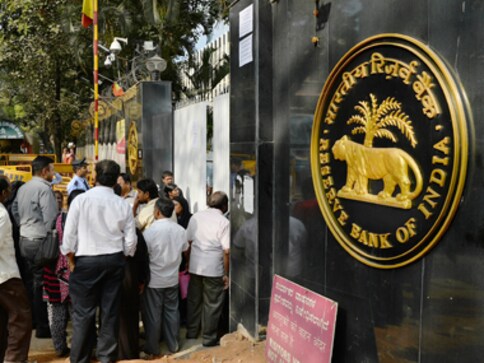 As widely expected by the market, the Reserve Bank of India (RBI) kept the policy rates steady and stayed away from any rate action in its monetary policy committee (MPC) meeting announcement on Wednesday.
The repo rate remained unchanged at 6.5 percent and the central bank reiterated its focus on its objective of achieving the medium-term target for consumer price index (CPI) inflation of 4 percent, while supporting growth.
In the current macro drop of inflation, undershooting the target band and sequential growth momentum directed lower, the MPC really didn't have any reason for rate action this month. With global rate pressure petering off and any urgency on the external side to put up either a rate defence or a currency defence receding as well, any rate action would have only upset the currently fragile macro-dynamics.
While there was almost consensus on keeping rates steady, markets were divided on its expectation of change in stance. Reduced pressure from crude prices and currency depreciation and overall lower inflationary trajectory made a convincing case of neutral, if not and accommodative stance to support growth.
Given the current backdrop of lower demand levels induced by tighter liquidity conditions in the economy, calls for a neutral monetary policy to support demand levels were getting louder in the asset markets. RBI has, however, painted a completely different macro landscape with its commentary with focus on improving domestic demand conditions and credit growth above the nominal GDP levels in the economy.
Capacity utilisation measured by the RBI's OBICUS survey showed an increase from 73.8 percent in Q1 to 76.1 percent in Q2, higher than the long-term average of 74.9% and indicating recovery in industrial activities. With the risks to inflation projections still on the upside, broad-based increase in inflation on non-food group and two-way volatility in international crude prices, the MPC thus kept its options open with continuing on its 'calibrated tightening' stance.
The RBI has also assured investors about liquidity conditions with its "ready-to-be-the-lender of last resort for non-banking financial companies if required, but don't see the need for such a measure given the sound health of the economy" speak. Over the last few months, financial systems have faced liquidity challenge and open market operations (OMOs) have been used regularly for infusion of funds.
With the credit growth faster than deposit growth, liquidity levels have remained generally tight despite continual OMOs forcing lenders to raise rates. The MPC statement has stepped up to soothe the investors sentiment with its announcement about increasing the frequency and amount of the OMO purchases till March and its intention to conduct additional long-term repo operations to meet transient liquidity demand. The RBI has also cut statutory liquidity ratio (SLR) by 25 basis points (bps) to 19.25% from 1 January, 2019, adding that it would be reduced by 25 bps every quarter until it reaches 18% level.
Forward rate guidance from the central bank is mixed for now and data dependency remains the main stay for any further rate action. Overall, there appears to be a muted likelihood of a rate hike in the February 2019 policy review as well unless fiscal discipline goes awry and election impact on inflation throws a surprise.
(The writer is economist, RBL Bank)
also read
Business
Significant deposits after RBI's withdrawal decision is expected to draw the income tax department's attention
Business
To check for counterfeiting, see if your Rs 2,000 notes have these features before depositing them in banks
India
The RBI last week announced the withdrawal of Rs 2,000 currency notes from circulation but gave the public time till September 30 to either deposit such notes in accounts or exchange them at banks.