RBI may have met its inflation target but the poor wouldn't join Rajan's party as yet
The Reserve Bank of India (RBI) has met its first target of retail inflation in the month January. As against the originally targeted 6 per cent, the consumer price index inflation (CPI) was registered at 5.7 per cent.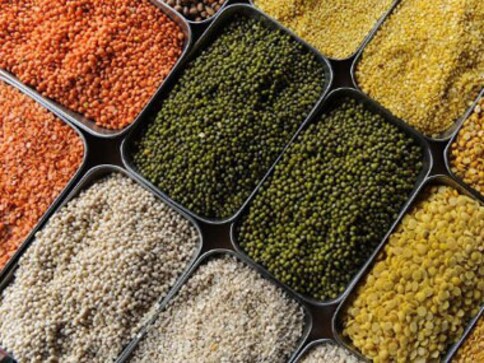 The Reserve Bank of India (RBI) has met its first target of retail inflation in the month January.
As against the originally targeted 6 percent, the consumer price index inflation (CPI) was 5.7 percent. But, RBI's next targets -- 5 percent by March 2017 and further down to 4 percent a year later -- will be even tougher to achieve given the significant upside risks emerging from uneven monsoons, rollout of Seventh Pay Commission and a likely pick-up in commodity and crude prices internationally. These factors aren't fully accounted in the projections.
Similarly, the government data on Monday showed that the wholesale price index (WPI)-based inflation in January too contracted for the 15th straight month to negative 0.9 percent as against negative 0.73 percent in December.
The central bank, under governor Rgahuram Rajan deserves credit for bringing down the CPI from near double-digit levels in late 2013 and in early 2014 to where it is currently. The RBI's strategy of focusing primarily on retail inflation (as against wholesale price inflation earlier) and shaping the policy strategy accordingly have worked well so far in terms of numbers. With the government too accountable, by way of a binding formal agreement, to target inflation, the RBI's job is much easier now.
But, as the central bank uncorks the bubbly on meeting its first target, the big question is this: Would the common man on the streets also join the central bank's party? Probably not; not when the food inflation is still high and, within that, prices of essential consumption items, such as pulses, are skyrocketing no matter what the headline inflation numbers suggest. Prices of food items are simply refusing to dance in tune with the overall inflation numbers.
Consider this: From the lows of November 2014 (when it touched 1.13 per cent), food inflation has been steadily picking up, touching 6.85 per cent in January, 2016.
The increase in food inflation in recent months, to be sure, is also on account of the lower base last year, but nevertheless, it has gone up. What is even more worrying is the trend on pulse prices. Prices here have shot up by 43.32 percent in the month of January alone. In the last four months, the monthly surge has been over 40 percent on average.
This should be taken note since for most Indian households, which cannot afford costlier food items such as meat and eggs, pulses are the main source of protein. The jump in prices is visible across all pulses such as Tur dal and Urad dal. According to the National Family Health Survey 2005-06, about 89 per cent of the Indian population consumes pulses at least once a week. This is likely to have risen further over years on account of rising per capita income growth.
As Firstpost noted in an earlier article, the sad part is that RBI is largely helpless in controlling the food price inflation and that of pulses in particular since this not a demand-side problem. Pulse prices have surged primarily on account of supply shortage since the production hasn't increased to cater to a growing population.
In a recent note, rating agency Crisil points out that pulses production in India has remained stagnant for nearly seven years since fiscal 2004, while demand accelerated. This resulted in per-capita availability of pulses to decline and prices to spiral in the later years.
The scenario worsened due to Indian farmers' over dependence on seasonal rains. Four states produce about 70 percent of India's pulses output – Madhya Pradesh, Maharashtra, Rajasthan and Uttar Pradesh.
Of these, except for Rajasthan, all others 4 out of the last 8 years have seen acute rainfall deficiency, causing pulses production to suffer, the Crisil report said. The country produced about 17.4 million tonnes of pulses in July-June crop year 2014-15, down from 19.25 million tonne produced in the previous crop year.
Checking the pulse problem is clearly the vernment's task. To be sure, it has taken some steps to ease the situation by importing pulses and checking hoarders.
There is no concern on rice and wheat since the government has enough buffer stocks in the warehouses of Food Corporation of India, but that is not so in the case of pulses.
According to reports, the government has set a target of 50,000 tonne pulse procurement target to create a buffer stock and has done 35,000 tonne so far.
But, none of this has reflected in the prices so far. Unless the prices come down, the fall in inflation is nothing more than a statistical phenomenon to the common man.
Data contributed by Kishor Kadam
Business
The RBI in its 25th Financial Stability Report also said banks as well as non-banking financial institutions have sufficient capital buffers to withstand shocks
India
The RBI had earlier set a deadline of 30 June for tokenisation of debit and credit cards. As part of this initiative, merchants and payment aggregators are required to delete all card details and replace them with tokens
Business
In May, the financial services company cut the economic growth forecast for G20 economies to 3.1 per cent for this year and 2.9 per cent for next year, compared to its March projections of 3.6 per cent and 3 per cent, respectively