RBI had no clue about PNB scam, would have stopped fraud had it known about it, says Raghuram Rajan
Raghuram Rajan who was speaking for the first time since the PNB scam was exposed said the fraud was something completely off the book.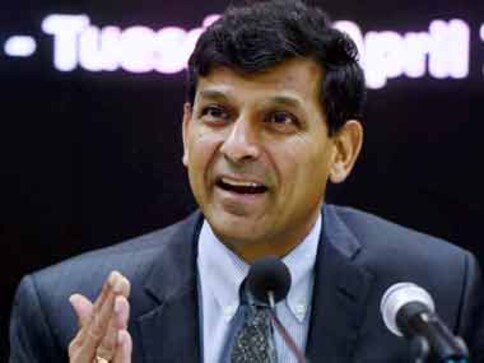 Former Reserve Bank of India (RBI) governor Raghuram Rajan has said that the central bank had no clue about the Rs 13,600 crore Punjab National Bank scam and that the RBI could have stopped it had it known about it. Rajan added the government needs to look into how the Rs 13,600 crore Punjab National Bank scam occurred and where the lapses happened.
In a detailed interview with CNBC-TV18, Rajan who was RBI governor from September 2013 to September 2016 said the central bank could have stopped what is being termed as the biggest fraud in India's banking history. According to the Punjab National Bank, the scam started as early as 2011 but came to the fore only after seven years in 2018.
Rajan who was speaking for the first time since the scam was exposed on 14 February said the fraud was something completely off the book. While responding to a query on reports claiming he had warned Rahul Gandhi and former finance minister P Chidambaram about Nirav Modi and the financial irregularities at PNB, Rajan said, "You leave India but India never leaves you. Social media has a habit of attributing complete rubbish to me."
While speaking on the reports that the Narendra Modi goverment was stepping up the heat on former finance minister P Chidambaram for relaxing gold import norms for private trading firms that resulted in a windfall of Rs 4,500 crore to 13 entities in just six months, Rajan said that the idea behind decision was to bring back free trading in gold.
The comments from the former RBI governor about the Rs 13,600 crore Punjab National Bank come on a day when the central bank issued a press statement banning the practice of issuing letters of understanding or letters of credit. The PNB scam which was allegedly masterminded by billionaire diamantaire Nirav Modi, his maternal uncle Mehul Choksi of Gitajali Gems centres around these LoUs and LoCs. The accused duo had hired PNB employees at Brady House branch in South Mumbai to get unauthorised and unmonitored LoUs to commit the fraud.
On Insolvency and Bankruptcy Code (IBC), Rajan told the news channel that he wants to see an early disposal or resolution of a few cases so that the companies involved get back on track in time as well as the banks get at least some amount of money back to their coffers. "NCLT (National Company Law Tribunal) must bring some of the ongoing resolutions to a conclusion and prove that it is a working proposition of last resort," CNBC-TV18 quoted him as saying.
World
The 40 branches of Signature Bank will become Flagstar Bank, starting Monday. Flagstar is one of New York Community Bank's subsidiaries
World
On Friday, Silicon Valley Bank collapsed and was closed by local regulators. Then on Sunday, Signature Bank too had to be closed
World
An indicator of credit risk among euro zone banks hit its highest since mid-July, while ratings agency Moody's cut its outlook on the U.S. banking system to negative from stable "to reflect the rapid deterioration in the operating environment".