RBI Governor Urjit Patel puts the ball back in the govt's court; asks for more powers to oversee PSBs
The RBI governor Urjit Patel, who appeared before the Parliamentary Standing Committee of Finance, faced tough questions from lawmakers on bad loans, bank frauds, cash crunch and other issues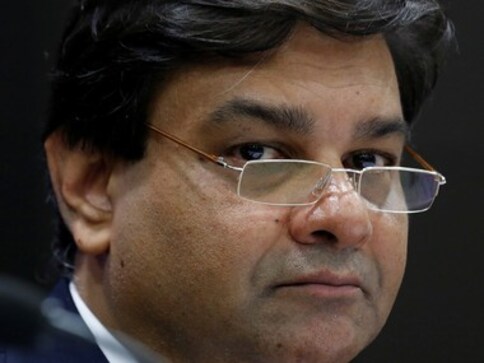 New Delhi: The Reserve Bank of India (RBI) needs more powers to oversee public sector banks (PSBs), Governor Urjit Patel told a parliamentary panel on Tuesday, amid mounting bad loans in state-run lenders.
The RBI Governor, who appeared before the Parliamentary Standing Committee of Finance, took some tough questions from lawmakers on bad loans, bank frauds, the recent cash crunch and other issues, according to sources.
Sources said the governor assured the members that steps were being taken to strengthen the system.
Regarding PSBs, he told the panel that the RBI has "inadequate" control over them. The governor asked for more powers to control government-owned banks, said sources present at the meeting.
There are 21 state-owned banks, including the State Bank of India (SBI).
Their combined losses crossed a whopping Rs 87,300 crore in the 2017-18 fiscal, topped by scam-tainted Punjab National Bank (PNB) that took a hit of nearly Rs 12,283 crore.
Of the 21 state-owned banks, only two banks, Indian Bank and Vijaya Bank, posted profits during fiscal 2017-18. Indian Bank posted the highest profit of Rs 1,258.99 crore and Vijaya Bank's profit was Rs 727.02 crore.
Gross non-performing assets (NPA) of the entire banking sector stood at Rs 8.31 lakh crore at the end of December 2017.
Sources further said the RBI Governor also answered queries regarding the $2 billion fraud allegedly committed by diamantaire Nirav Modi and his associates at the PNB.
According to sources, Patel said it was impossible to look after each and every branch of a bank in terms of an audit.
Some members of the committee, headed by senior Congress leader Veerappa Moily, sought to know about the reasons for the recent instances of ATMs running out of cash and why enough steps were not taken to tackle banking frauds.
Patel told the panel that steps were being taken to strengthen the banking system. "We are confident that we will be able to tide over the crisis," a source quoted the governor as saying with respect to the NPA situation.
On an optimistic note, Patel informed the committee that after the implementation of the Insolvency and Bankruptcy Code (IBC), the situation on the NPAs front has been improving.
Business
Bajaj Finance has altered rates more frequently this year (though not necessarily across the card) than they did in the past
Business
After the merger is complete, Axis Bank will have approximately 10.6 million active cards and 28.5 million active savings accounts
Business
Bharat Co-operative Bank has been fined Rs 50 lakh by the RBI for not complying with its directives. The Zoroastrian Co-operative Bank was fined Rs 1.25 crore as well