RBI governor Urjit Patel has been a victim of NDA sledging, which is simply not cricket
It must be remembered that unlike his predecessor Raghuram Rajan, Urjit Patel supported, not so reluctantly, the controversial 2016 decision to demonetise high-value currency notes.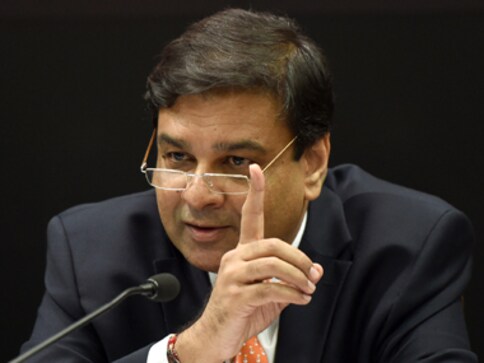 India won a rare cricket Test victory against formidable Australia on their own soil on the day the Reserve Bank of India (RBI) governor resigned citing personal reasons amid professional tensions. Economics is no ordinary sport, but in similarity and contrast, the two incidents have much to tell us.
A newspaper headline described the cricket match as a 'battle of nerves' and that description fits well for both the cricket ground in Adelaide and the imposing colonial-era RBI headquarters in Ballard Estate, not too far from the Wankhede Cricket Stadium. It turns out that unlike Virat Kohli, RBI governor Urjit Patel preferred to quit than fight it out, and for good reason.
Unlike in sport, where two teams are equals, in economic policy, the government and the central bank are like apples and oranges that need to work in harmony. From all indications, it is the NDA government under Prime Minister Narendra Modi and Finance Minister Arun Jaitley that must be held responsible for what in cricketing terminology may be called sledging by a pack of close-in fielders who are out to funk out a batsman. It is simply not cricket.
As it happens, the RBI is a technocratic institution while the government is a political animal. When the two were at loggerheads, the clash had an epic quality of both following their respective dharma that ought to give rise to healthy, creative tensions. But somewhere along the way, the NDA fell for the letter of the law than the spirit of the Constitution.
Patel and the government of India legitimately differed on many counts ranging from the constitution of the RBI board to public sector bank reforms. However, as former chief economic advisor Arvind Virmani told a TV channel, the RBI seems to have been steadfast on ideology while the government was inclined towards politics.
It is here that the Modi sarkar should have chosen the dharma of governance over its political bias for the exercise of its legal or administrative powers. No one argues over the fact that the buck stops with the elected government and that sovereign parliamentary powers are supreme. But a government ought to show more astuteness than the RBI precisely because its character should be multifarious and not technocratic.
The RBI and the government particularly clashed over the sharing of the central bank's reserves. Heavens would not have fallen if Patel had ceded ground on transferring a generous amount to the central government, given that he had sufficient amounts to defend a sound monetary system.
But it is more pertinent to note that with inflation well under control barring the last quarter when global oil prices shot up,  the government could have moved early and given up its obsession for fiscal discipline by a few decimal points to revive the banks earlier than planned. As the prime shareholder of public sector banks, it could have been more creative or pro-active.
Now for the board. The shifting of the interest rate regime to one managed by a monetary policy committee (MPC) instead of the central bank had already shrunk the traditional halo around an RBI governor's head. The increasing use of the RBI board, both in constitution and language, to tame the governor has made it worse. Well, might any governor -- and I mean any governor -- ask himself as he takes charge: Is this office really inspiring anymore?
As it is the governor's job is a largely thankless one in which prestige and posterity matter more than short-term cheers. Recent behaviour by RBI board members like S Gurumurthy seemed to clearly shift the tone and tenor of the board from moral suasion and petitioning to a rude exercise of power. Here is where the picture resembles a cricket field where a decent batsman is subject to restless sledging. Here, we must remember that the RBI governor is less like a batsman and more like an umpire, coach and scorer all rolled into one. Basic rules of cricket tell us that you can taunt a player but respect someone whose job is not to compete with a player but to guide the game in its best possible sense.
Circumstantial evidence is substantially against the government. From the Central Board of Film Certification in Mumbai to the Film and Television Institute of India in Pune to the Jawaharlal Nehru University and the Central Bureau of Investigation in New Delhi, the NDA government has been obsessed with its own power-drunk idea of politics to the point where it assumes a presidential autocracy to exist where everybody else sees parliamentary institutions.
It must be remembered that unlike his predecessor Raghuram Rajan, Patel supported, not so reluctantly, the controversial 2016 decision to demonetise high-value currency notes. There are reasons to believe he wanted to be a copybook governor than be anybody's favourite. Yet the NDA government pushed him beyond the edge, particularly in whispered threats of invoking Section 7 of the RBI Act.
What would a seasoned economist do when his concepts are questioned, his powers curtailed and his credibility undermined by his support for a political act described by the government's own now-departed chief economic advisor Arvind Subramanian as  'Draconian'? He would look for an honourable, well-timed exit. This is exactly what Urjit Patel seems to have done. In hindsight, his passive aggression in not answering questions on disagreements with the government seems to have signalled the chronicle of a resignation foretold.
We may yet await kiss-and-tell books or nod-and-wink TV interviews from Patel so he could explain the not-so-personal views behind his officially personal exit. RBI governors and CEAs tend to be softspoken, but only until they demit office, it seems.
(The writer is a senior journalist and commentator. He tweets as @madversity)
World
Kishida, who is on a two-day trip to India, said he hopes to promote a vision of a free and open Indo-Pacific, a Tokyo-led initiative for greater security and economic cooperation that is geared toward curbing Beijing's growing assertiveness.
World
The Defence Acquisition Council (DAC), the top government body for capital acquisition approvals for the Indian military, approved the orders worth 705 billion rupees ($8.52 billion) for all its services
First Cricket News
Despite having some of the best squads, Royal Challengers Bangalore have failed to lift the IPL title so far.