RBI governor Shaktikanta Das takes charge: Seen as a safe bet by govt, new chief of Mint Street starts on a weak wicket
Das is a post-graduate in history and he cleared one exam many years back. Typically, the RBI governor tends to have a Ph.D. in economics.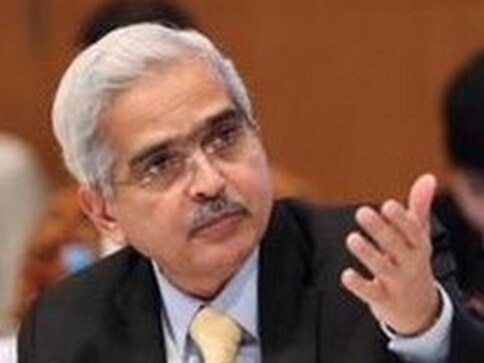 Urjit Patel quit as the governor of the Reserve Bank of India (RBI) on Monday, due to personal reasons. On Tuesday, the government appointed Shaktikanta Das, retired IAS officer and a former economic affairs secretary and revenue secretary, as the new RBI governor. The swiftness of the government tells us that no one else would have accepted the job at such a short notice.
Nevertheless, the appointment of Das raises more than a few issues. Let's look at them:
1) After dealing with two RBI governors who had a mind of their own, the government has opted for what it thinks is a safe bet in Shaktikanta Das. This basically means that Das starts on a weak wicket in the eyes of his colleagues and the financial markets. And given this, his actions will be closely watched in the days to come. Will he choose to bat for the government? Or will he choose to do the right thing? That's the question, everyone is asking.
2) Das is a post-graduate in history and he cleared one exam many years back. Typically, the RBI governor tends to have a Ph.D. in economics. The previous five RBI governors had a PhD in some branch of economics.
World over, people who run central banks have some training in economics. And there is a reason for it. Many people have come to Das' defence by saying that he has extensive experience in government, which he does. And there is no denying that. But the question is, is that enough? If it was, why did the last five governors have a background in economics, even though three of them were former bureaucrats?
A lot of what IAS officers do when in government is tactical. There is a precedent in almost everything they do. An RBI governor, on the other hand, needs to deal with a lot of ambiguity. One form of ambiguity is that in economics there is always the other hand. International economics can bring its fair share of ambiguity. The other form of ambiguity can be in the form of bad data in India.
As YV Reddy, the former RBI governor, puts it: "Everywhere around the world, the future is uncertain; in India, even the past is uncertain." In this scenario, a good training in economics helps. To offer an analogy, if one has a dental problem, one doesn't go running to a physician.
3) One reason why India hasn't progressed as much as it was expected to, is because of its bureaucracy and the IAS officers who are generalists. Take the case of Das. Before he came into the finance ministry, he was the fertilizer secretary. What is the link?
India has had too many generalists screwing up over the years. What we need are specialists who understand India's complex problems and then act accordingly in their area of expertise. But I guess, even 70 years after Independence we don't seem to get that. And we are happy to hand over the country to individuals who cleared one exam, many years back. This is clearly one of the biggest holdovers from the days of the British Raj when the British needed administrators to run the districts. Decades later, what we now need are specialists. And by appointing someone who has a postgraduate degree in history as the RBI governor, we are clearly not helping the cause.
4) Another logic that is often given, and not just in India, is that there is no reason we need to give so much importance to unelected technocrats like central bank governors and chairmen. Appointing technocrats is the prerogative of elected politicians in the government and they can appoint who they feel are right for the job. This is a rather weak argument.
Every democracy rests on unelected officials working towards furthering the cause of democracy, from judges to bureaucrats to the police. The right people with the right training and background, need to be running these institutions, even though they are unelected. And the politicians need to do a good job of choosing them. This is a responsibility that comes with their election.
Some tension between the finance ministry and the RBI is healthy for the democracy. A central bank ready to jump into bed with the finance ministry, given half an opportunity, is primarily a recipe for disaster. India doesn't want to get into that.
5) As the Economics Affairs secretary, Das was at the forefront of implementing the hare-brained demonetisation scheme. Some of the stuff that he said back then or even after that and even after retiring, hasn't aged well since then. Also, a lot of the stuff he said he seemed to be making up on the fly, as evidence of demonetisation flopping started to come in. At some level, it is clear that Das being made RBI governor is a reward for his loyalty on demonetisation, during and after it. Demonetisation clearly showed that he was willing to bat for the government at all costs. And that is something that clearly goes against him and makes him a poor choice for the RBI governor.
While that may be the case, it is important that Das now considers himself to be the governor of the RBI and not an agent of the government at the RBI. In the past, many average bureaucrats have risen to the top and done the right things, and that should give us some hope.
6) The post of the RBI governor is bigger than the individual occupying it. Also, an individual occupying the post of the RBI governor knows that whatever he does, will build (or not build) the legacy that he leaves behind. And that becomes an important driving force in what he does. It drives RBI governors to do the things that are right for the country and not what the government wants it to do.
In fact, Meera Sanyal sort of makes this point in the context of the former RBI governor D Subbarao, in her book The Big Reverse—How Demonetisation Knocked India Out: "In September 2013, I went to bid Governor Subbarao farewell… When he had been appointed, given his background in the Ministry of Finance [he was the finance secretary], many had thought that he would find it difficult to take an independent stand against the ministry. I shared this with him. He laughed merrily, and said, 'Meera, maybe that's what many people initially thought. But the RBI is not about one man. Many excellent colleagues have supported my decisions. The RBI is an upright, independent and magnificent institution – we make our decision in the best interests of the country.'"
The ball is now in Das' court. Let's see what he chooses to do with it.
(The writer is the author of the Easy Money trilogy).
Find latest and upcoming tech gadgets online on Tech2 Gadgets. Get technology news, gadgets reviews & ratings. Popular gadgets including laptop, tablet and mobile specifications, features, prices, comparison.
World
Barack Obama's new memoir, 'A Promised Land', goes on sale on Tuesday, 17 November
Entertainment
In pretending to care for the world, Kumar has chosen to play to the gallery of sainthood, rather than to his strength. Even his purported risks, like playing a transgender character in Laxmii – are employed towards manufacturing consent for his 'do-good' image.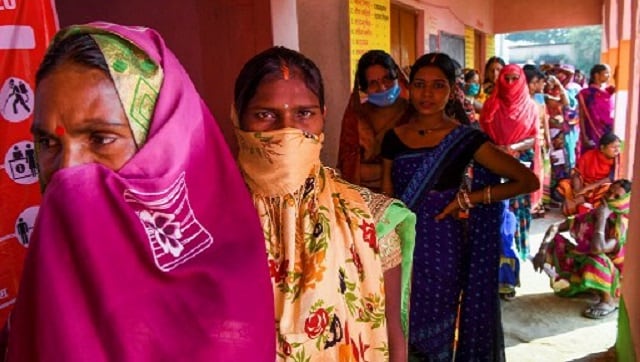 India
A section of India's Leftist intelligentsia has been angry, dismayed and restless since the NDA assumed power in 2014, and then returned with a larger majority in 2019