RBI Governor Shaktikanta Das says slowing credit offtake one of major challenges for banks
Reserve Bank Governor Shaktikanta Das on Monday said slowing credit growth is one of the major challenges that banks are facing currently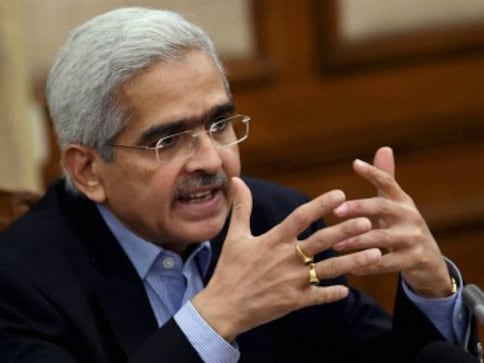 Loan growth in the system is hovering around 7 percent

RBI Governor Shaktikanta Das asked banks to be prudent in lending and highlighted that the quality of appraisal is important

Credit flow to realty sector needs to improve, he added
Mumbai: Reserve Bank Governor Shaktikanta Das on Monday said slowing credit growth is one of the major challenges that banks are facing currently.
Loan growth in the system is hovering around 7 percent.
"Slowing credit offtake is one of the challenges that banks are facing," Das said at the Mint annual banking conclave here.
He also asked banks to be prudent in lending and highlighted that the quality of appraisal is important.
He said that the RBI proposes to take thematic studies across financial institutions.
"Top 50 NBFCs are monitored very closely," he pointed out.
Speaking about NBFCs, he said that credit flow to small NBFCs have improved over the last one year. "Flow of credit has stabilised and is showing steady improvement," Das said.
Credit flow to realty sector needs to improve, he added.
He mentioned that the issue of governance in public and private sector banks is of utmost importance and the management of banks have a critical role to play in improving the governance.
He noted that the regulations are in compliance with Basel III guidelines.
Business
Inflation has remained above the RBI's comfort zone of 6 per cent for four months in a row mainly due to the Russia-Ukraine war which has impacted the prices of commodities across the globe
World
They discussed various reforms being undertaken to enable ease of doing business in India. Specific proposals were shared with Softbank where it could enhance its investments in India
India
Buddha Purnima marks the birth anniversary of Lord Buddha and is celebrated by his devotees around the globe. Buddha Purnima is marked on Vaisakh Purnima according to the Hindu lunar calendar, Vikram Samvat. It is to be noted that the date differs every year