RBI focus on affordable housing to boost sentiment, say experts, though rate cut 'disappointing'
RBI's rate cut, coupled with the other structural reforms, will further enhance activity levels in the sector
Mumbai: Welcoming the Reserve Bank's move to cut the policy rates by 0.25 per cent to a 6.5-year low and its call to boost affordable housing, realty experts said the move will provide the much-needed impetus to the sector as it is expected to bring down borrowing cost for home-buyers.
Surendra Hiranandani, chairman of House of Hiranandani, sounded a bit disappointed and said the industry was expecting a 50 bps cut given good monsoons, favourable global environment and new reforms called for the perfect platform for an aggressive rate cut.
On the Reserve Bank asking the states to ensure speedier clearance to affordable housing projects, which have been a long standing demand of the industry, Hiranandani said, "We must remember that deregulation will be the key to the success of various government initiatives. A major impediment to real estate development remains the approval process. We are ranked at 185 out of 187 countries by the World Bank in ease of obtaining construction.
"It effectively means that we are in the same club as war-torn countries, where institutions have collapsed and offices which accord approval have been bombed to rubble. The government must look at addressing the shortcomings plaguing the real estate sector at the earliest if it wants to realise the dream of 'housing for all by 2022," Hiranandani said.
Welcoming the RBI move, Tata Housing managing director Brotin Banerjee said, "We anticipate the rate cut, coupled with commensurate benefits for borrowers, will impact home loan rates positively and enhance the consumer sentiment. With the market view calling for measures that encourage investment to boost growth numbers, and with the installation of a regulatory regime, we expect this move to keep the stimulus on for potential home buyers to invest, and to benefit current borrowers, he added.
Knight Frank India chairman Shishir Baijal said the industry was looking forward to a much more aggressive rate cut. "Considering the new reforms in force, a good monsoon, benign inflation numbers, favourable global environment and the overall uptick in industry sentiment a healthier lending rate could have provided the much needed thrust to fuel growth," he said.
Welcoming the move, realty consultant CBRE India and Southeast Asia chairman Anshuman Magazine said, "In the long run, the rate cut will provide further impetus to the segment and help in rejuvenating housing sales. Coupled with the other structural reforms, this will further enhance activity levels in the sector."
Maintaining the rate cut was long overdue since last October, Omkar Realtors chief financial officer Manoj Paliwal said, "This will pump in much-needed confidence in the realty sector due to softening of interest rates, which have been stable for quite some time now."
Vinod Rohira, managing director K Raheja Corp, said the repo rate cut would give a much-needed impetus to the sector. "With the recent change in reforms and policies, this rate cut comes as a blessing to improve sentiment. We are optimistic that banks will also pass on the benefit to consumers, who in turn will help propel the growth of the industry.
Mid-market-focused developer Citrus Ventures managing director Shashidhar Pai, too, sounded disappointed with the 25 bps cut, saying "this is like a temporary plaster for a bad wound as the sector is already going through a major shake up due to weak demand, tough regulatory changes and ever-increasing costs of inputs like steel, cement, tiles, a significant reduction in interest rate can have as a booster effect".
Ashwin Sheth, chairman of Sheth Corp, welcomed the rate cut saying "although RBI has maintained its neutral stance, the indication towards easing of policy rates and the upcoming festive season will renew further interest in the real estate sector".
"The repo rate cut will have a positive impact on the overall economy and the realty sector in particular since it leads to lower borrowing costs for home buyers," Propequity founder Samir Jasuja said.
"Lower interest rates help make faster buying decisions as it becomes affordable to majority of consumers looking to buy a property," SMC IM+ Realty Fund chief executive Abhimanyu Londhe said.
Business
CREDAI's national chairman Jaxay Shah said the fund created for completing the stalled real estate projects will have limited impact.
Business
The outstanding credit by NBFCs/HFCs to real estate developers increased by more than 3.5 times to about Rs 2,33,000 crore till 2017-18 from Rs 64,000 crore in 2011-12, Nair said.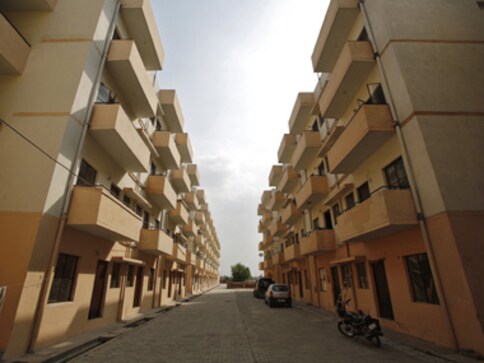 Business
India's home loan market grew from Rs 4.6 lakh crore to Rs 9.7 lakh crore, exhibiting a CAGR of 16% during the period under review, the consultant said based on analysis of RBI home loan data.