RBI data on demonetisation: NDA's disruptive economic move has some hits, but main targets are missed
It does appear that demonetisation has brought back all the cash to the system meaning thereby that cash is still very important.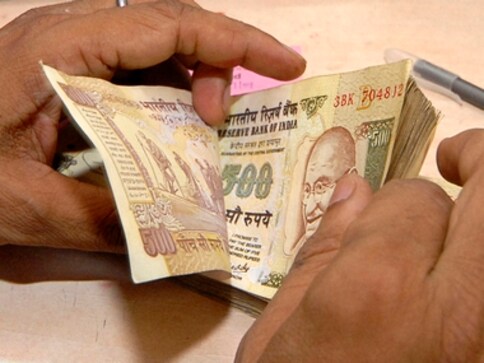 A bit of information that was eagerly awaited was on the quantum of money that was demonetised which came back into the system though the banking channels. The non-availability of such data had led to considerable speculation on the end result. Given the physical numbers involved, it was natural that it would take over 15 months to count the notes.
The Reserve Bank of India's (RBI) Annual Report does reveal that almost all the notes that were held in high denominations were exchanged for new notes or deposited in the banking system. Therefore, the premise that black money resided in currency may not have been right, which was widely believed by critics at that point of time. There is a qualification here. The Income Tax Department had sent out notices to people who made high quantum of deposits and were told to justify the source of these funds.
The information that is still to be revealed is as to how much money has been realised on account of penalties and confiscation of such unaccountable funds. However logically, if one were sure that they could not justify their cash deposits to the tax man, there would be an incentive to burn the currency as the fine/penalty was for almost the whole amount. It must be remembered that the amnesty scheme announced prior to demonetisation had not garnered a significant amount of funds. This part of the puzzle remains unanswered and needs to be filled in.
Demonetisation was an attempt to address three malaises which were assumed to be supported by currency -- black money, terror finance and counterfeit money.
It was felt in the prevailing wisdom that all three could be curbed by just removing all such notes from the system. Let us see how this worked out.
As for terror, there appeared to definitely be an abatement which kind of vindicated the move. But it is still not very clear as to how much money would have been involved and whether it made sense to abolish such notes just to address one pocket of terror.
On counterfeit currency, RBI data shows that the identified number of physical notes was higher in FY17 and came down in FY18. Therefore, there could have been gains here by demonetisation. However, in terms of value, it is low (256,324 pieces of Rs 1,000 notes which is Rs 25.6 crore and 3,17,567 pieces of Rs 500 notes of Rs 15.8 crore. This amount is too small in the overall stock of around Rs 17 lakh crore to justify such a mammoth operation. Besides, in 2017-18 even the new notes have been counterfeited which will always be a challenge in any system.
On black money, as stated earlier, if all the notes were deposited in the system, then there was not anything significant to hide and the IT department's collections would be the clinching factor here.
Putting all these arguments together a question that can be asked is whether or not the exercise was worth the trouble. A conclusion which can be drawn, which has been reiterated through detailed studies by several economists and experts in black money, is that demonetisation has not quite been able to address this issue convincingly.
However. when seen with the subsequent focus on digitisation and GST, there has been considerable cleansing of the system which is a major gain for the country. But looked at in isolation, it was an experiment that sounded logical but may not have delivered.
A secondary explanation which was put forward as an argument for demonetisation during the course of the drive was to digitise the economy. The fact that all the money has come back to normal means that people still like to hold on to cash. If the quantity held was lower, it was more because the supplies were not keeping pace.
Even today there are sporadic instances of certain towns not having adequate currency, which gives an indication that the process of remonetisation is not yet complete. This being the case, how can one reconcile this development with the spread of digital payments as shown by the RBI data where e-wallets and their like have become very popular.
The data below is on the ratio of currency stock to gross domestic product (GDP) which indicates whether our economy requires less cash to function given that digital transactions has increased in the last 18 months or so.
When one looks at the data on currency with the public and the GDP in nominal terms, the ratio was 12.1 percent in FY16, which came down to 8.8 percent in FY17. This ratio increased to 10.9 percent in FY18. The ratio essentially tells as to what stock of currency is required to sustain the GDP. The lower ratio in FY17 can be attributed directly to the absence of currency, while the improvement in FY18 can be due to remonetisation.
The fact that the ratio is lower than that in FY16 can be an argument to support the view that the system requires relatively less currency to support growth, with digital payments substituting to an extent. One may however have to wait for probably one more data points in FY19 to be more convinced of this argument, as there could still be some spillover of the remonetisation process in FY19.
It does appear that demonetisation has brought back all the cash to the system meaning thereby that cash is still very important. However, as the ratio of cash to GDP is still lower, until proved otherwise, it can be said that digitisation has substituted cash to an extent. On black money, it is still not clear if demonetisation was the right step, but when combined with the GST, RERA and digitisation measures, has worked towards creating a cleaner economic system which could in the long run reduce the incidence of bribe-taking as the audit trail process has gotten strengthened.
India
Thirst for a public justice over ill-gotten wealth could be a very strong election plank. It will win over the poor and the middle classes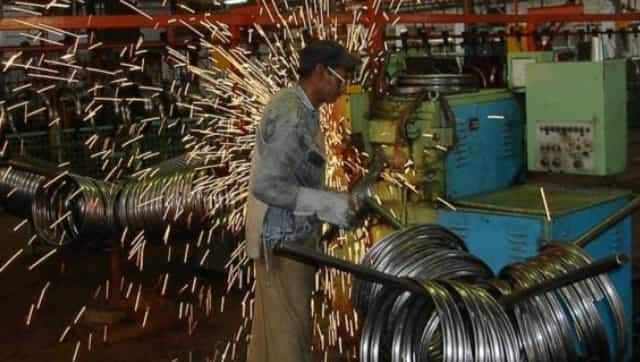 India
In 2021-22, the Indian economy grew at 8.7% up from 6.6% the year before and we are looking at upwards of 7% this year too. This is the highest in the world amongst major economies, with China coming in next at 5.5% growth
Business
Sovereign Gold Bonds are issued by the Reserve Bank of India multiple times a year, on behalf of the Indian government, as substitutes for holding physical gold