RBI concern is valid: State-run cos will have to borrow heavily to meet FM's capex target
The govenrment is dependent on public sector companies to revive economy but their borrowing is likely to increase debt in the economy
By Rajesh Pandathil & Kishor Kadam
The Reserve Bank of India has raised concern about the likely higher borrowing by public sector units to meet their capital expenditure requirements.
Finance minister Arun Jaitley has in his first full-year budget announced a Rs 317,889 crore capex for public sector companies, which is about Rs 80,844 crore higher than the revised estimate for 2014-15. The higher capex is part of the government's public investment push that is aimed at reviving the sagging economy.
An analysis of 42 listed public sector companies shows that the RBI's concern is not misplaced.
As per the analysis the aggregate cash balances of the companies stand at Rs 172,476 crore as of as of September 2014, with top 10 accounting for Rs 147,283 crore or 85 percent of this.
Moreover, net cash to total assets ratio of these 42 companies has been steadily falling over the last five years. In 2009-10, the ratio on an average stood at 47.2 percent which sharply fell to 29.5 percent in March 2014. As of September 2014, the ratio has further declined to 25.2 percent. The deterioration in this parameter is because of the government milking these companies by way of heavy dividends.
Another interesting point to be made about cash balance is its concentration with mining behemoth Coal India. Of the total, 34 percent is with this company, which has almost consistently missed its production targets. Its output during April-February 2014 stood at 436.96 million tonnes, 2.9 percent lower than the target. The target for the first 11 months stands at 450.14 million tonne.
Another interesting point to note is that when top 20 companies with high cash balances are taken, 5 are power generation and distribution companies and 4 mining. Both the sectors are problem-ridden.
As far as mining is concerned, the government has taken a few steps like the bill to reform the coal sector, but that is just the ground work. The bigger reform that will truly liberalise the sector is still eluding. Moreover, there are bigger environment concerns that are likely to prove as an impediment to increase mining.
The power sector, meanwhile, a bigger problem to be solved - land. One of the key reason for the United Progressive Alliance's ultra-mega power projects (4,000 mw) not taking off as expected is the hurdles the companies faced in land acquisition. Fuel shortage, accentuated by the mining ban, only aggravated the problem.
If the Budget proposal to set up four more ultra mega power projects has to materialise, the government will have to first get the Land Acquisition Bill amendments passed in Parliament. However, here too there is a bigger worry of opposition from farmers which is gaining momentum.
Now, even if the government manages to resolve these problems, where will the companies get cash from? Of course, the government can prod the public sector banks to lend. But then most of them are neck deep in bad debt, mostly from the same sectors. What makes matters worse is the government's hesitance to infuse capital into these banks.
"The government will have dole out incentives for the companies to invest. They have no resources," said Dhananjay Sinha of brokerage firm Emkay.
He is of he opinion that these companies probably will have to resort to aggressive external borrowings, if domestic banks continue to be reluctant to lend.
Clearly, the Rs 317,889 crore capex target for public sector companies is putting the government in a spot. While it is completely dependent on public sector companies to revive economy, their borrowing is likely to increase the overall debt in the economy.
Find latest and upcoming tech gadgets online on Tech2 Gadgets. Get technology news, gadgets reviews & ratings. Popular gadgets including laptop, tablet and mobile specifications, features, prices, comparison.
India
TN Manoharan, former non-executive chairman of Canara Bank, has been appointed as the administrator of the bank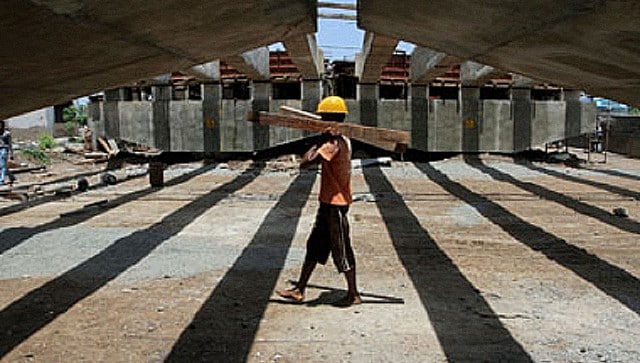 Business
Researchers have used the 'nowcasting' method to arrive at the estimates ahead of the official release of data and their views in an article in RBI's monthly bulletin released on Wednesday do not constitute the central bank's views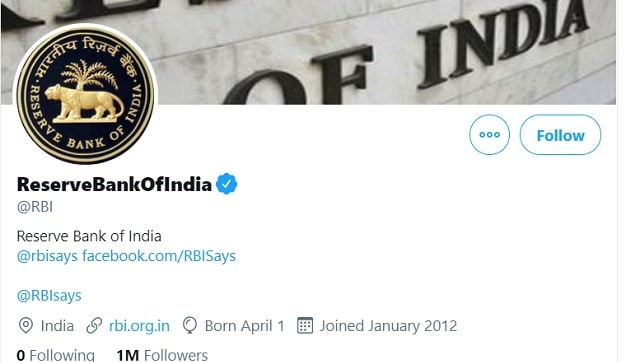 India
What makes the achievement all the more impressive it that the 85-year-old Reserve Bank was a latecomer to the world of Twitter, creating its account only in January 2012