Rate cut next week? Some believe Rajan will surprise again though macros don't favour
There aren't any convincing data between last policy and now that makes a case for a rate cut. But there is surely a consensus building up
Predicting Raghuram Rajan's calls on monetary policy rate action is a high-risk task for most economists, given the Reserve Bank of India governor's penchant for springing surprises that often defies market logic.
This time, however, as the RBI readies for its bi-monthly monetary policy meeting on 7 April, there is a consensus building up among a section of the economists regarding likelihood of a rate cut.
In the past, the RBI has made it clear that its further rate actions will be data driven and taking into account the fiscal initiatives from the government to improve key sectors such as power, land and infrastructure.
In fact, there are certain risk factors that should act against a rate cut this time:
One, the retail price inflation, the key price indicator that the RBI has accepted for policy direction, has inched up a bit, driven by higher food prices, to 5.7 percent in February from 5.19 percent in the previous month. There are no key data awaited before the announcement of the next policy on 7 April.
Two, the worries of an increase in food prices have, in fact, increased since then due to the unseasonal rains, which has claimed adverse impact on crop output across parts of the country.
The core part of the retail inflation, or non-food non-oil manufacturing inflation, has somewhat remained unchanged at 4.12 percent. Most expect core inflation to remain sticky for the remaining part of the year.
Three, internationally, the crude has shown signs of upward pressure on account of the unfolding geopolitical tensions in Yemen. A spike in crude could well disturb the comfort of the central bank with respect to transmission of higher fuel prices to domestic inflation.
Four, there is a general sense that the US Federal Reserve is in no hurry to go for the long-expected rate hike. Still, the removal of the word "patience" from the last statement has given room for international economists to believe that the Fed has set the stage ready for the action whenever it feels ready.
No one is sure about the timing of the rate increase. If indeed the Fed opts for a mid-2015 hike, this can trigger capital flight from emerging markets. Hence, the RBI actually needs to keep the rate high.
But, despite these factors a section of the economists have begun betting for a rate cut on 7 April, after two rounds of cuts by an aggregate 50 basis points so far this year. One basis point is one hundredth of a percentage point.
Rajeev Malik, economist at CLSA, Singapore, has listed seven reasons on why he believes Rajan will go for a rate cut next week.
These include a lower trajectory of retail inflation, a sluggish economy and a likely decline in household inflation expectations, among others.
"It is unlikely that Governor Rajan will refrain from cutting rates on April 7, despite sounding more constructive on inflation, lowering the official inflation forecast and highlighting weak growth dynamics," Malik says.
D K Joshi, chief economist at rating agency, Crisil, the Indian subsidiary of Standard and Poor's, too believe there is a case for a rate cut to support a slowing economy.
"We expect the RBI to cut rates since the growth has slowed down quite a bit," Joshi said. "This is also important to ensure effective monetary policy transmission in the banking system," Joshi said. Despite two rounds of rate cuts, not many banks have reduced their lending rates.
But, there are a few other voices, which argue that time may not be ripe yet for another rate cut. Kotak Institutional Equities, in a report, said another cut in April isn't expected after two rounds of rate cuts so far this year.
"The next cut will be on incremental data, mostly on inflation. We maintain our call for a June rate cut but given RBI's penchant for delivering surprises, another off-policy-date decision cannot be fully ruled out," said the Kotak report.
In short, there aren't any convincing data between last policy and now that makes a case for a rate cut. But there is surely a consensus building up among economists for a surprise rate action in the backdrop of struggling growth.
And, Rajan is known for his surprise moves.
Find latest and upcoming tech gadgets online on Tech2 Gadgets. Get technology news, gadgets reviews & ratings. Popular gadgets including laptop, tablet and mobile specifications, features, prices, comparison.
Business
Jagdishan, a chartered accountant by profession, is a science graduate and has a Master's degree in Economics of Money, Banking and Finance. He has over 29 years of experience in the banking industry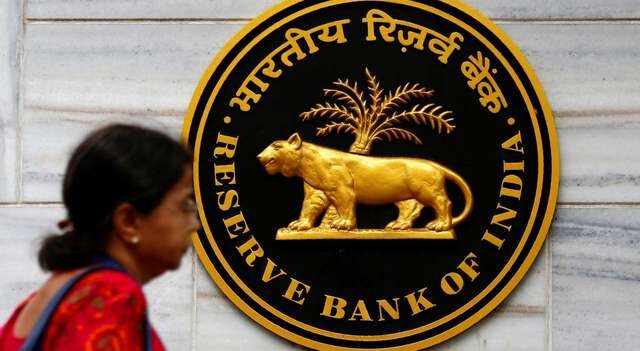 India
RBI had last revised its policy rate on May 22, in an off-policy cycle to perk up demand by cutting interest rate to historic low.