Ratan Tata not keen on Cyrus Mistry from the beginning? Seeds of Tata-Pallonji discord sown years back
There is much that is not right with the Tata group; not all has been due to Cyrus Mistry's 4-year stint and not all of this will be corrected in a short time span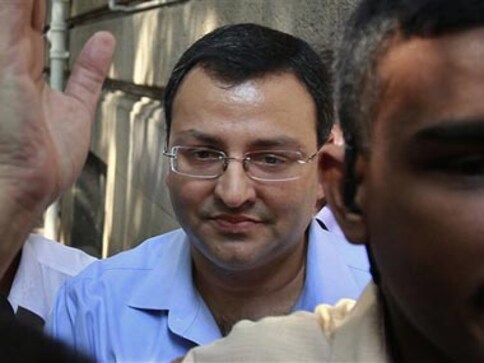 New Delhi - The morning after initiating a boardroom coup and returning to Tata Sons as Chairman, Ratan Tata is chairing a meeting with CEOs of all group companies at Bombay House on Tuesday. At this meeting, three prominent people are conspicuous by their absence. Sources close to the Tatas told Firstpost N S Rajan, Nirmalya Kumar and Madhu Kannan, members of the erstwhile Group Executive Council (GEC), have not been invited.
Remember, these three gentlemen were the nominees of ousted chairman Cyrus Mistry on GEC and seen to be close to him – the remaining two GEC members, Mukund Rajan and Harish Bhat – are participants in Tuesday's meeting with Tata. Now that the GEC has been disbanded and Mistry ousted unceremoniously, these two Tata loyalists are expected to be given new roles in the group.
The finesse with which the entire boardroom drama was engineered on Monday has caught the attention of everyone at home and abroad. According to sources, Ratan Tata met each member of the Tata Sons' board individually prior to Monday's momentous board meeting. Though there had been murmurs about Tata being unhappy with Mistry's style of functioning, no one really anticipated such a devastating strike by Tata, known to be a courteous man and one who upholds the principle of fairness. Why was Cyrus Mistry not given the mandatory 15-day notice period before resigning, and sacked instead, is still a matter of debate in India Inc this morning.
From what we have been able to piece together from Tata group veterans, a clash of ideologies seems to be the primary reason for deep unhappiness within the Tata group over Mistry's style of functioning. It seems the GEC which Mistry formed after taking over the reins from Ratan Tata in 2012, had been under constant fire from Ratan Tata himself over the last few months.
Some of the most critical decisions for the group like the NTT DoCoMo fiasco or the acquisition of Welspun's solar farms by Tata Power were seen as poor choices by Mistry and his men.
"To put it simply, the GEC was witnessing a severe clash between the working styles of the old and the new generation. Many recent decisions taken were questionable," said a group veteran.
But recent business decisions apart, it seems the two sides – the Tata family and the Shapoorji Pallonji family – had little trust between them. The Shapoorji Pallonji family holds about 18 percent stake in Tata Sons and scion Cyrus was chosen as the first non-Tata chairman of the group in 2012. A Tata Group veteran went so far as to allege that Mistry's appointment itself was a cleverly orchestrated event and that even then, Tata was more in favour of appointing half brother Noel Tata as Chairman. There is no way of checking out these assertions though.
"The choice even then was between appointing two members of the Shapoorji Pallonji family – Cyrus was the son, Noel the son-in-law. Not much of a choice really," said this Tata group veteran. It is another matter that the selection of chairman took months, was done by a selection committee where Mistry and Ratan Tata were both members.
Anyway, this mistrust between the two most significant shareholders of Tata Sons, sources say, dates back to the 1920s when FE Dinshaw lent about Rs 2 crore to bail out Tata Steel and Tata Hydro. By 1930s, Dinshaw's debt got converted to equity of 12.5 percent in Tata Sons, according to this graphic published in the Business Standard newspaper.
"This conversion of loan into equity is what nailed the coffin. No one expected the debt to be actually converted into equity since it was given in good faith. Shapoorji Pallonji later bought Dinshaw's 12.5 percent stake from his heirs".
And the share steadily climbed to about 18 percent now. The BS story says "the weight and might of the 18 per cent stake in Tata Sons inherited by Cyrus Mistry's father Pallonji Shapoorji played a key role in him trumping international competition to take up the corner office in Bombay House. This stake will come into play again if things turn less friendly between the Mistrys and their fellow shareholders".
Sir Dorabji Tata Trust and Sir Ratan Tata Trust, which between them own 66 percent in Tata Sons, are headed by Ratan Tata.
A Tata group veteran pointed out that a lot of what was being pinned to Cyrus Mistry as his failures was actually legacy. "Look at the Corus buyout and the fracas with NTT DoCoMo or even the underwhelming performance of Tata Teleservices. All these were inherited by Mistry, not his creation. So it would be wrong to pin the blame entirely on him for all that was going wrong with the Tata group," he said.
This widely quoted article in The Economist, which seems prescient now, aptly counted out Mistry's challenges and also wondered when he will get off the "lumbering pachyderm".
But it also comments on the "expansionist" strategy of Ratan Tata, which increased the group's revenues from around $6 billion to $100 billion over two decades but also dented returns in some parts of its business. And notes that just one jewel in the Tata crown, TCS, accounted for over 80 percent of the group's total profits last year.
There is much that is not right with the Tata group, be it complicated cross holdings, the bureaucratic structure which permeates group companies and struggling companies such as Tata Teleservices, the domestic automobile business etc. Not all has been due to Mistry's four-year stint and not all of this will be corrected in any short time span by whoever succeeds Mistry to the corner office at Bombay House.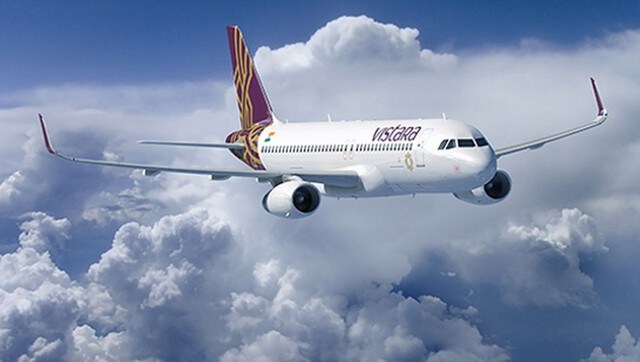 Business
Vistara is a 51:49 joint venture airline between Tata Sons and Singapore Airlines. Vinod Kannan is set to take over as Vistara's CEO from 1 January, 2022
India
The government is selling its entire 100 percent stake in Air India which has been in losses ever since its merger with domestic operator Indian Airlines in 2007
Business
The stake sale process, which begun on January 2020, faced delays due to the COVID-19 pandemic