Ranked below Chad and Yemen, India's gender equality saga is a sordid tale for women, says survey
Bridging the gender gap will have a huge economic impact and could add Rs 46 lakh crore ($700 billion) to India's GDP in 2025.
Bihar, Jharkhand, Assam, Madhya Pradesh and Uttar Pradesh have the worst records on Female Empowerment in India with a score ranging from 0.42 to 0.46. These states account for some 32 percent of India's female working-age population. To understand how miserable that is, here is a comparison. With this score, India is close to the Gender Parity Score (GPS) of Chad and Yemen. Need we say more?
This was revealed in the survey The Power of Parity: Advancing Women's Equality in India by McKinsey Global Institute (MGI).
The Female Empowerment Index or Femdex was developed for the first time for the survey based on a sub-set of 10 of the 15 indicators for which data was available at the state level in India and broadly representative of the FPS.
The survey has calculated GPS for each country and region on a scale of 0 to 1 where a GPS of 1 indicates gender parity.
Mizoram, Meghalaya, Kerala, Goa and Sikkim top with scores between 0.70 and 0.64. That's not much reason for celebration, though. This is comparable with a modified GPS for Argentina, China and Indonesia which is about 0.66 to 0.70. The top five states account for only 4 percent of India' working women.
Click here for complete report
Most women in India tend to work in low-productivity jobs than men. How many is most? Well, 75 percent women work in agriculture compared with 59 percent for men.
Senior roles for women, you said? Read this. Only 7 percent of tertiary educated women have jobs as senior officials compared with 14 percent of men.
India's IT skills has achieved global status. But at home, women account for only 38 percent of all professional technical jobs and get paid 30 percent less than men.
Drawing on National Sample Survey Organisation data, MGI found that there are more women doing unpaid work. This does not qualify as a revelation as it is a known fact: That women in India do almost 10 times the amount of unpaid care work than men. Is it then surprising that we have some of the world's lowest rate of women's labour force participation?
India is home to about 25 percent of all women affected by gender inequality worldwide. What this means is that progress on all aspects of gender equality in India is not only critical to its economic growth but to achieve the world's aims of advancing gender equality and the Sustainable Development Goals.
Our economic development is not at pace with gender equality. Consider this: 26 countries on Mckinsey's dataset of 95 have a lower per capita GDP and Human Development Index (HDI) than India but have higher levels of gender parity. Of these, 10 including two within the South and South East Asia region have higher gender parity than India on seven or more of the 12 indicators. No, these are not the First World countries. They are Cambodia, Bangladesh, Ghana, Malawi, Kenya, Madagascar, Tanzania, Uganda, Mozambique and Zimbabwe.
''Indian women contribute to only a fraction of the national GDP. The limited participation of women means that half of the Indian talent pool is not being tapped. Accessing this talent pool and increasing participation of women in economic activity is essential for sustainable growth which will give a huge boost to Indian economy. The importance for diversity at the workplace therefore increases multifold. It not only brings in new perspectives and improves the quality of decision making but also helps understand and meet the needs of our customers," remarks Chanda Kochhar, MD and CEO, ICICI Bank.
India's record with regard gender equality is miserable. Ethiopia, Nigeria, Thailand do better at gender equality in society vis-a-vis gender equality at work unlike India, Egypt and United Arab Emirates. The few countries that have relative parity on both parameters are France, Germany and Norway.
Several countries with a lower per capita GDP and higher Human Development Index do better on gender parity. Though India's aggregate GPS is 0.48, higher than the GPS of 0.44 for the rest of South Asia, there is nothing to cheer about. Because, that score is less than the GPS of Sub-Saharan Africa at 0.57. The best performing region in terms of overall GPS is North America and Oceania (Australia, Canada, New Zealand and the US) with an aggregate GPS of 0.74.
If India was to match the best-in-region country in progress towards GPS in work, it would bring in $2.9 trillion or a 16 percent rise of additional GDP in 2025. We can achieve this by bringing 68 million more women into the workforce by 2025, i.e. 70 percent from the top nine states.
The boost could translate into 1.4 percent per year incremental GDP growth for India. As per McKinsey's 'best-in-region' scenario, in which all countries match the progress towards gender parity of the fastest-improving country in their region, the world could add $12 trillion to GDP in 2025.
Business
The manufacturing sector — which constitutes 77.63 percent of the IIP — declined by 3.7 percent in February 2021, as per NSO data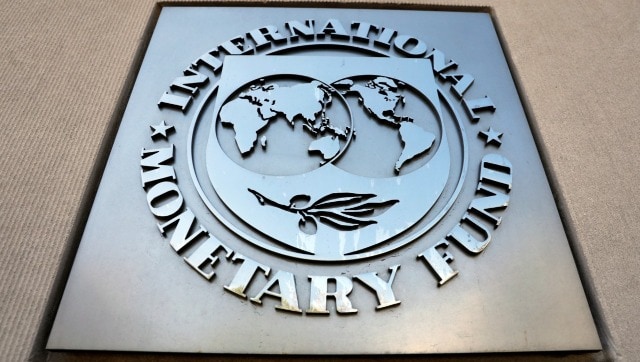 India
Vitor Gaspar, Director of IMF's Fiscal Affairs Department, said that widening deficits and contraction in economic activity, debt worldwide increased sharply to 97% of GDP in 2020
Politics
The 57-year-old former Bengal BJP chief is the candidate from Habra which falls under the Barasat Lok Sabha constituency of North 24 Pargana district